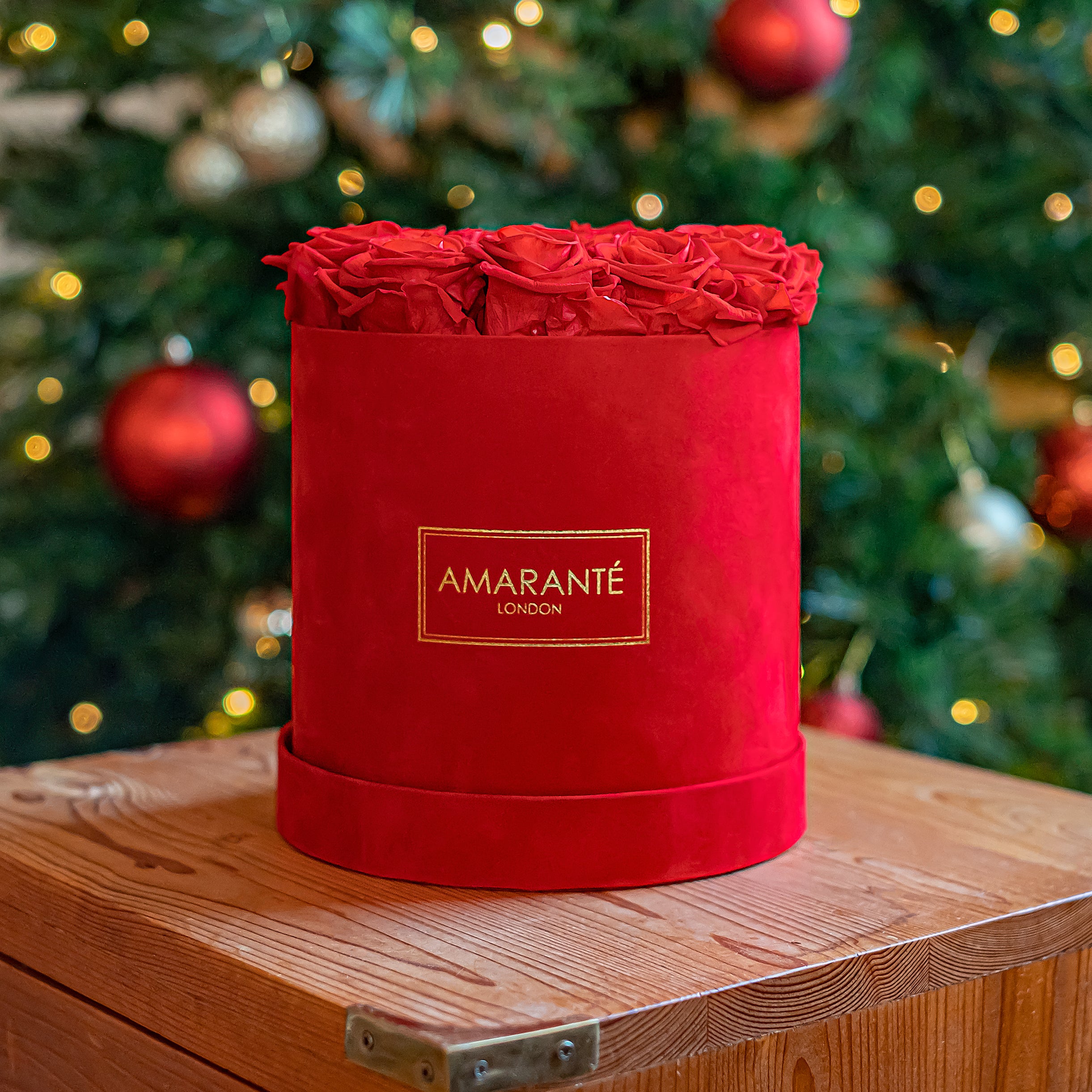 These collections are available for pre-order and will be delivered the first week of December.
This holiday season, we are thrilled to unveil our brand-new Christmas flower collections: Götenberg, Prague, and Seville. Each collection inspired by the unique charm of three extraordinary cities, offering a delightful blend of elegance, opulence, and vibrant hues. Choose from large and medium bouquets, exquisite wreaths, and charming bud vases to adorn your spaces with festive joy.
Embrace the serene beauty of Götenberg with this Christmas Collection, a verdant celebration inspired by one of the world's greenest cities. Silver Asparagus, Scotch Pine, and White Amaranthus are just some of the stems that come together to form a harmonious ensemble, echoing the city's commitment to sustainability and natural living. These arrangements are perfect for those who seek a touch of eco-friendly elegance in their Christmas flowers, the Götenberg Collection is a refreshing ode to green living.
Step into the opulent streets of Prague with our Christmas Collection, a regal showcase of Pine, Gold Asparagus, and White Ruscus, capturing the golden essence of this historic city. This collection is ideal perfect for those who desire a Christmas filled with grandeur and for those who adore a sophisticated charm showcased within their Christmas flowers.
Immerse yourself in the vibrant hues of Sevilie an explosion of colours featuring Pine, Scotch Pine, and Champagne Asparagus. The arrangement comes alive with the festive pop of Red Ilex and the zesty addition of Whole Orange and Grapefruit Slices. The Seville Collection embodies the lively spirit of the Spanish city, making it an excellent choice for those who want to infuse their holiday with the warmth and joy of Christmas flowers.
Sending Christmas Flowers
These collections are currently only available for pre-order and will be delivered the first week of December, perfect to be enjoyed throughout the holiday season.
Send Christmas flowers with Amaranté - regardless of where you both are in the world. We have several delivery options including same day delivery, free next day delivery and click and collect. We also offer international delivery to over 250 countries, with next day delivery to move.