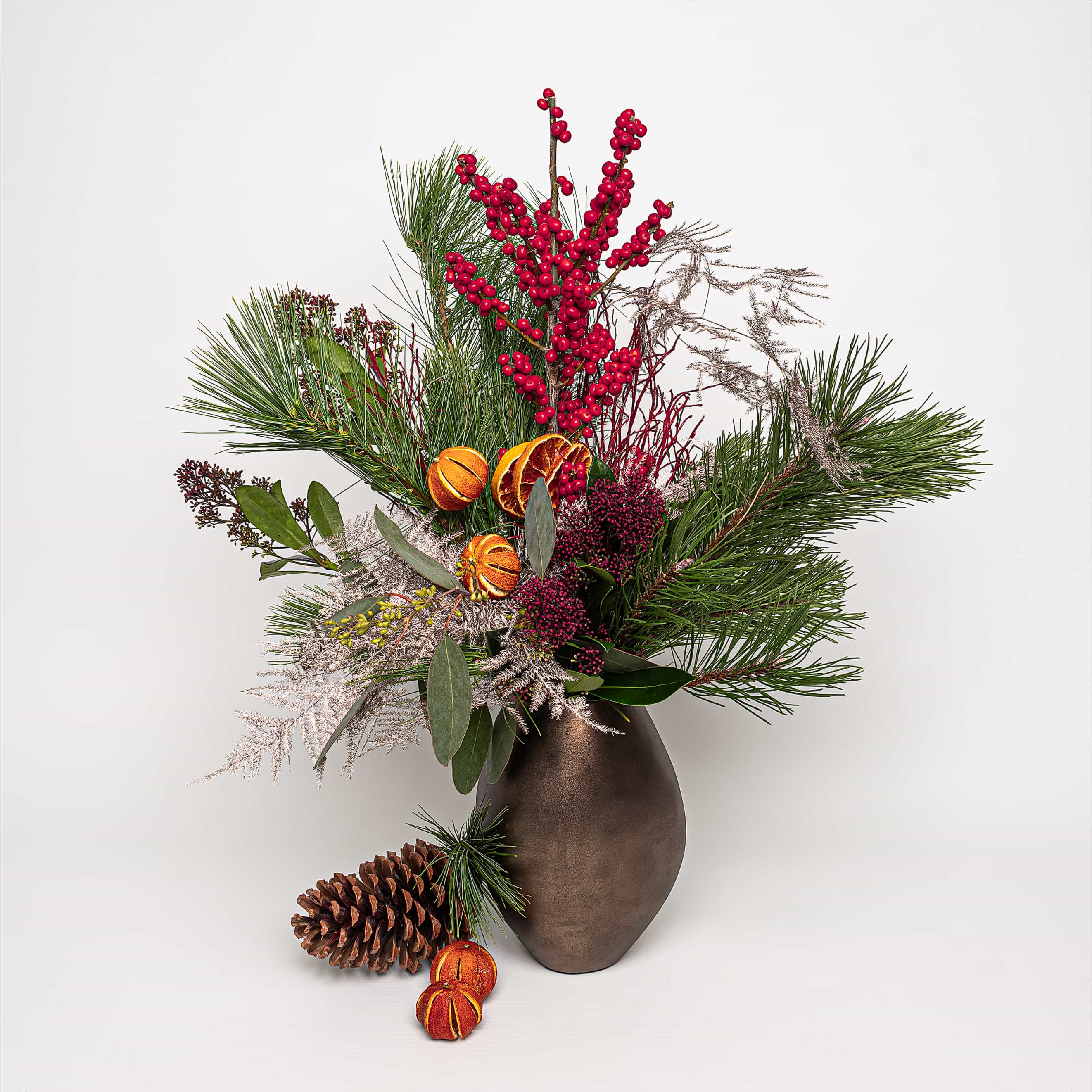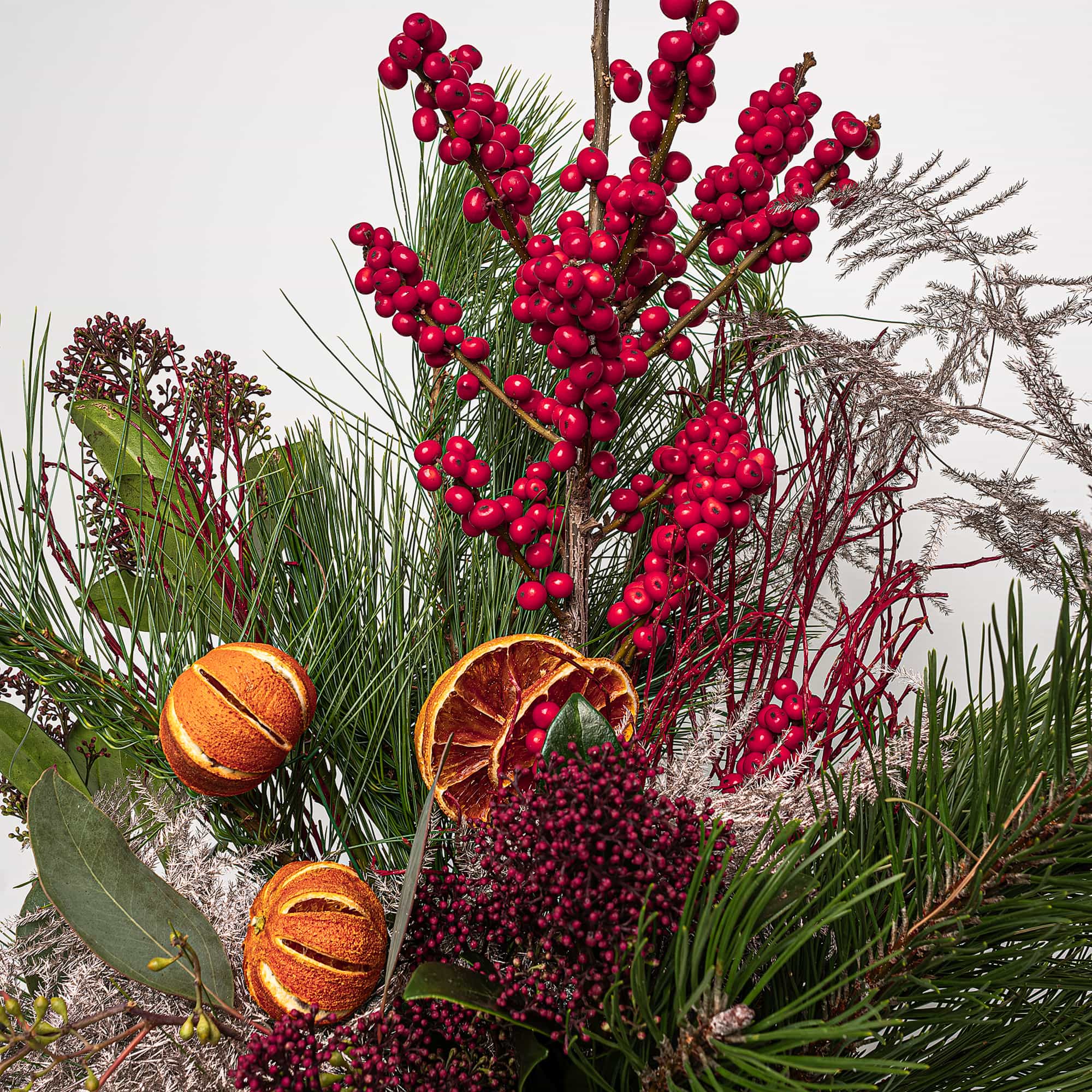 Medium Seville Christmas Bouquet
Same day delivery available, select this option at checkout for flowers delivered the same day
PRE-ORDER NOW TO RECEIVE YOUR CHRISTMAS FLOWERS ON THE FIRST WEEK OF DECEMBER
Get into the festive spirit as Christmas quickly approaches! Transport yourself to the vibrant streets of Seville, where the warm hues of the sun-kissed city come to life in this exquisite Medium Seville Christmas Bouquet. The lively spirit of this Spanish gem inspires this Christmas Bouquet. Our experienced florists designed and created a bouquet that captures the essence of the festivities with a harmonious blend of seasonal greens and cheerful reds and oranges.
Flowers for Christmas Inspired by the Spanish Fiestas
We crafted this Christmas Bouquet with careful attention to detail to bring together a splendid array of natural elements. The majestic Pine and Scotch Pine evoke the enchanting aroma of evergreen forests, creating a nostalgic ambience that harkens back to cherished Christmas traditions. Intertwined with the rich greenery. The Champagne Asparagus adds a touch of elegance, while Red Ilex and Red Skimmia infuse this floral arrangement with the festive vibrancy of Christmas.
Populus and Gravellia stems also contribute to the lush, textured look, mirroring the diverse landscapes that surround Seville. The inclusion of Whole Orange and Grapefruit Slices introduces a citrusy zest, symbolising the warmth of Seville's sunny embrace. Each bouquet is adorned with carefully placed Pine Cones, adding a rustic charm that perfectly complements the holiday season.
Order Now for a Seville-Inspired Christmas Experience
Don't miss the opportunity to adorn your home with the enchanting beauty of these flowers for Christmas. Please note that the last date to ensure timely delivery is 21st December. Elevate your Christmas with the charm of Seville and the magic of our exquisite Christmas flowers.
Stems included within this bouquet:
Pine
Scotch pine
White ruscus
Grevillia
Gold asparagus
White helichrysum
Gold lotus seed
Sniowy pine cone
Gold peppercorn
Populus
CLICK AND COLLECT: 8:30am – 5:30pm (Stratford London) | FREE

WEEKDAY DELIVERY: Order by 4pm for orders delivered as soon as next day |FREE

SATURDAY DELIVERY: Order by 12pm for guaranteed Sunday delivery |FREE

SUNDAY DELIVERY: Order by 12pm for next working day delivery | FREE

SPECIFIED DATE DELIVERY: Guaranteed delivery on the day you choose | FREE

SAME DAY LONDON | Order by 1pm for same day delivery across London