Christmas is an unforgettable time of year. And our most exciting period as we support our clients transform their spaces into elegant and captivating festive spaces.
Dressing over 100 venues across the U.K each year, we focus on creating Christmas designs that have clear identity and speak to your brand. Whether that be a Winter Wonderland with The Montcalm to going "Under The Sea" with Sexy Fish - we have covered the spectrum of unique Christmas designs.

If Christmas is on the agenda, let's discuss creating beautiful designs that transform your space. Call us on 0204 525 6518, WhatsApp us 07566744737 or click here to fill out the enquiry form below and tell us more about your needs and expectations for the Christmas Holidays.
Our Bespoke Design Process
Our personal design process takes every client through a simple, step by step journey. From an initial meeting to creating installation illustrations, our design team work closely with our florists to provide accurate visuals of how the installations will be brought to life.
Hotels
Capture the essence of the festive season throughout your hotel and create a memorable experience for your guests with the inclusion of magnificent, bespoke floral installations. 
Having worked with over 50 leading hotels, there's no challenge too big for our team. We work directly with our clients from the beginning, taking into account their vision, space and colour scheme with all the natural charm and beauty that comes with this time of year.
Restaurants
From elegant table centrepieces to bold ceiling installations, we specialise in creating unique, stunning floral designs that perfectly complement your restaurant's style and ambiance. 
Having already worked with so many different styles of restaurants, our team understands the importance of bringing together that personal flair with the warm, sweet aromas of this memorable, joyful season.
Private Residences
Whether you're decking out your home to host another Christmas dinner for the ages or just want to create some personal Christmas joy, as a leading event florist, there's no space we cannot transform. 
We provide Christmas installations not only personally created to match the style and colours of a space, but with the added assurance that every installation is made with the highest quality sustainable stems.
Browse Our Different Christmas Installations
Alternative Christmas
Red Christmas
White & Silver Christmas
Gold Christmas
Green Christmas
Blue Christmas
Alternative Christmas
Christmas Sketches
Sustainability factors into everything we do. We take pride in providing outstanding installations created using sustainable stems that don't harm the environment.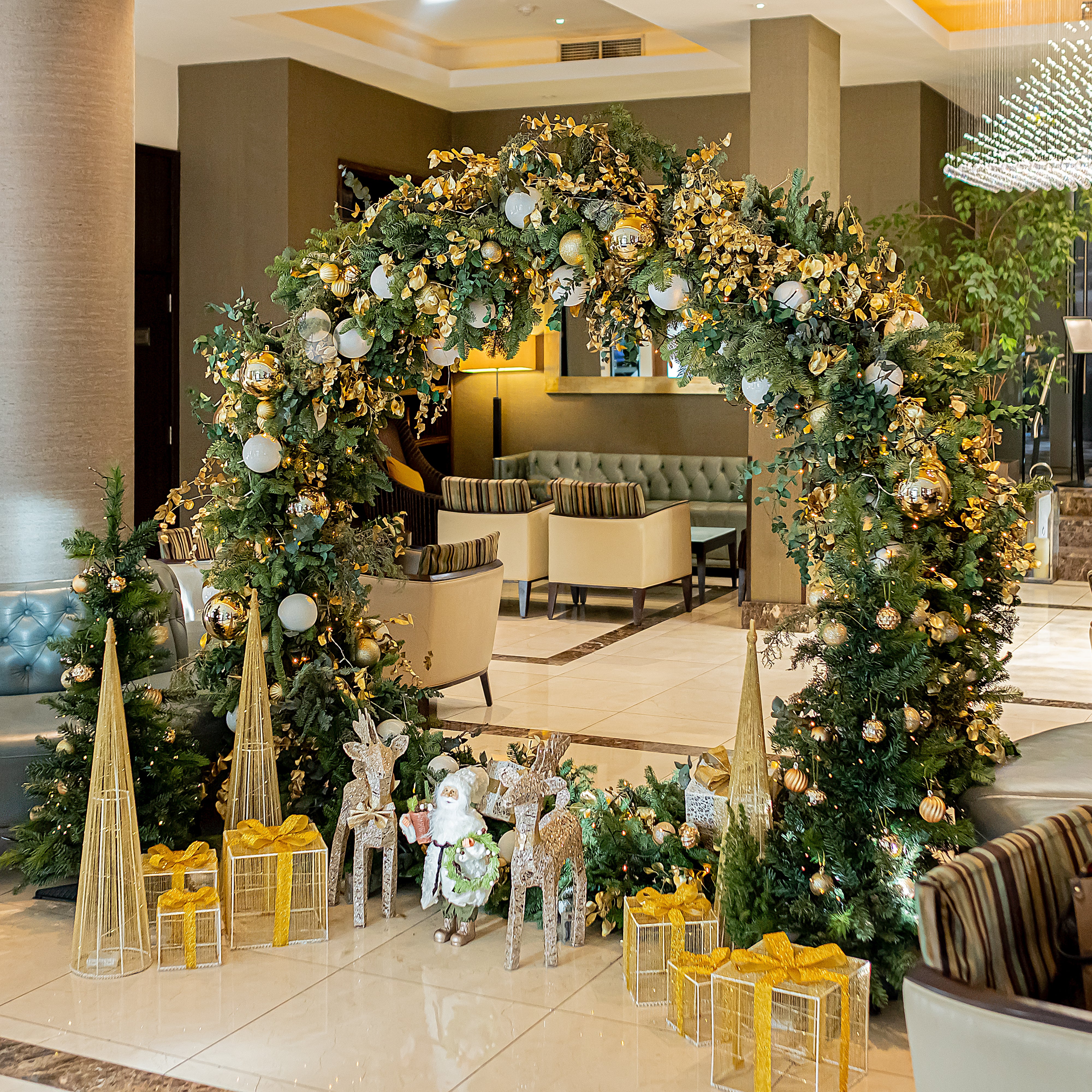 Contact Us About Christmas
For more information, or to book in a discovery call, call us on 0204 525 6518, WhatsApp us on 07566744737 or fill out the enquiry form below, in as much detail as possible.