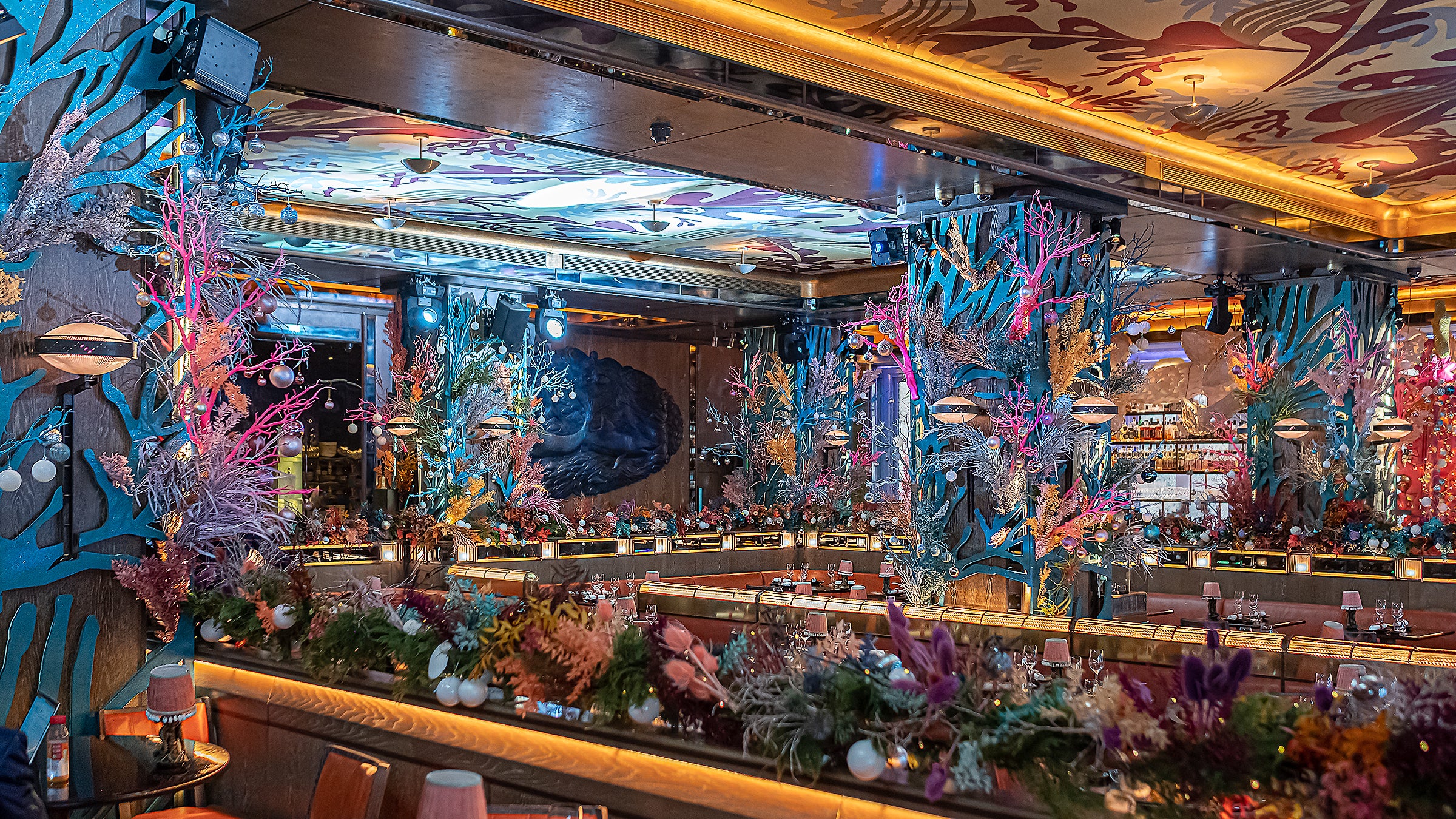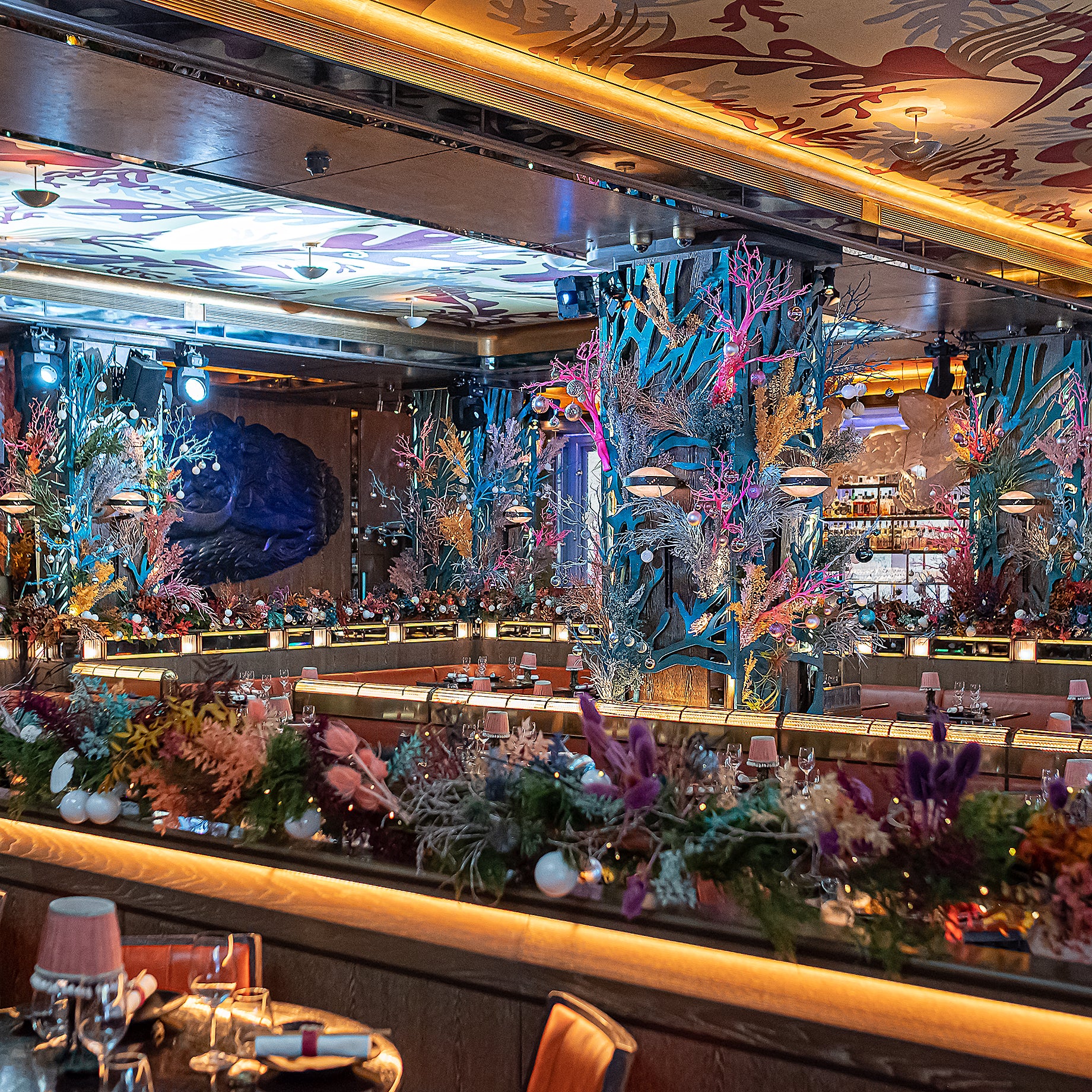 Keeping to the theme of under the sea, we used an array of pink and blue stems to create vivid sea-inspired floral installations, such as corals and a sea garland. To also keep within the Christmas theme, we used champagne Christmas baubles to represent pearls and designed the Christmas tree in the style of corals.

Our sea-inspired décor wasn't only for the interior of Sexy Fish. We brought together so many colourful stems to create a stand-out entrance feature that perfectly brought together the theme of the ocean with our distinctive bespoke floral designs.
Bold, vibrant colours fused with the theme of the ocean were exactly what Sushi restaurant Sexy Fish had their eye on when partnering with an experienced London florist to bring some unique Christmas décor to life.
We Can Help With Your Event
If you're planning a spectacular event and would like to find out more about how we partner with clients to create large scale, multi-day events like this, please fill out the enquiry form below to organise a consultation with our team.