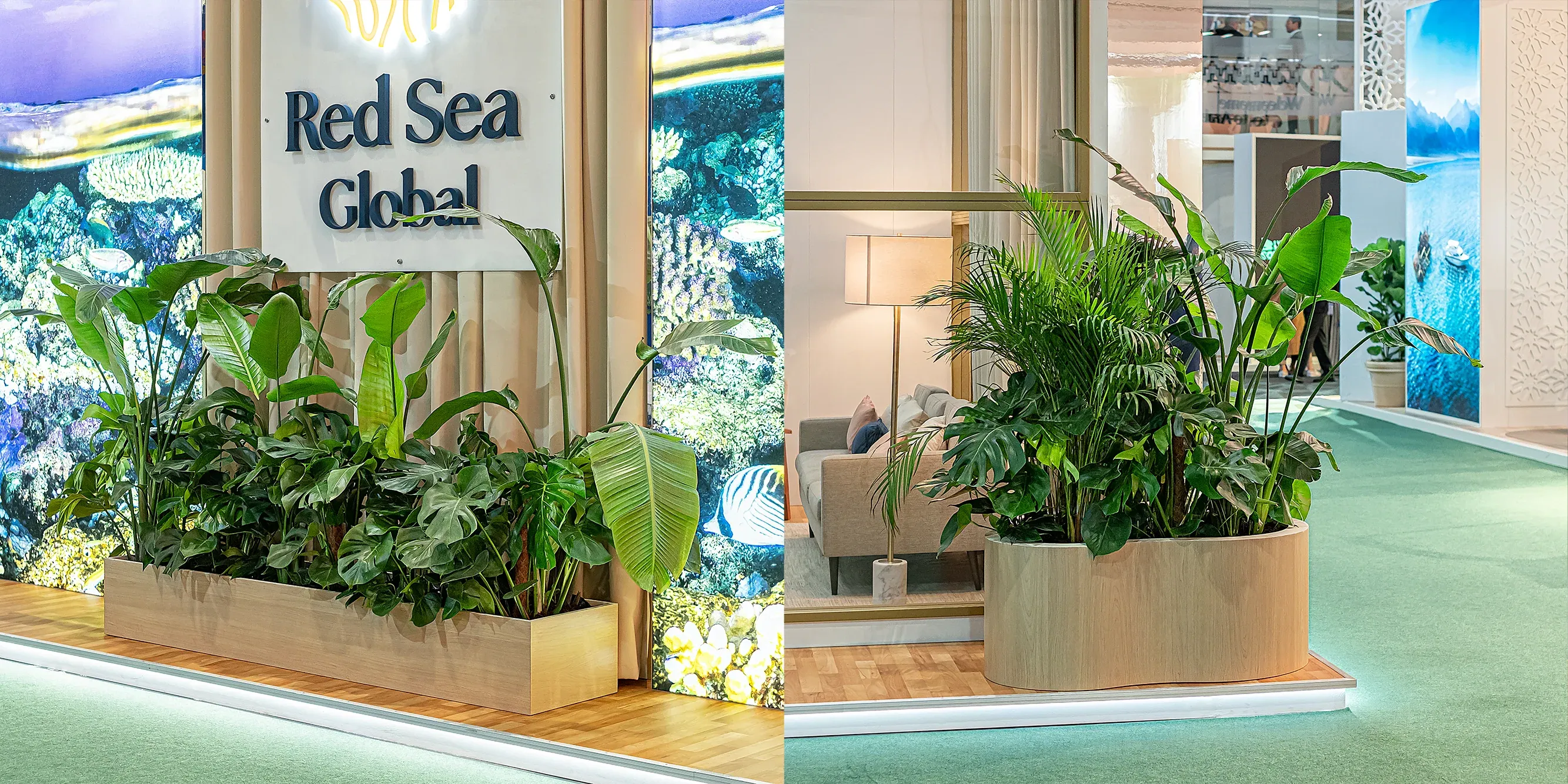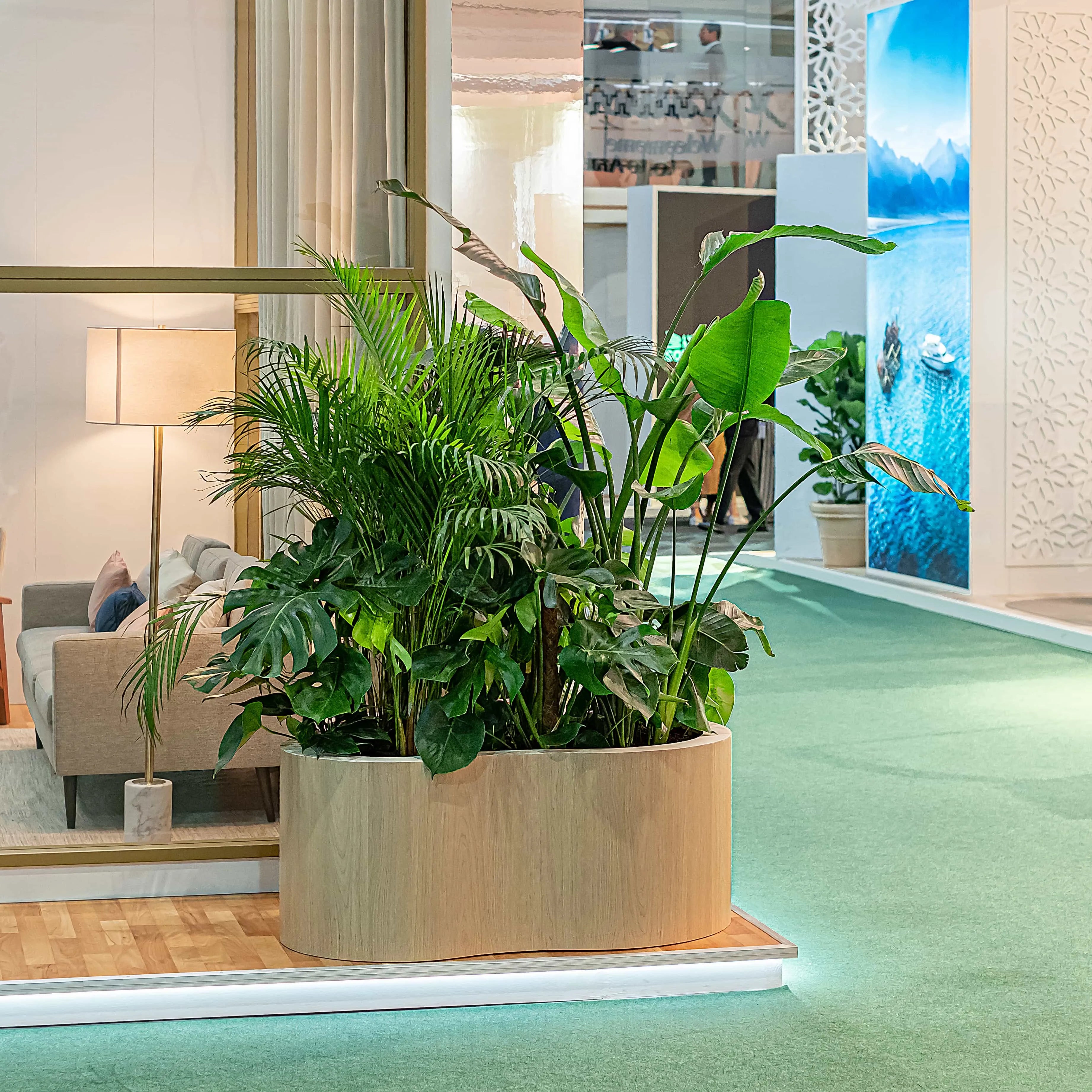 We offer an extensive range of plants, trees, greenery, and foliage for every type of event and wedding hire. Whether you're looking for attractive living displays for exhibitions, events, parties, weddings, film sets or even or your office, we can provide you with the opportunity to transform any space. We cater for both interior and exterior locations and will advise you on how to take care of your plants during the time you have them. If you're also unsure what plants will add something unique to your space, our team are always on hand to discuss your vision and how we can bring it to life.
If you're interested in hiring plants for an event or special occasion, please see our plants available to hire below or get in contact with a member of our team by phone 0204 525 6518, WhatsApp us 07566744737 or click here to fill out the enquiry form below and tell us more about your event.
Plants have the power to transform spaces from ordinary to a natural haven. Known for bringing a natural feel to any space, they can be used to create a calming atmosphere, and adding a touch of environmental colour to any space. Plants can also be used to create a focal point in a room, bringing a unique natural beauty to any space.
Exhibition Plants
Plants have a remarkable ability to breathe life into any space, creating a vibrant and inviting atmosphere for all event attendees. Their natural beauty and soothing presence create a sense of calm and tranquillity, making them a favourable asset for all exhibitions.

Working closely with clients and venues, we always make sure to provide the best quality plants, taking into account the space and décor of the event. For exhibitions, we recommend plants that can either fill the space or become striking focal points. You can do this using plants such as Kentia Palm, Bird of Paradise, Monstera, and Dieffenbachia plants.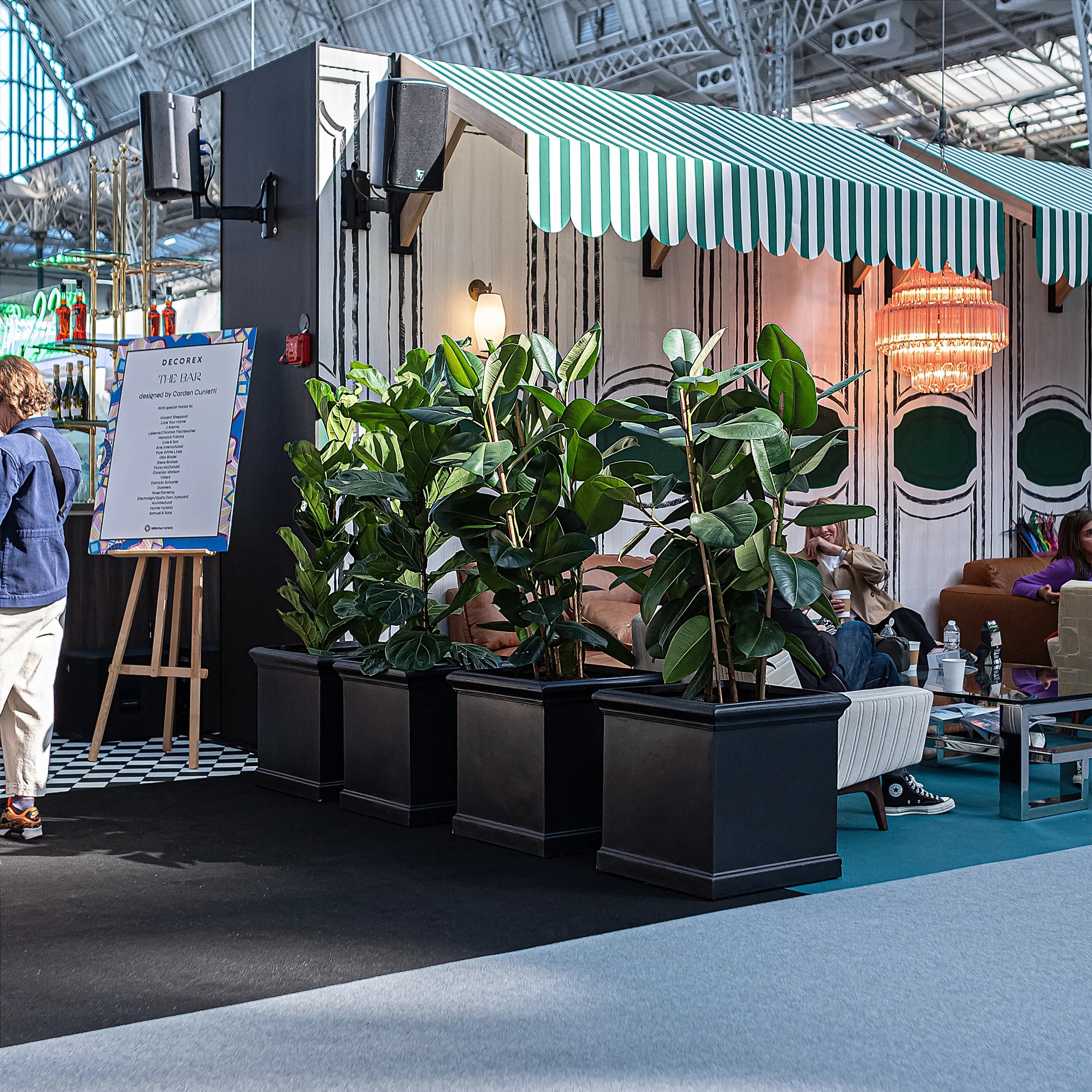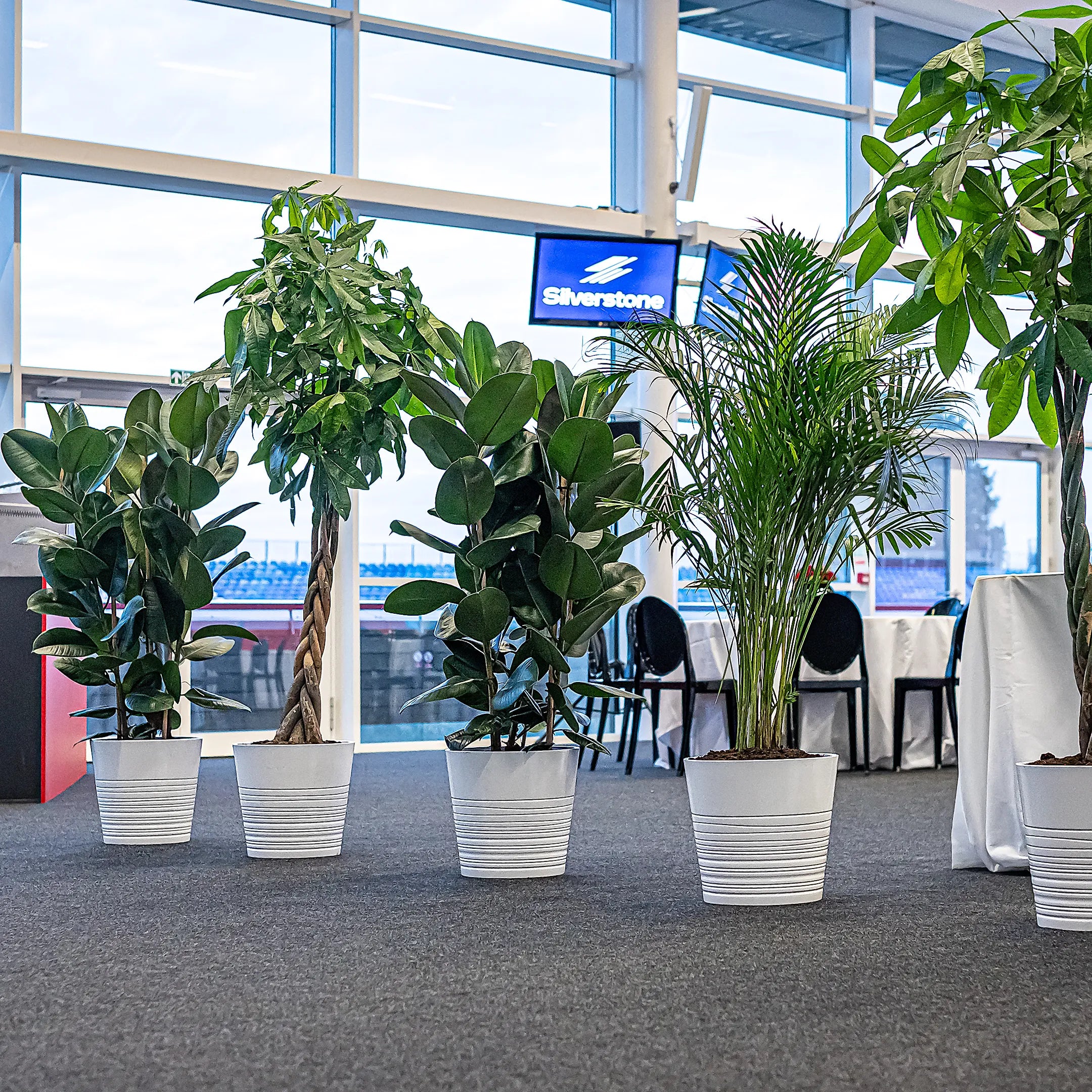 Corporate Plants
The presence of plants at corporate events holds remarkable significance. Not only do they add a touch of natural beauty to the surroundings, but live plants also have the power to stimulate positive thinking, ignite creativity, improve air quality, and even reduce noise levels.

We believe that thoughtfully chosen plants can effectively define the event's purpose, set the desired mood, and contribute to achieving the desired outcome for a corporate event. For events like these, we believe a Fiddle Leaf Fig, Ficus Rubber Plant, Snake Plant, and Anthurium plant are ideal.

Planters
Not only do they bring a touch of natural elegance and beauty to any event, but planters act as visual anchors, defining spaces and making inviting focal points. They can be strategically placed to create a sense of organization within an event space. Planters also serve as versatile design elements that can be tailored and customised to perfectly match an event's theme and style.

Our planters allow you to select the combination of plants you wish to be displayed together. Choose from our selection of plants to create the perfect planter for an event. Our plants include but are not limited to, Kentia Palm, Bird of Paradise, Dracaena, Ficus Rubber Plant, Fiddle Leaf Fig, Monstera, Dieffenbachia, Snake Plant, and Anthurium plant.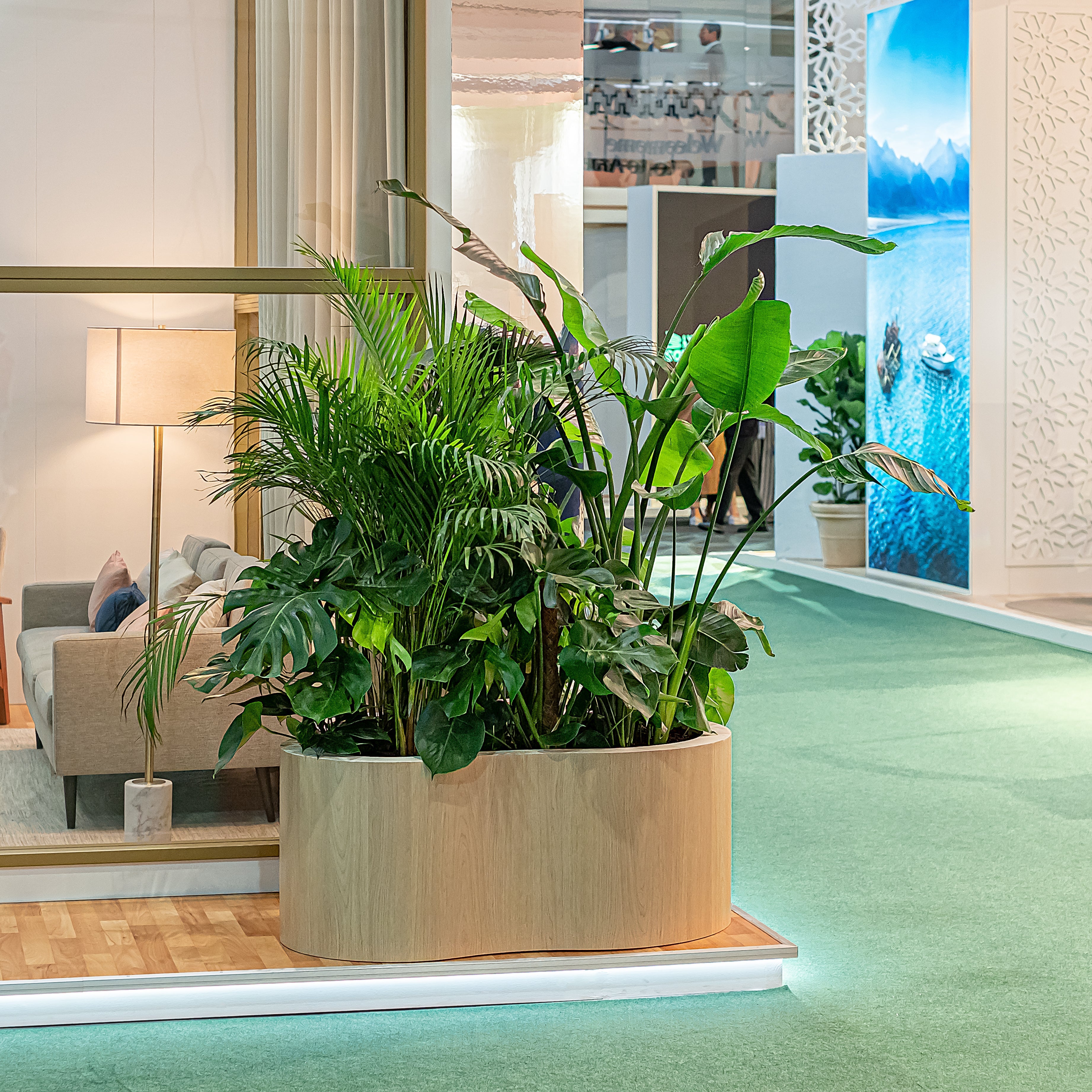 We Can Help With Your Event
We cater for every type of event and client. If you're considering using us to bring your event vision to life, then please fill out the enquiry form below. Please provide as much information as you can too. For instance, the space you are working with, what kind of design you have in mind and how we can help you with it.