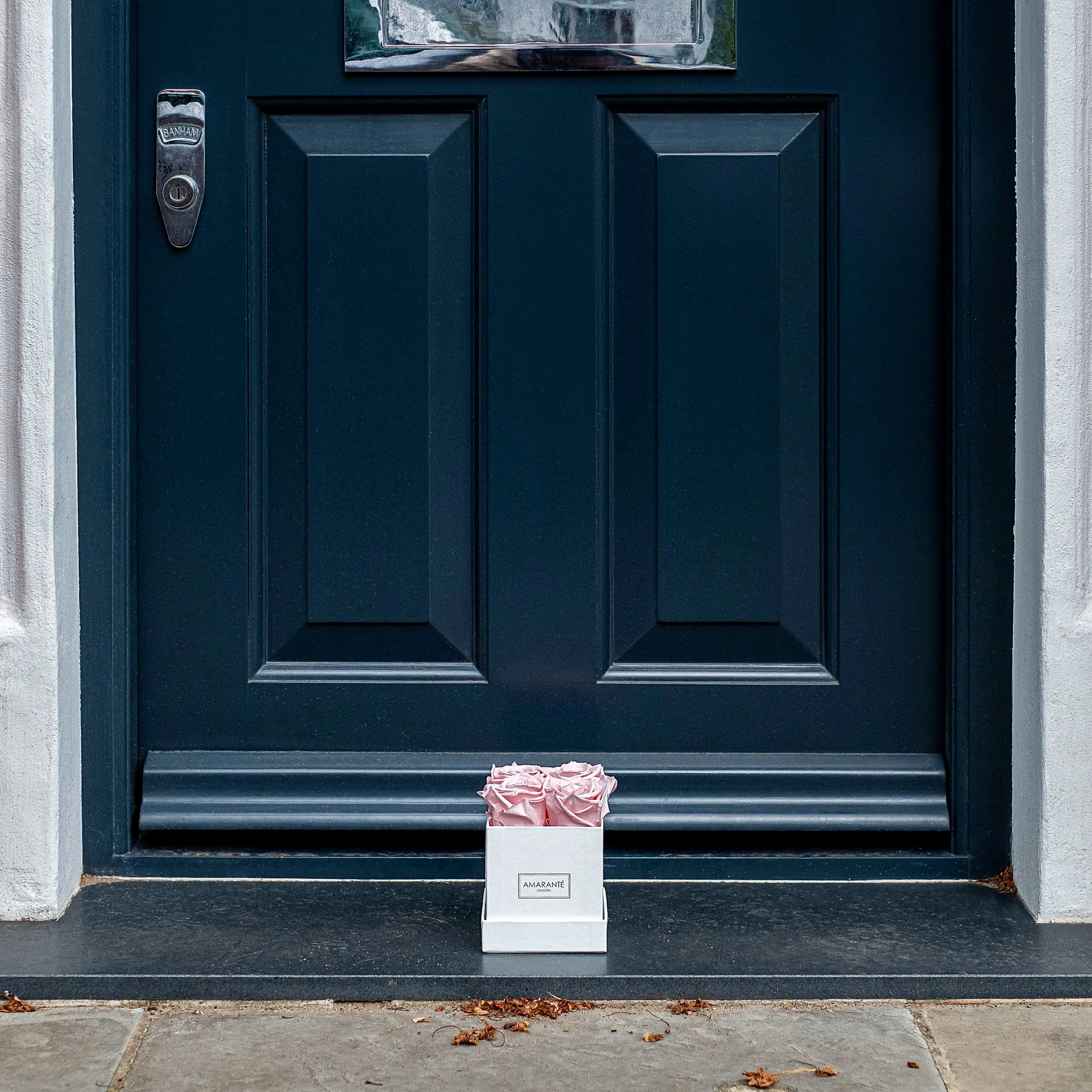 Symbolising Comfort and Peace: The Power of Colors
Colours hold significant meaning when it comes to expressing sympathy and providing comfort. Our sustainable infinity roses offer a range of soft tones that convey compassion and offer solace to those in mourning.
Gentle Pink: Conveying a Nurturing Compassion and Support
Pink roses embody tenderness, empathy, and love, ideal to express heartfelt condolences and convey a nurturing sense of compassion and support. These blooms offer a gentle reminder to those mourning that they are not alone in their grief and that there is love and care surrounding them.
Sustainability: Blooms that Love the Planet
Expressing sympathy while being mindful of the environment is of utmost importance to us. Our sustainable infinity roses are cultivated using eco-friendly practices, ensuring that your gesture of compassion is also a responsible one. By choosing our roses, you contribute to the preservation of our planet and support sustainable floral practices. Offer condolences while making a positive impact with our sustainable infinity roses.
In times of loss and grief, let our infinity roses convey your deepest condolences when you can't find the right words. Each rose represents solace, compassion, and environmental responsibility. Discover how our carefully chosen colours and sustainable practices make these roses the perfect choice for expressing sympathy and honoring the memory of a loved one, while also caring for our planet.
Sympathy Flowers FAQs
It can be hard to know what funeral flowers are best. We offer a range of infinity roses in various sizes and colours. You may prefer a bespoke arrangement created just for you; in which case our customer service team are always on hand to help.
During this difficult time, we want to make your flower delivery as easy and stress free as possible. At Amaranté, we can deliver your funeral flowers to the location of your choosing. We have several delivery options, including same day London delivery within the UK and international delivery to over 250 countries with next day delivery to most.
Flowers for the funeral service should be sent to the funeral home to pay respect for the deceased themselves. Funeral flowers also aren't usually addressed to a particular loved one. Whereas sympathy flowers should be sent to the home of the family and are ideal to let the loved ones of the deceased know you're thinking about them.