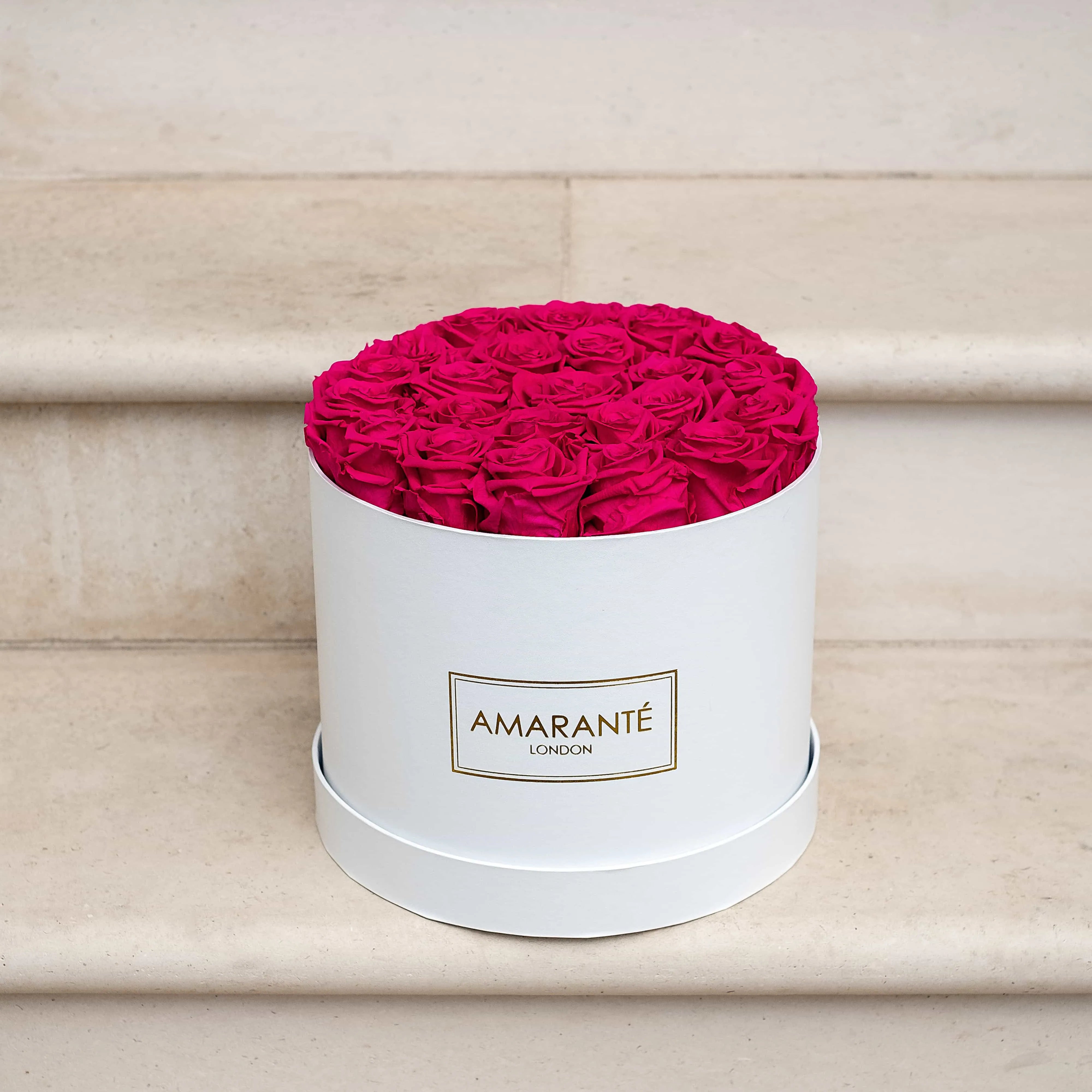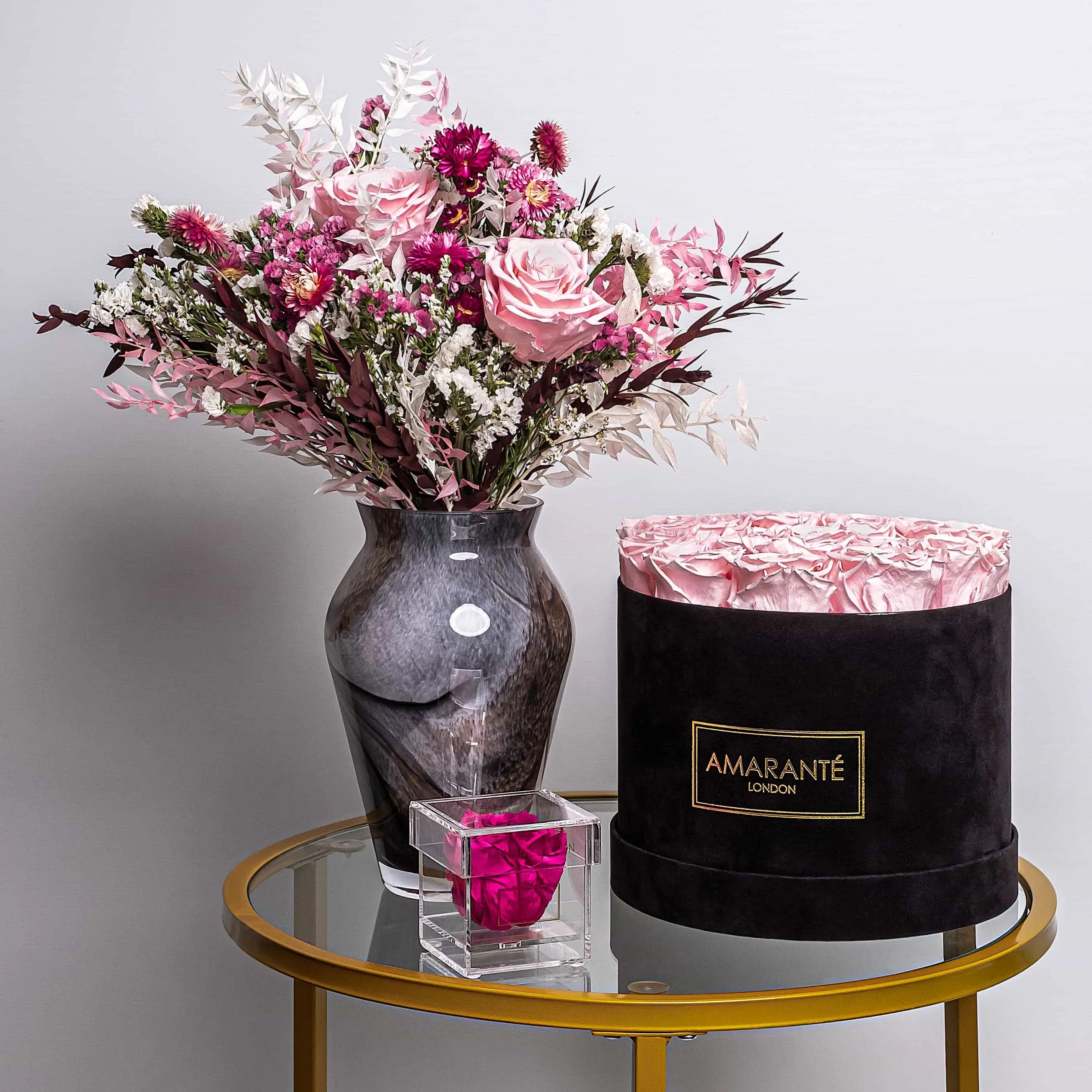 Symbolising Remembrance and Comfort: The Power of Colours
Symbolising Remembrance and Comfort: The Power of Colours
Colours hold significant meaning when it comes to expressing sympathy and offering comfort. Our sustainable infinity roses offer a range of shades that convey compassion and provide solace to those mourning including white, lavender, and pink.
Sustainability: Blooms that Love the Planet
Expressing sympathy while being mindful of the environment is of utmost importance to us. Our sustainable infinity roses are cultivated using eco-friendly practices, ensuring that your gesture of compassion is also a responsible one. By choosing our roses, you contribute to the preservation of our planet and support sustainable floral practices. Offer sympathy while making a positive impact with our sustainable infinity roses.
In moments of grief and loss, allow sustainable infinity roses convey your deepest sympathy and honour the memory of a loved one. Each bloom represents compassion, remembrance, and environmental responsibility. Discover how our carefully chosen colours and sustainable practices make these roses the perfect choice for expressing condolences and paying tribute, while also caring for our planet.
Sympathy Flowers FAQs
Typically, flowers are sent to convey your sympathy soon after a tragic event, but that doesn't mean they can't be sent weeks after the service as well. Grief doesn't just vanish after the funeral, meaning flowers are always a nice way of letting someone know you are thinking of them.
When someone passes, it can be hard to know what to say. Sympathy flowers are a thoughtful gesture that convey your sympathy and get across the words you can't. Flowers can also help others know you're thinking of them. 
Infinity roses are both recognised as beautiful sympathy flowers. Symbolising purity and remembrance, white roses are a popular, safe choice when it comes to choosing the right sympathy flowers for you.
Flowers of a neutral tone are always a safe and popular choice. Representing innocence, purity, and sympathy, white roses in particular are widely renounced for being gifted in sympathy. Soft pastel colours are also very popular if you want to add a little colour to your gift of condolence.
While it's fine to add some colour, we recommend staying away from yellow flowers on this occasion as in some cultures, they can symbolise jealousy.