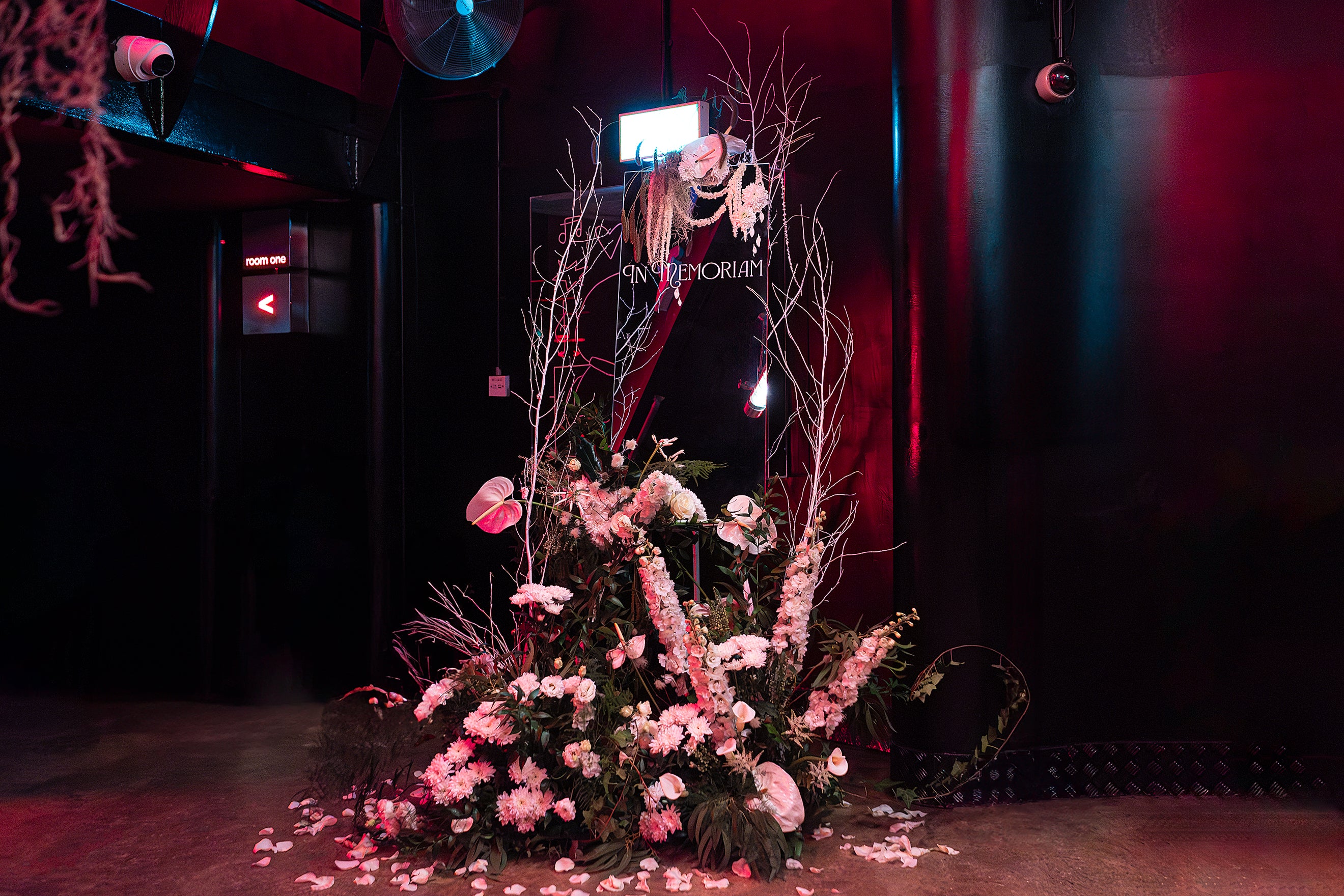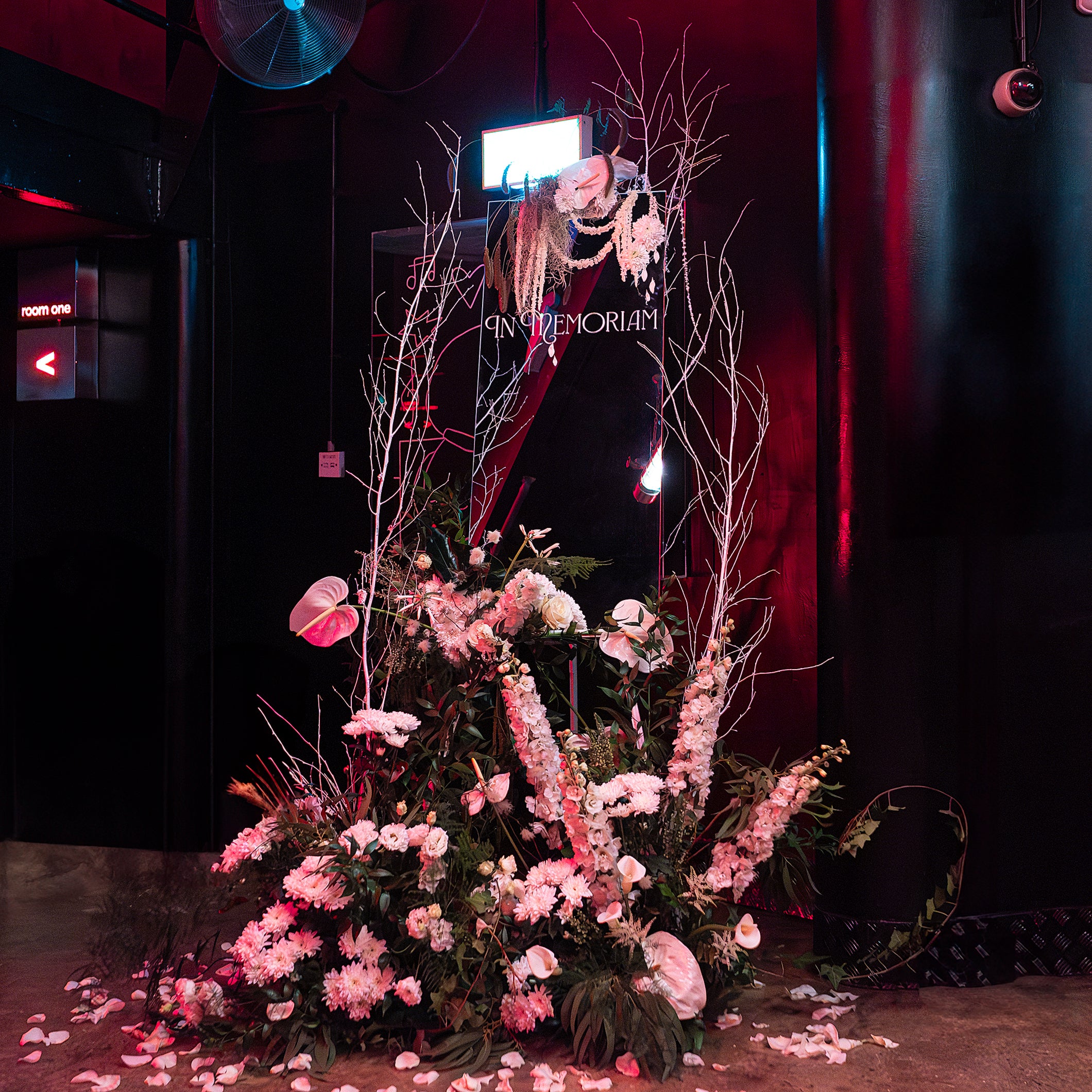 For YOURgb's haunting Halloween party at Fabric, London, we conjured a mesmerising display of florals in a funeral-themed spectacle.
We transformed the space into a hauntingly beautiful spectacle. Vibrant urn arrangements stood sentinel, welcoming guests from the entrance and adorning either side of the stage. A mirror was artfully framed with another enchanting installation, while a fresh floral display graced a symbolic coffin, capturing the essence of the theme.

Delicate buttonholes and silver candelabras brought another layer of floral eloquence to the night, every detail chosen with care. Beyond inside the venue, fresh white and green floral letters adorned a hearse, another poignant tribute to the evening's unique theme.
We Can Help With Your Event
If you're planning a spectacular event and would like to find out more about how we partner with clients to create large scale, multi-day events like this, please fill out the enquiry form below to organise a consultation with our team.