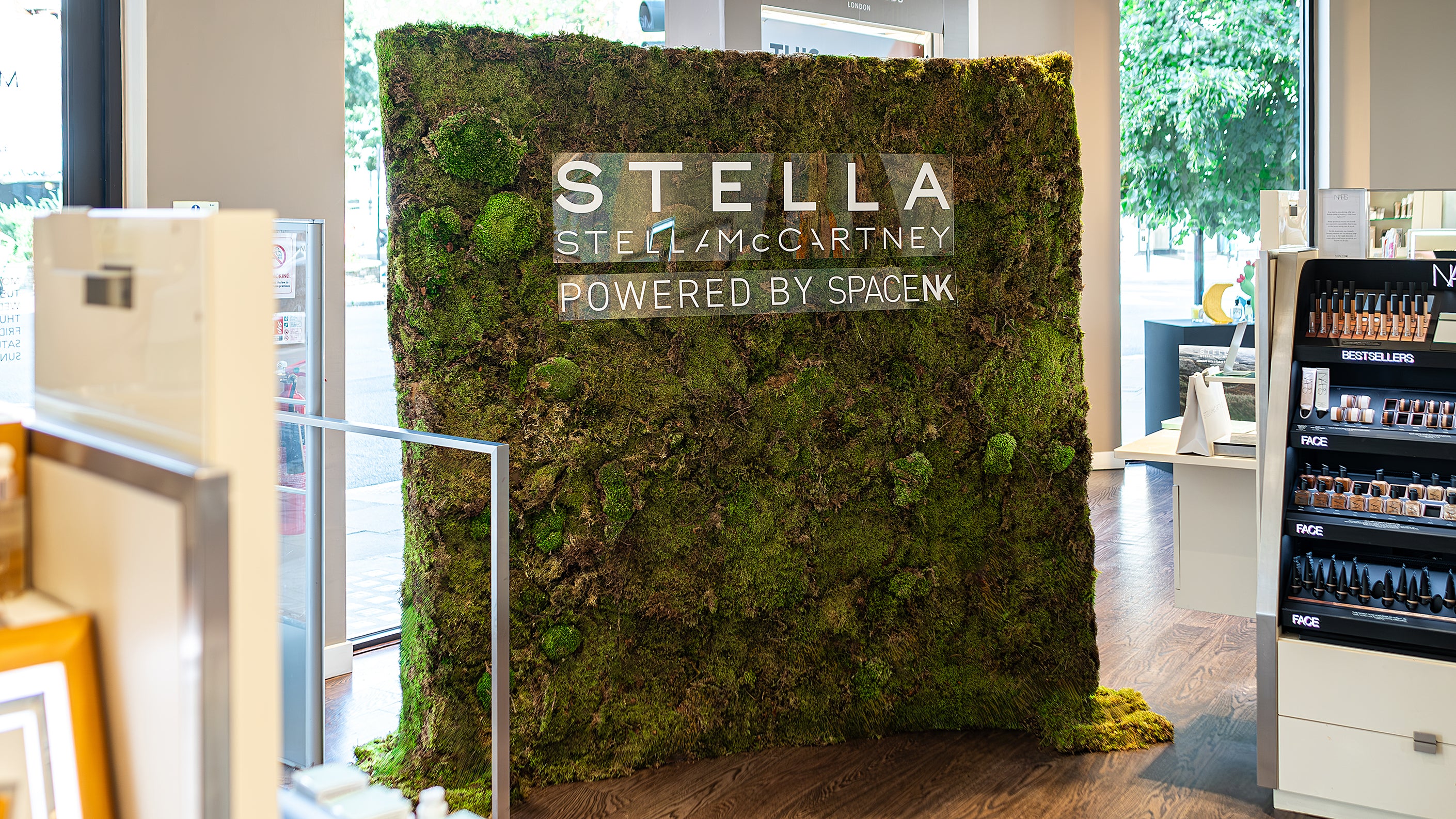 For our client, Stella McCartney, we were entrusted with the task of crafting bespoke installations for SpaceNK's latest beauty revelation. The highlight installation of this event was a magnificent moss wall, carefully fashioned to infuse the venue with an earthly resonance, echoing the harmonious blend of their new beauty products with nature and all it represents. This wall was created with the utmost care and ingenuity, harnessing the essence of moss, and fashioning it into a backdrop that resonates with the core of this exceptional event.

Revered for its natural grace, Moss also served as the foundational element for the installation that was used to display SpaceNK's latest products. Here, every item finds its place within the embrace of the earth, a testament to the brand's commitment to the authentic beauty that nature bequeaths.
Explore the extraordinary fusion of beauty and nature at a recent launch event where we partnered with Stella McCartney's as she launched SpaceNK's latest skincare range.
We Can Help With Your Event
If you're planning a spectacular event and would like to find out more about how we partner with clients to create large scale, multi-day events like this, please fill out the enquiry form below to organise a consultation with our team.