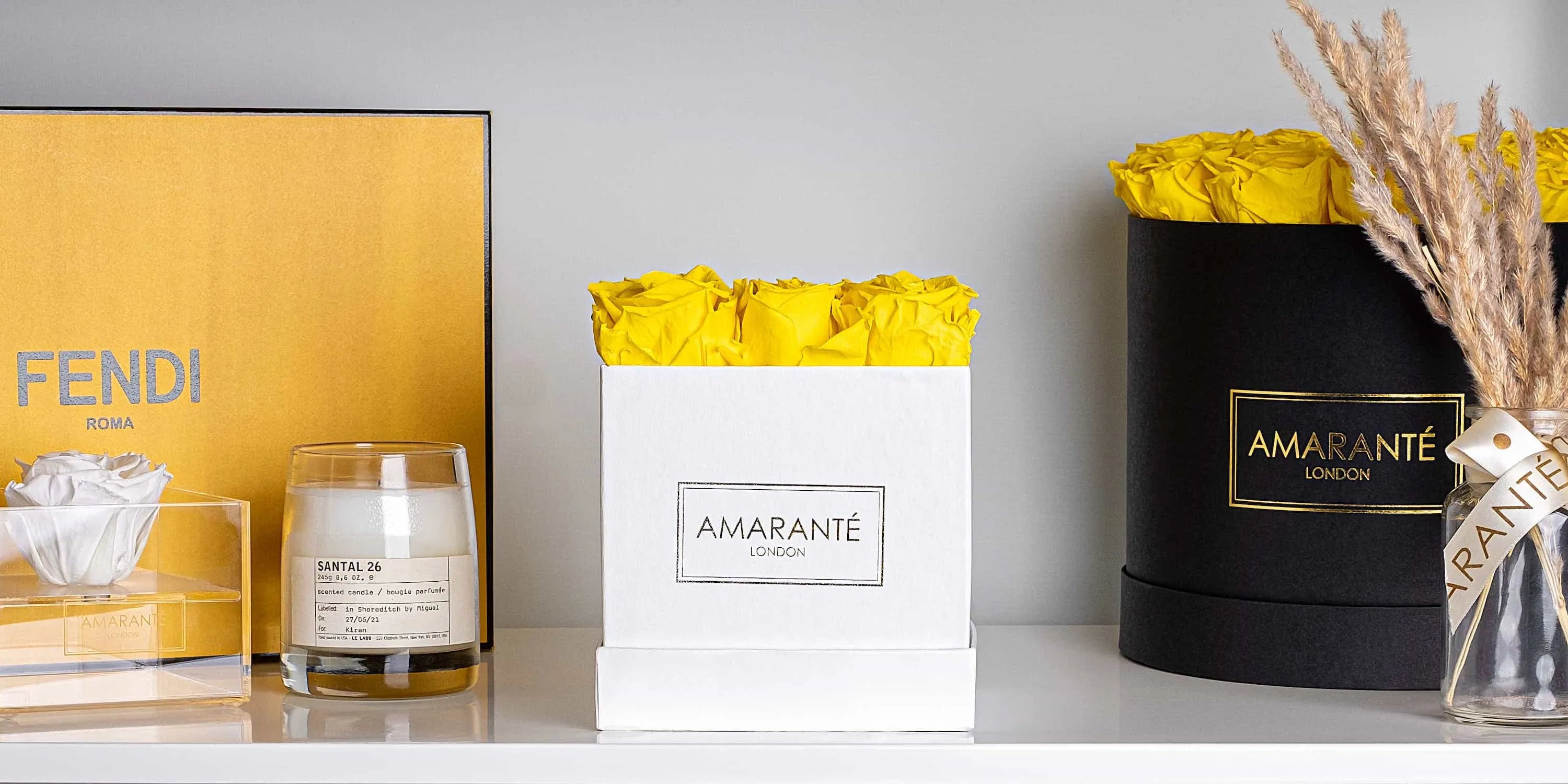 Seeking Forgiveness: The Power of Colourful Roses
Different colours evoke unique emotions and sentiments, allowing you to convey your apology with thoughtful symbolism. Our sustainable infinity roses offer a range of colours to match the depth of your apology and the recipient's preferences, helping to bridge the gap and mend hearts.
Sustainability: Blooms that Love the Planet
Expressing apologies while being mindful of the environment is an essential part of our commitment. Our sustainable infinity roses are cultivated using eco-friendly practices, ensuring that your heartfelt gesture is also a responsible one. By choosing our infinity roses, you contribute to the preservation of our planet and support sustainable floral practices. Make amends while making a positive impact with our sustainable infinity roses.
When words are just not enough, let our sustainable infinity roses convey heartfelt apologies. Every rose represents grace, sincerity, and environmental responsibility. Discover how the thoughtful selection of colours and our sustainable practices make these roses the perfect choice for expressing remorse and seeking forgiveness while making a positive impact on our planet.
Say Sorry to a Family Member
Say Sorry to Your Partner
Sorry Flowers FAQs
No matter what you're sorry for, using flowers to convey your feelings can be just what it takes. While known for being romantic, infinity roses of all colours are one of the most popular flowers to give as an apology. When apologising to a partner, you can't go wrong with a box of red roses. But when apologising to a friend, yellow, the colour of friendship, is the ideal choice.
Flowers always make a gorgeous gift, but also very personal one. When saying sorry, you want the person to know that you're saying it from the heart, meaning sorry roses are an excellent gift to solidify your apology and make it sincere.
Admitting you're wrong to a friend can be really hard. The gift of yellow blooms, are a very popular choice given that yellow represents friendship. Find out what type of flowers your friend will adore and allow your emotions to shine through your floral gift.