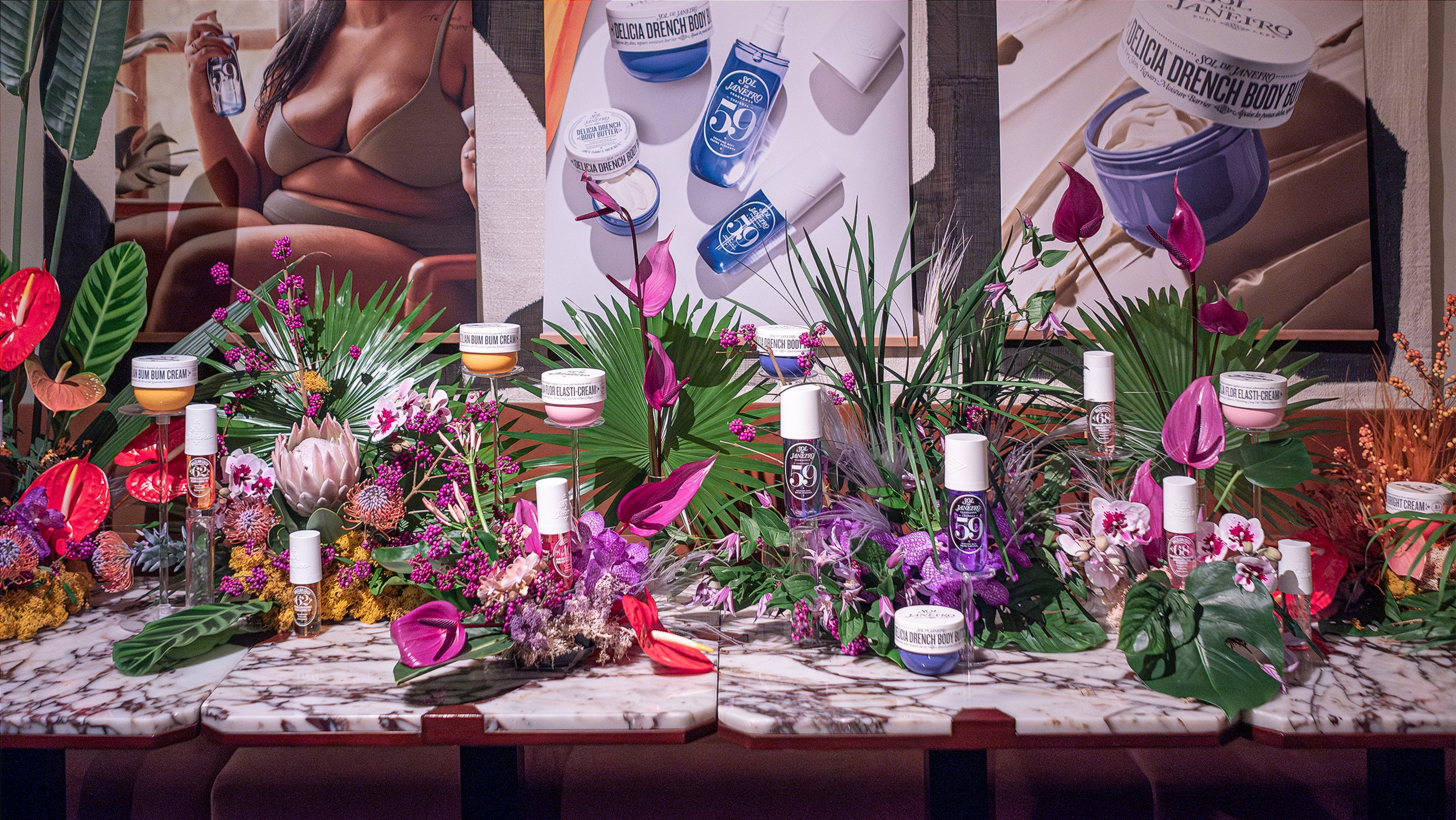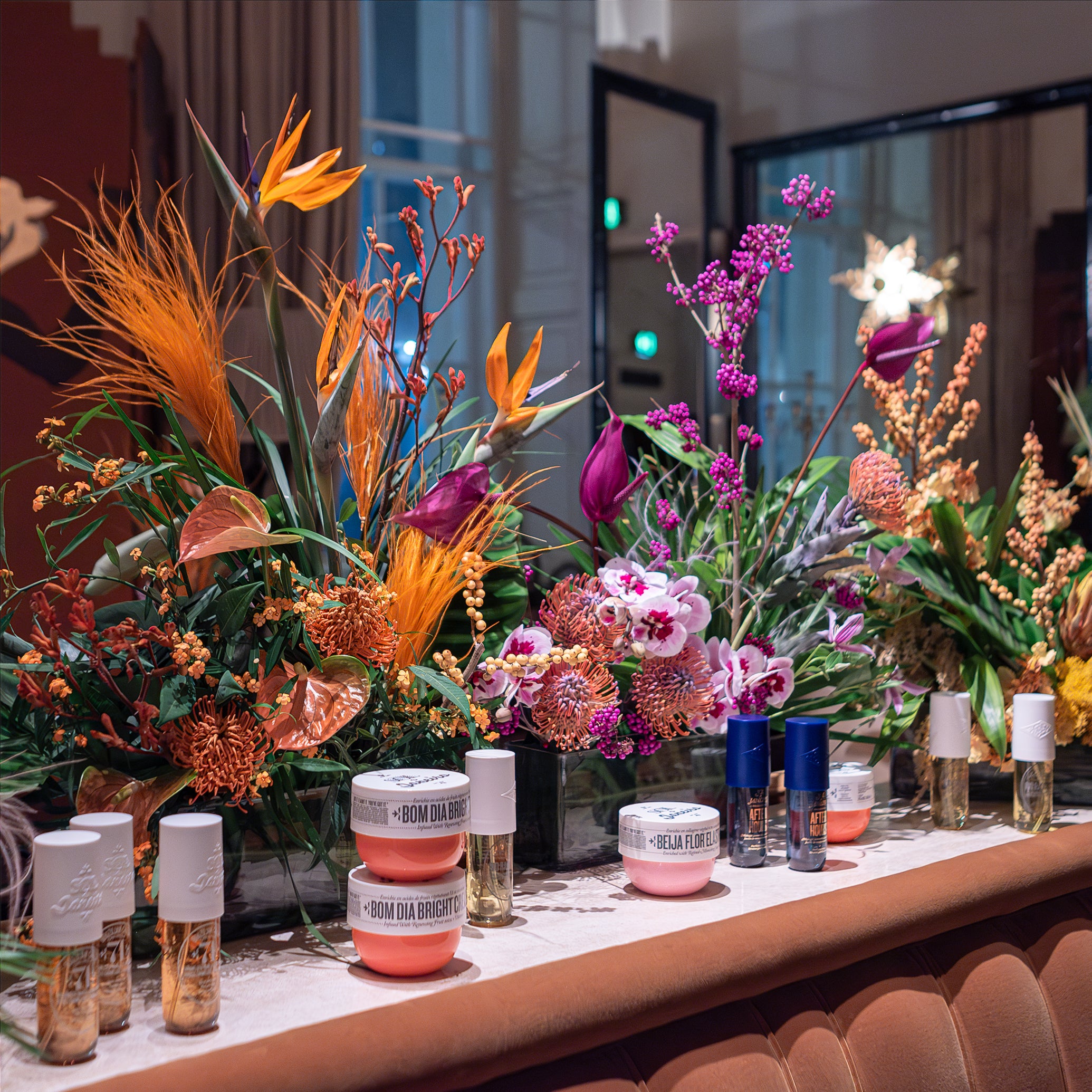 We were thrilled to partner with Hunter Grace PR for an exclusive press event held at London's Maine Mayfair restaurant. Our floral arrangements took centre stage, transforming the venue and perfectly complementing the colourful nature of Sol de Janeiro's new products.
As the chosen floral partner for this grand event, we collaborated closely with Hunter Grace PR to bring beautiful floral arrangements to this product launch. Our creations seamlessly integrated with the overall aesthetic, enhancing the visual appeal and contributing to the success of the occasion.

Each arrangement featured a burst of colourful stems, mirroring the vibrancy of Sol de Janeiro's new products. The lively hues added a dynamic visual element, creating a stunning backdrop for the event.
In a nod to the ingredients of the new products, we incorporated Anthuriums throughout the arrangements as a thoughtful touch ensured a harmonious connection. To further amplify the natural theme of the products, we introduced small plants into our designs, their thoughtful green accents brought a refreshing touch to each arrangement.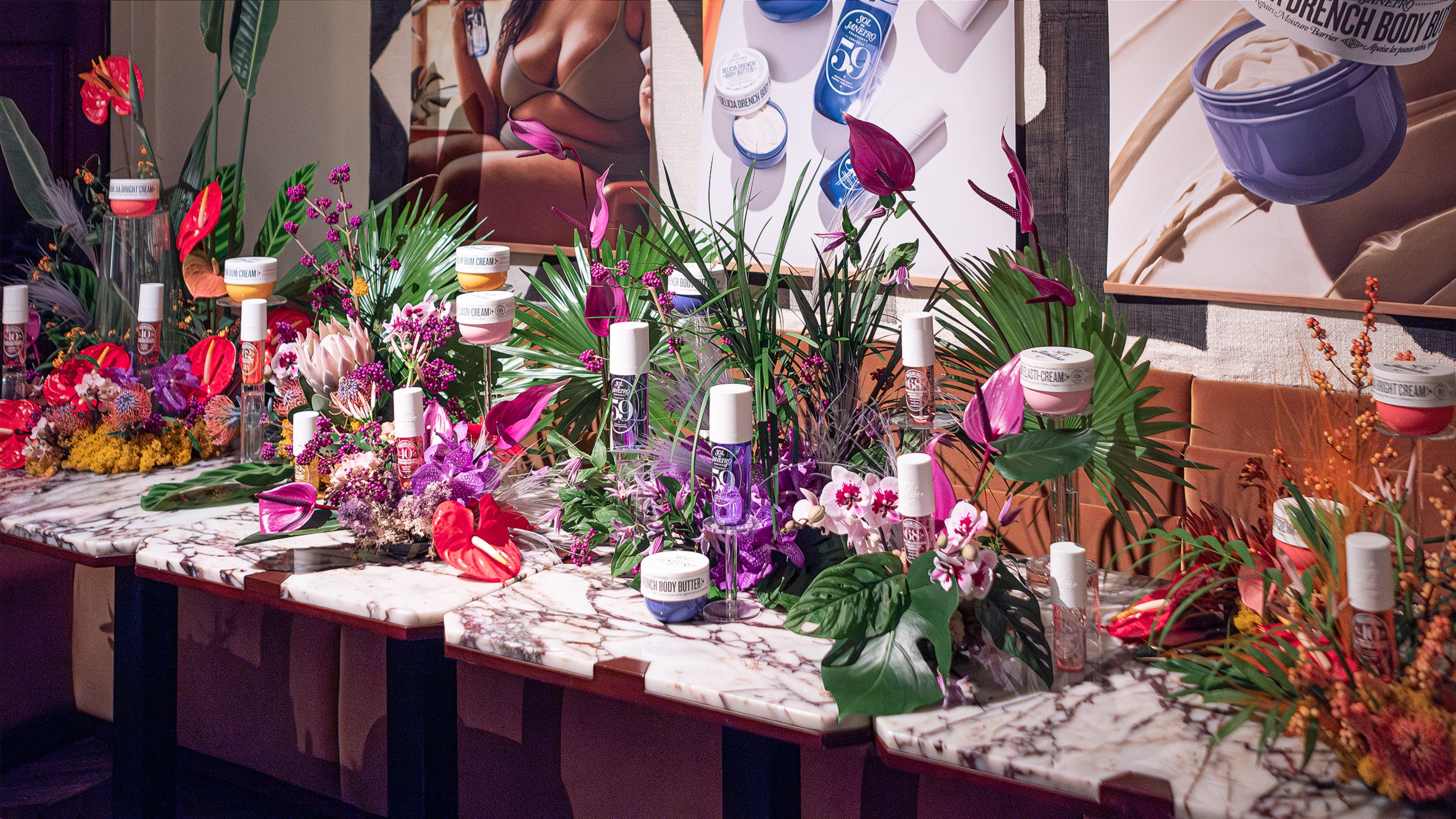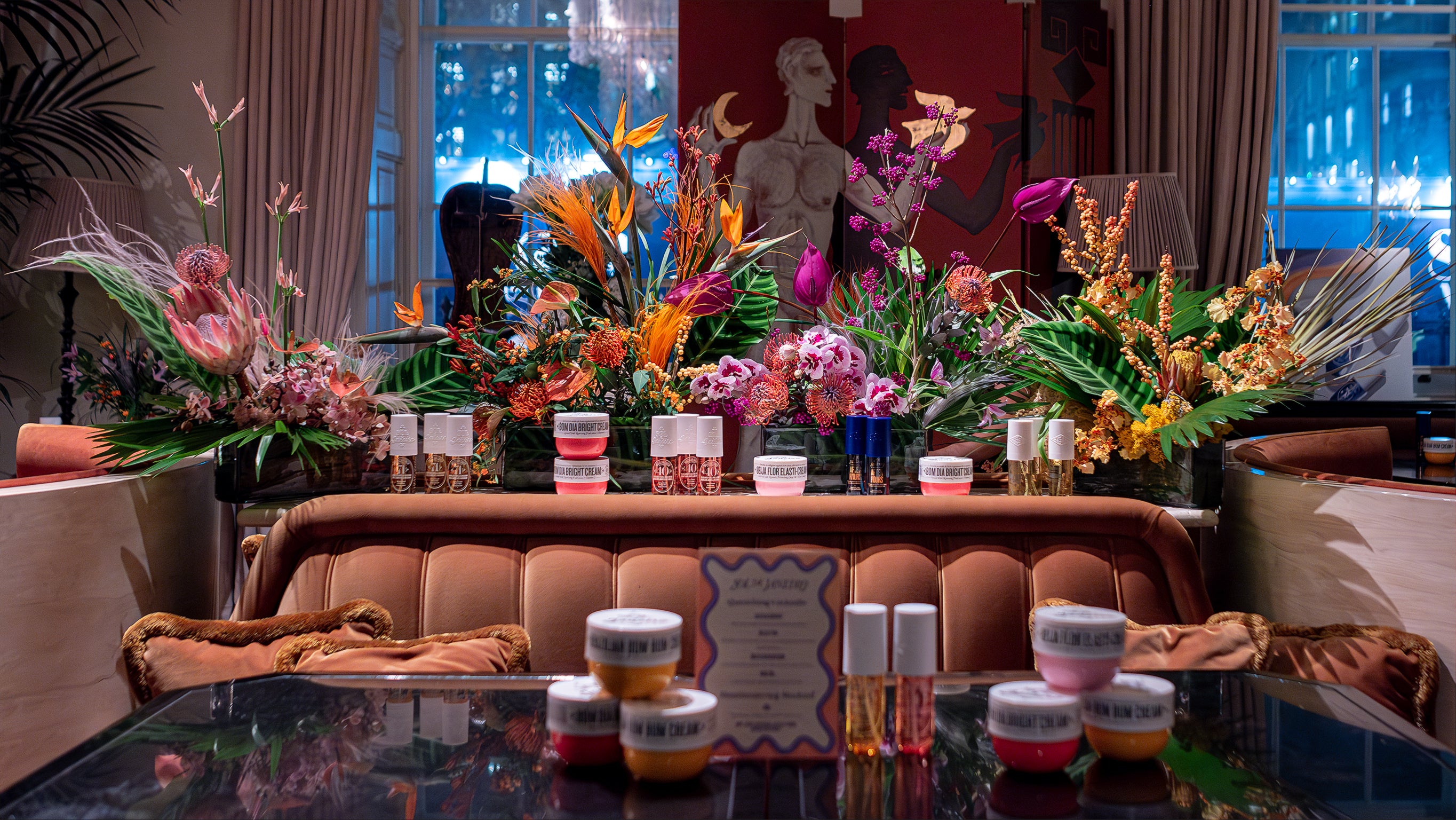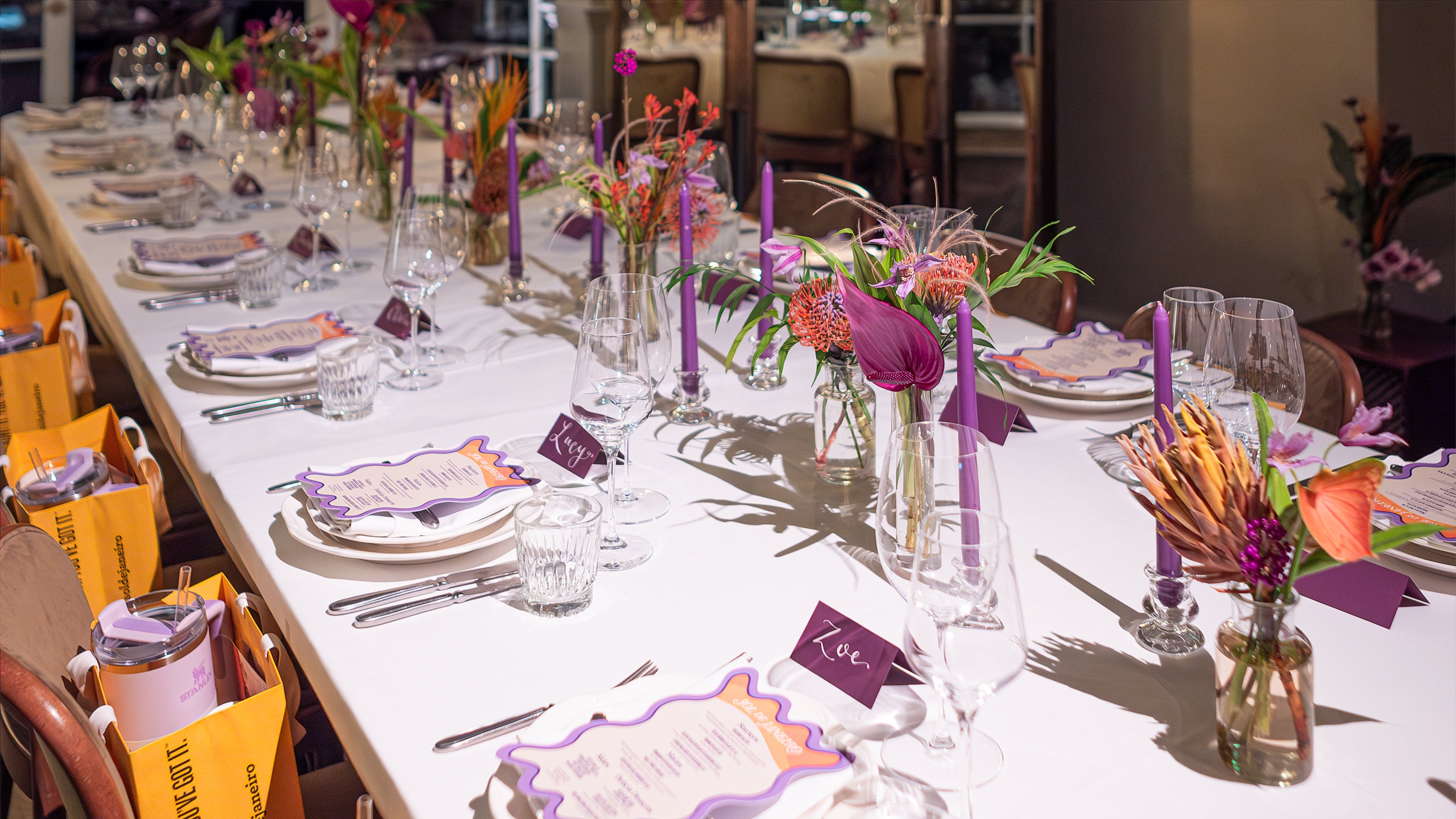 We Can Help With Your Event
If you're planning a spectacular event and would like to find out more about how we partner with clients to create large scale, multi-day events like this, please fill out the enquiry form below to organise a consultation with our team.