Among the array of installations, a bespoke floral wall stole the spotlight, offering the ideal backdrop for unforgettable snapshots and drawing guests' attention. Complementing this focal piece was an array of meticulously crafted table arrangements, each one a perfect complement to the joyful event.

Unified by a harmonious colour scheme, our designs prominently featured lively oranges, enriched by lush green foliage, and accented with touches of white and yellow. This palette not only aligned seamlessly with Reddit's brand colours but also beautifully echoed the theme of bidding farewell to summer.
Sending off the vibrant summer season in style, Reddit's bright end of summer event held atop the Wagtail Rooftop Bar & Restaurant saw us collaborating closely with them as we designed a series of captivating floral installations that added a touch of floral beauty to their event.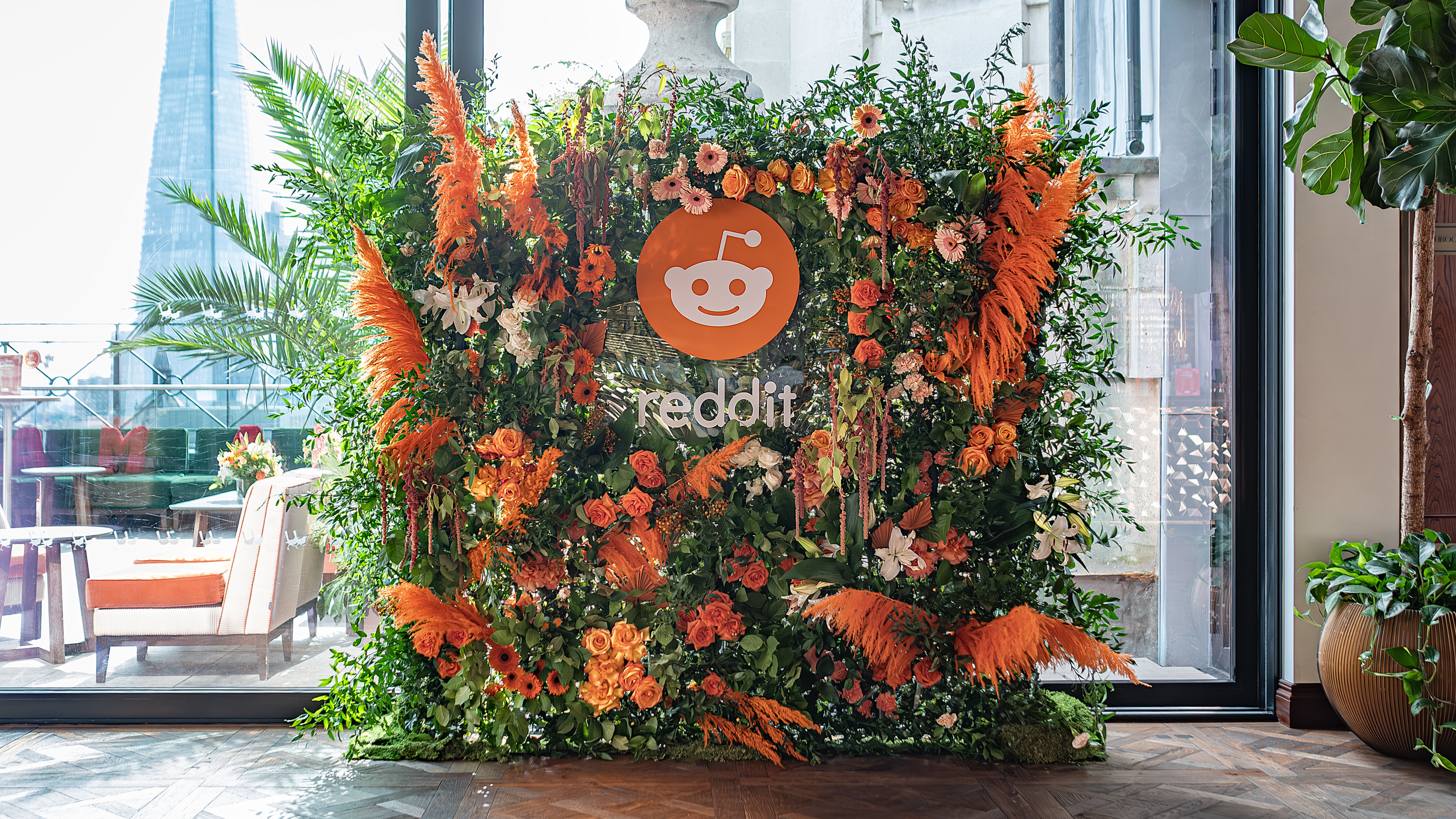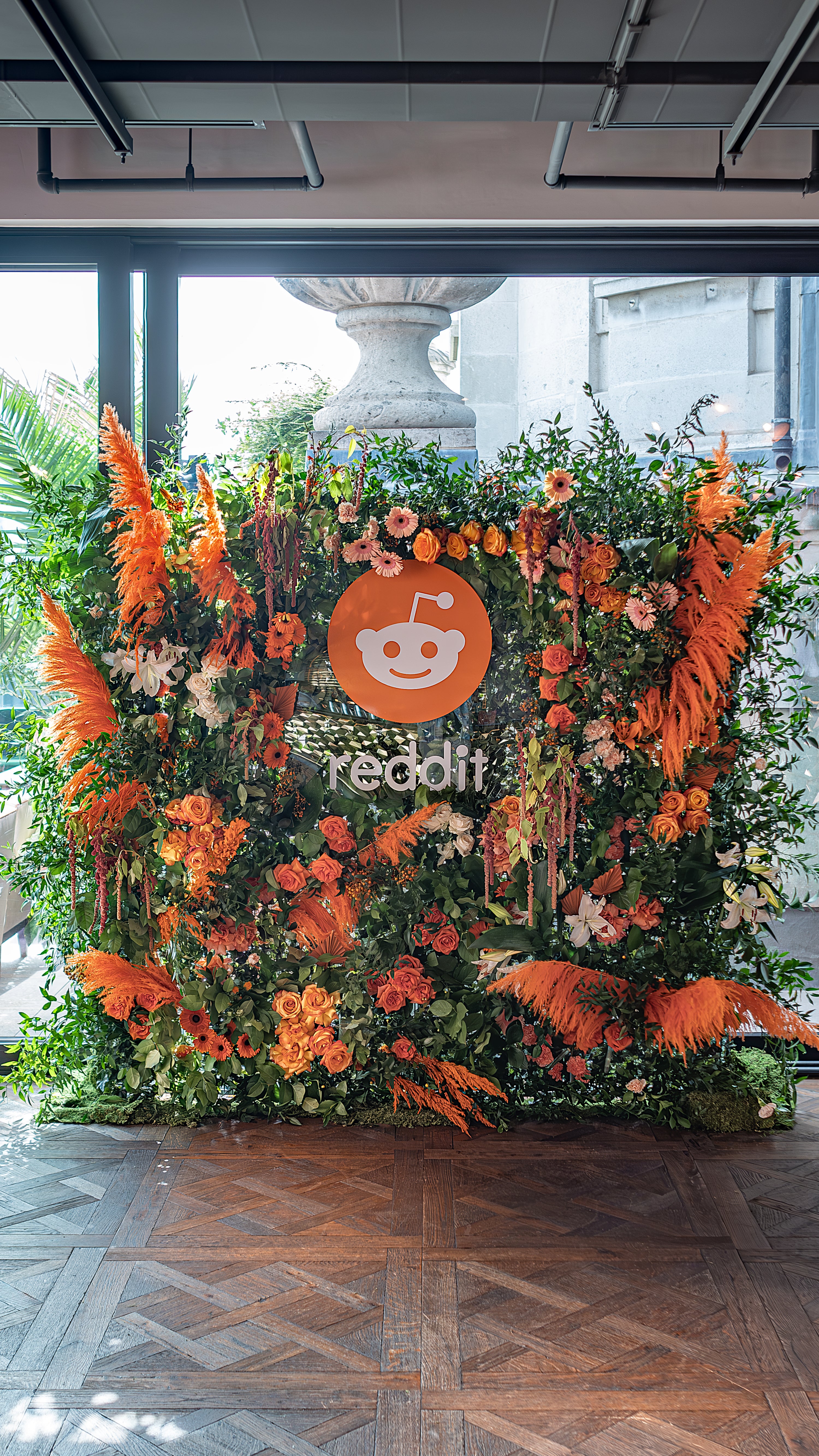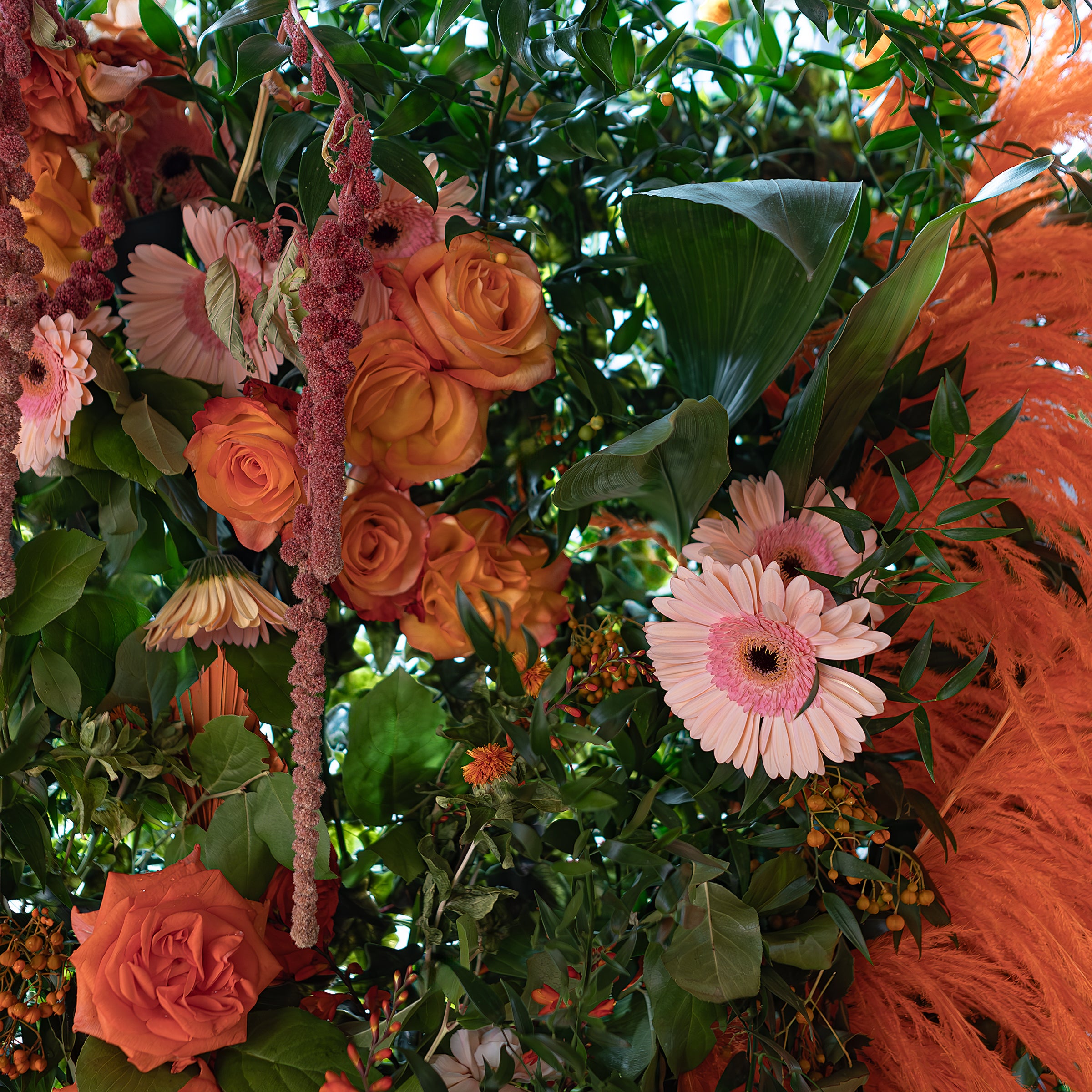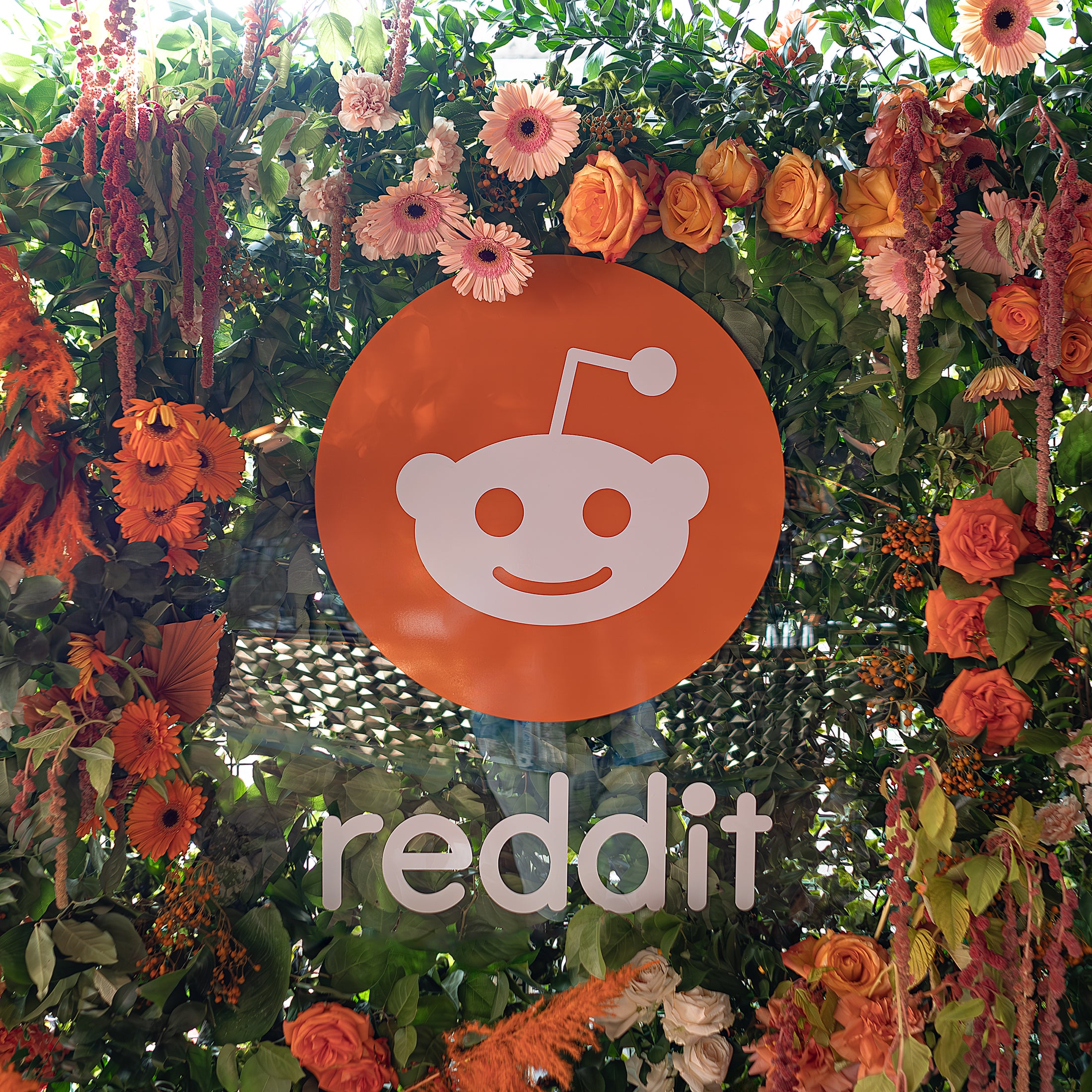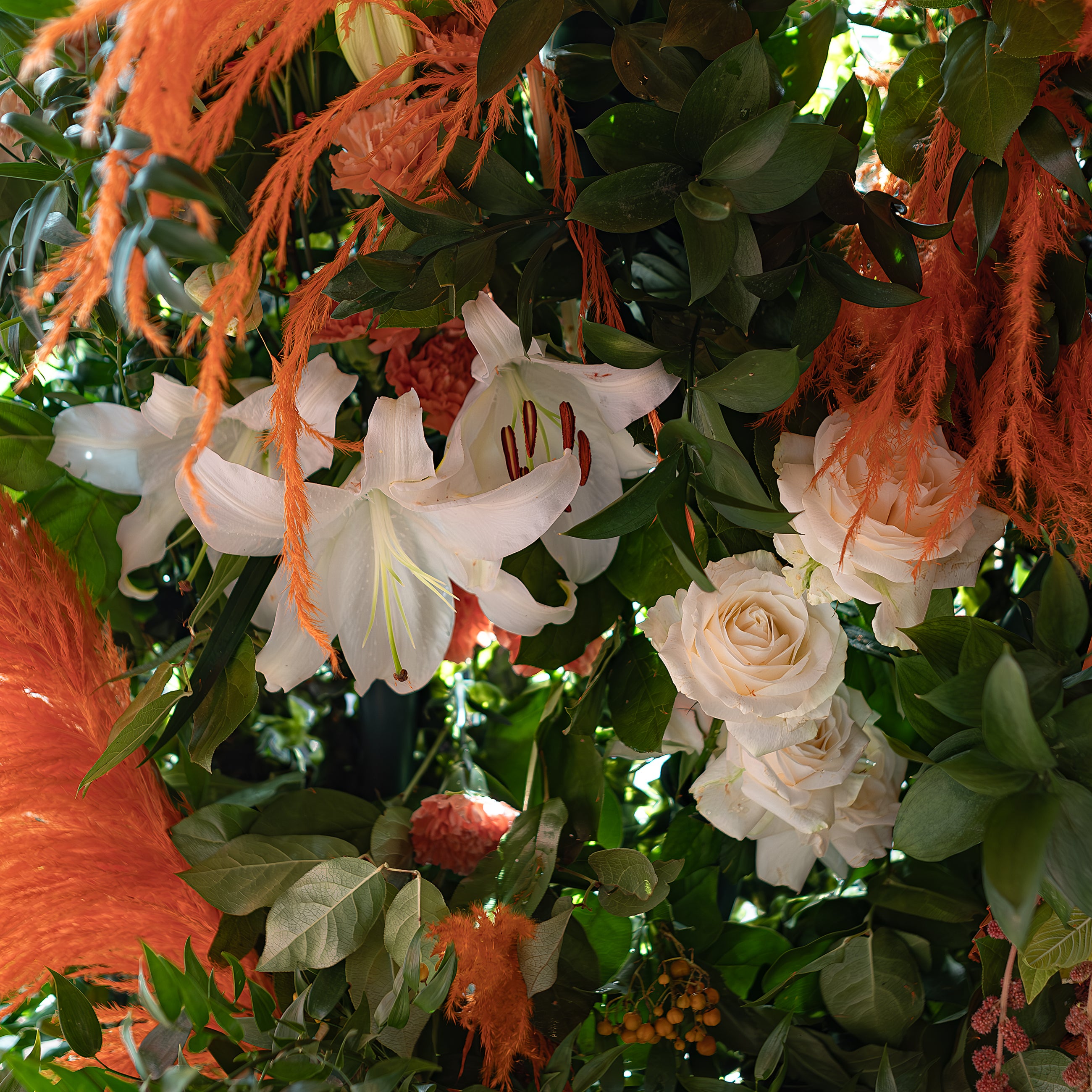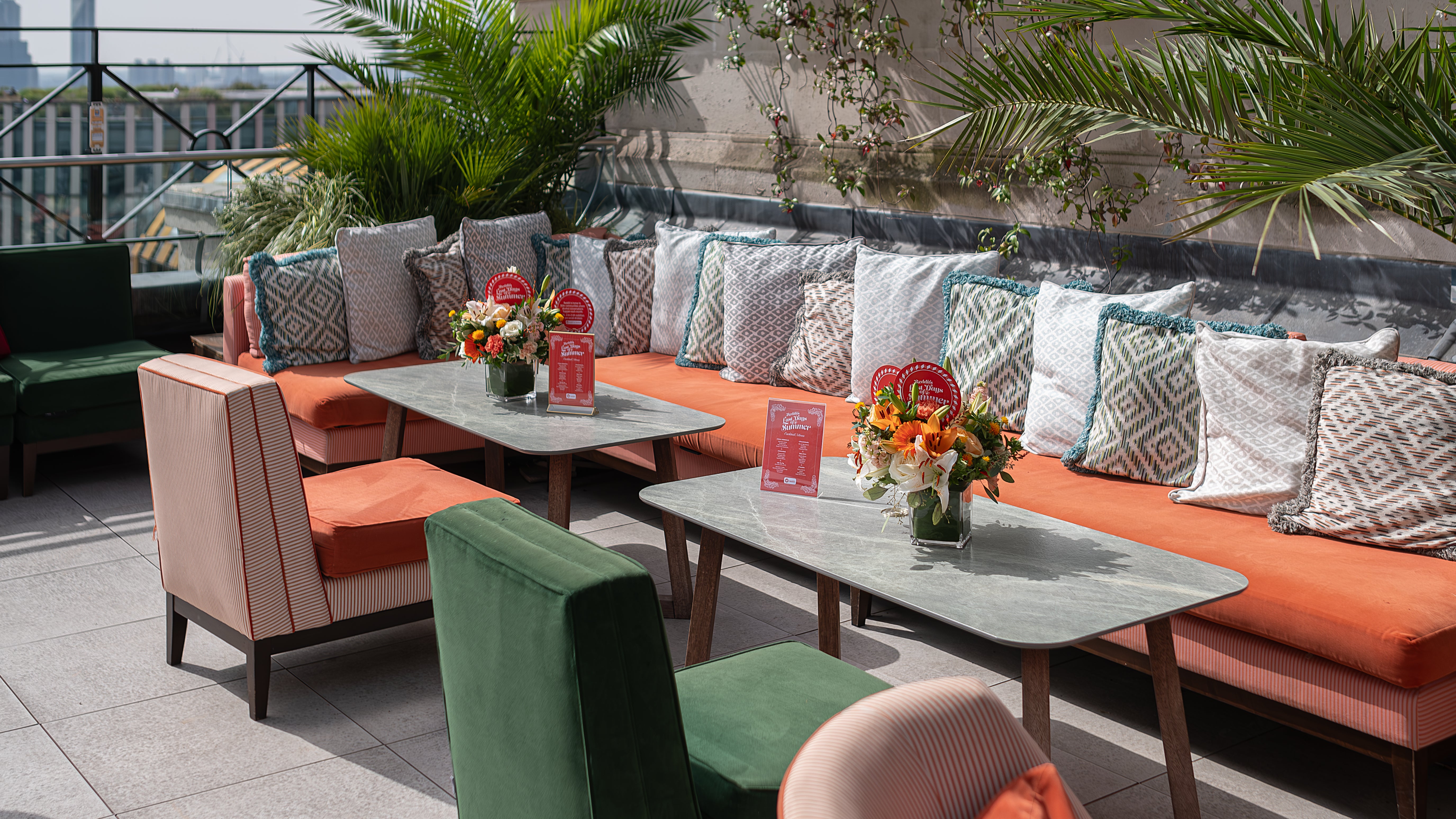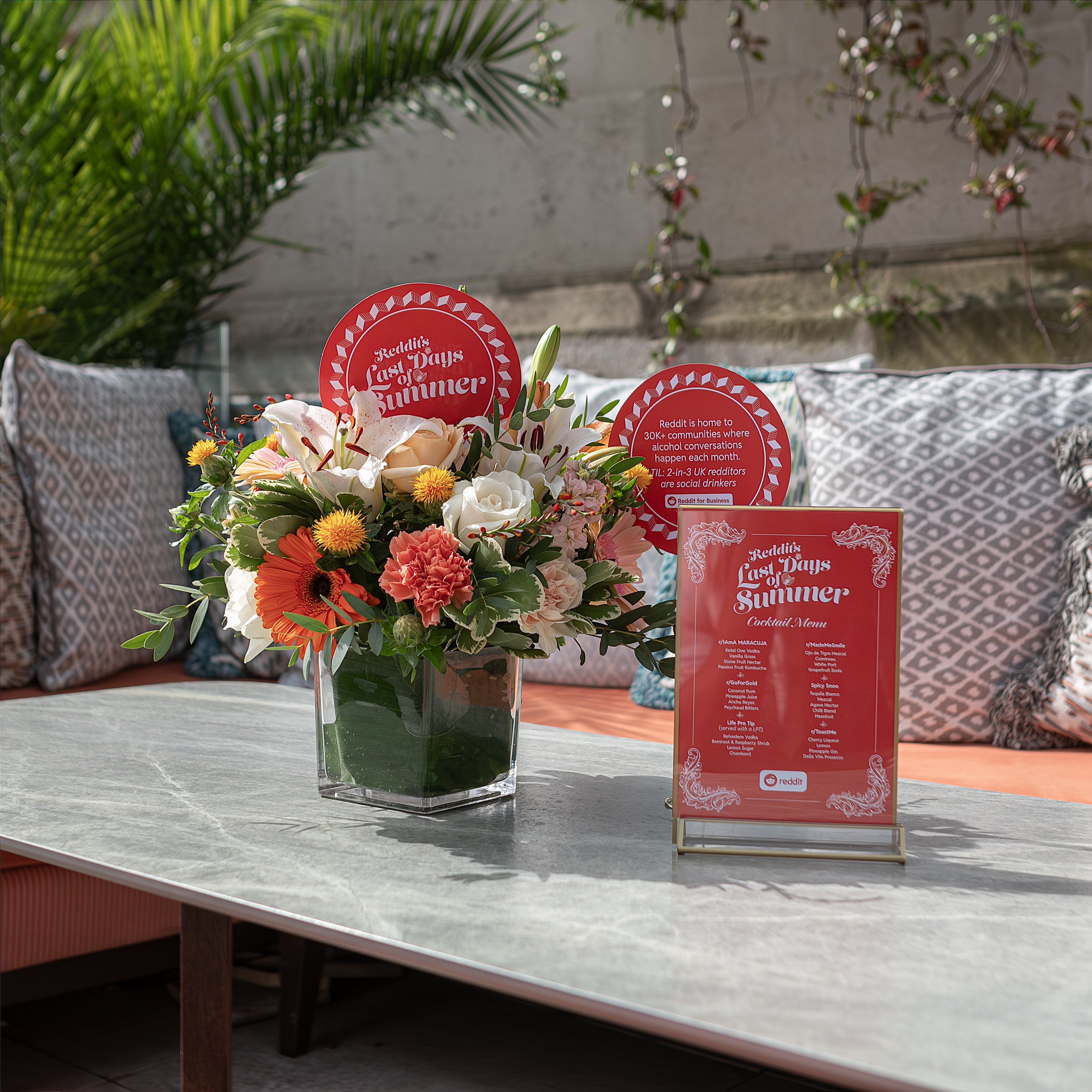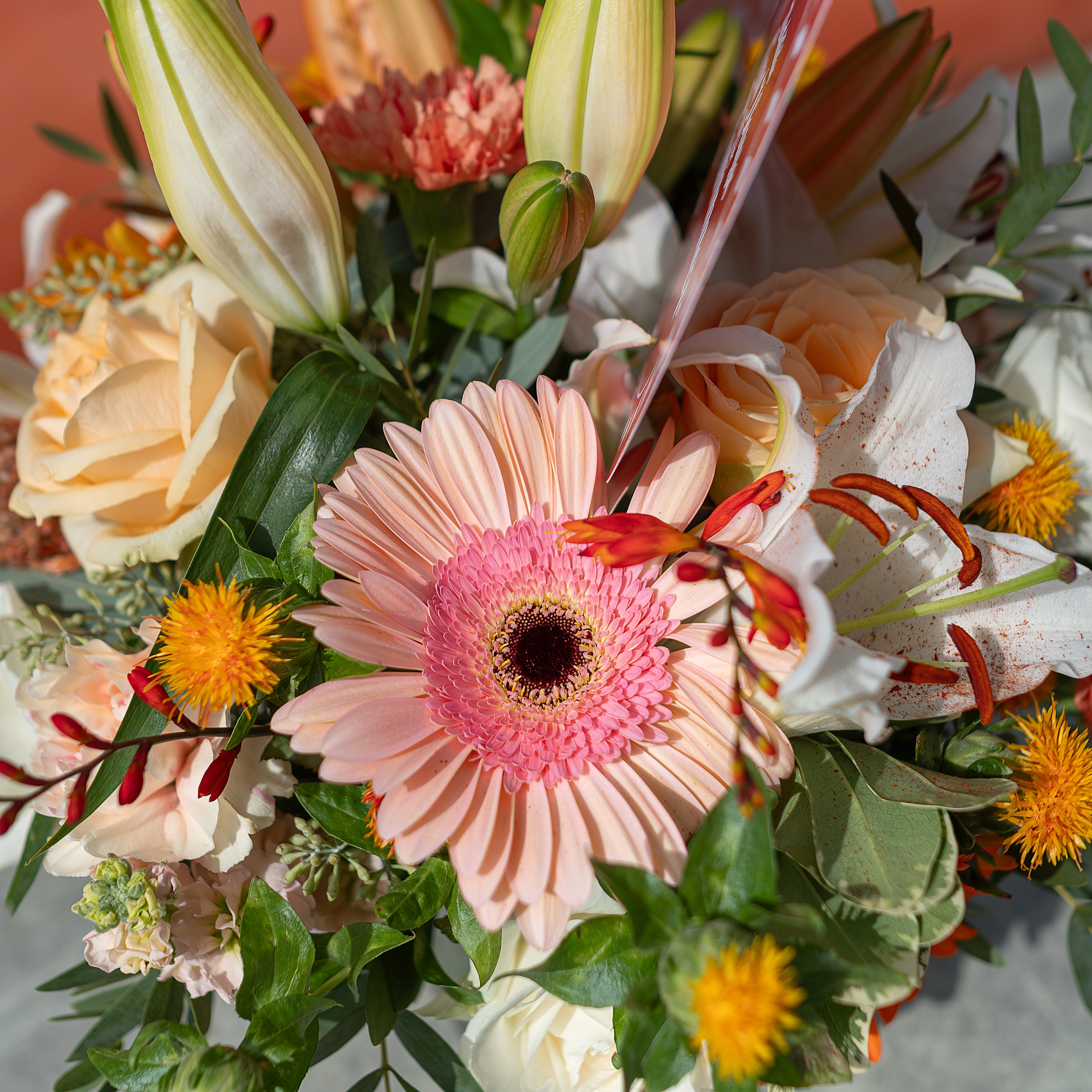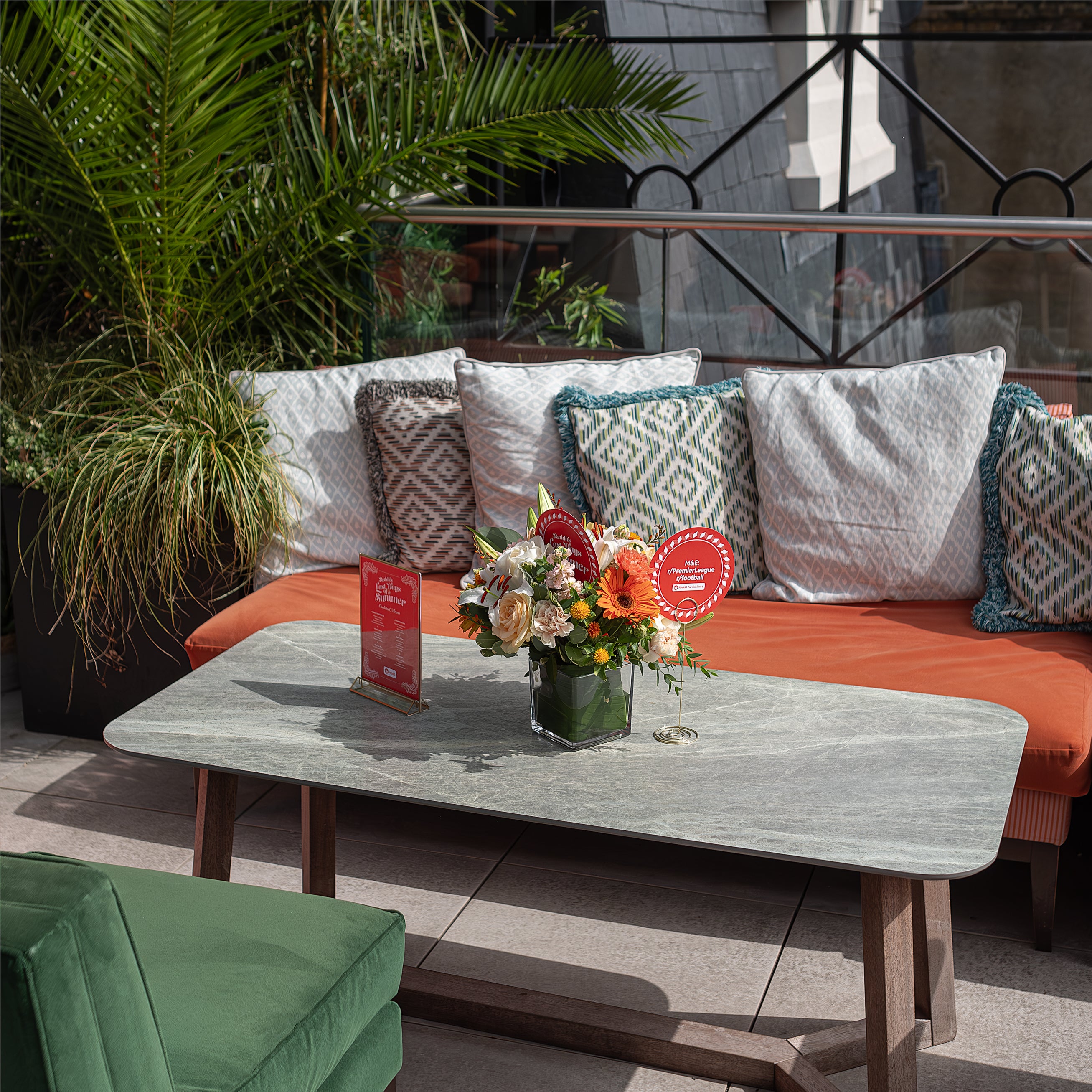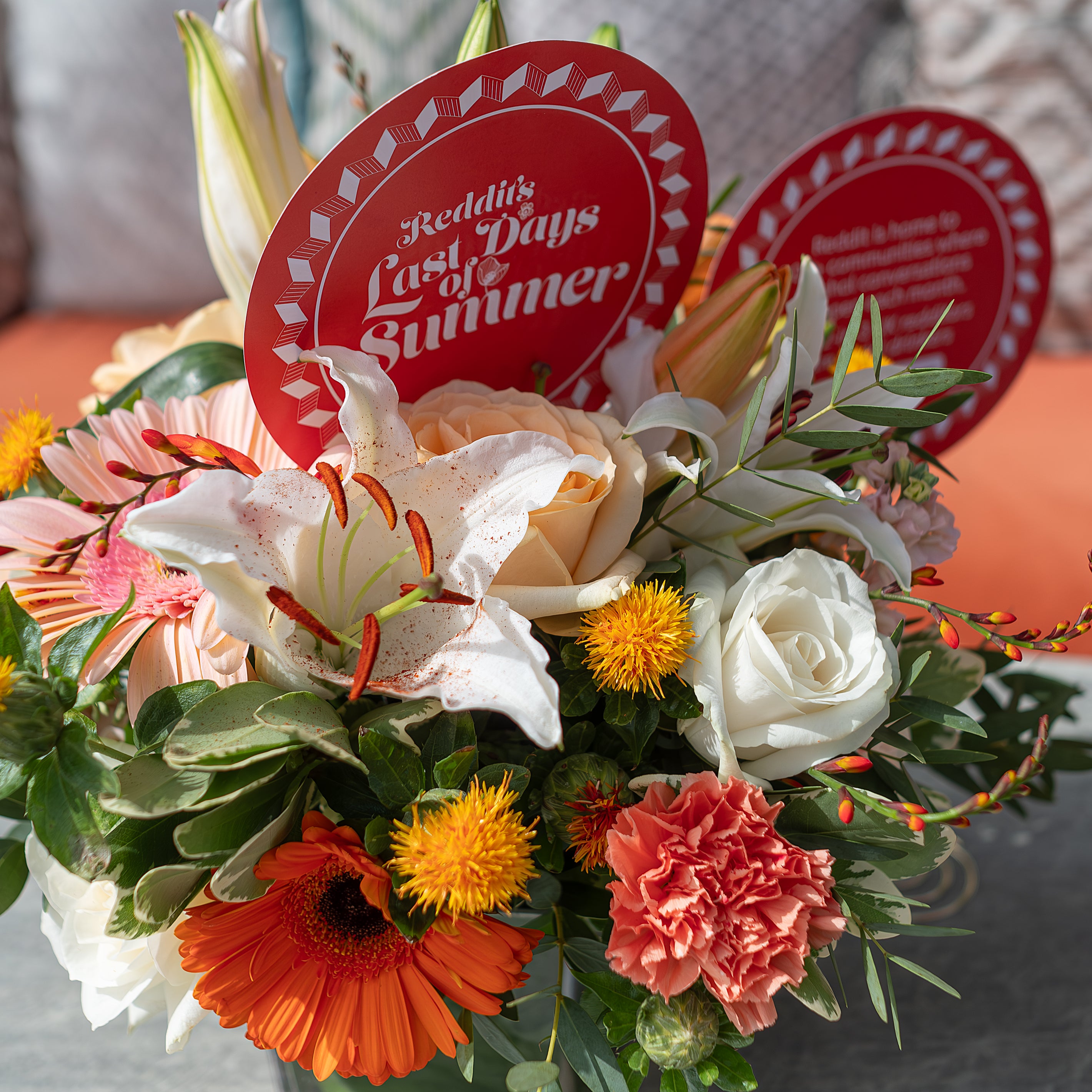 Whether you're thinking about refreshing your space or have an exciting event coming up, we partner with clients for every type of event. Please fill out the enquiry form below or contact us via phone 0204 525 6518 or WhatsApp 07566744737 to organise a consultation with a member of our team.