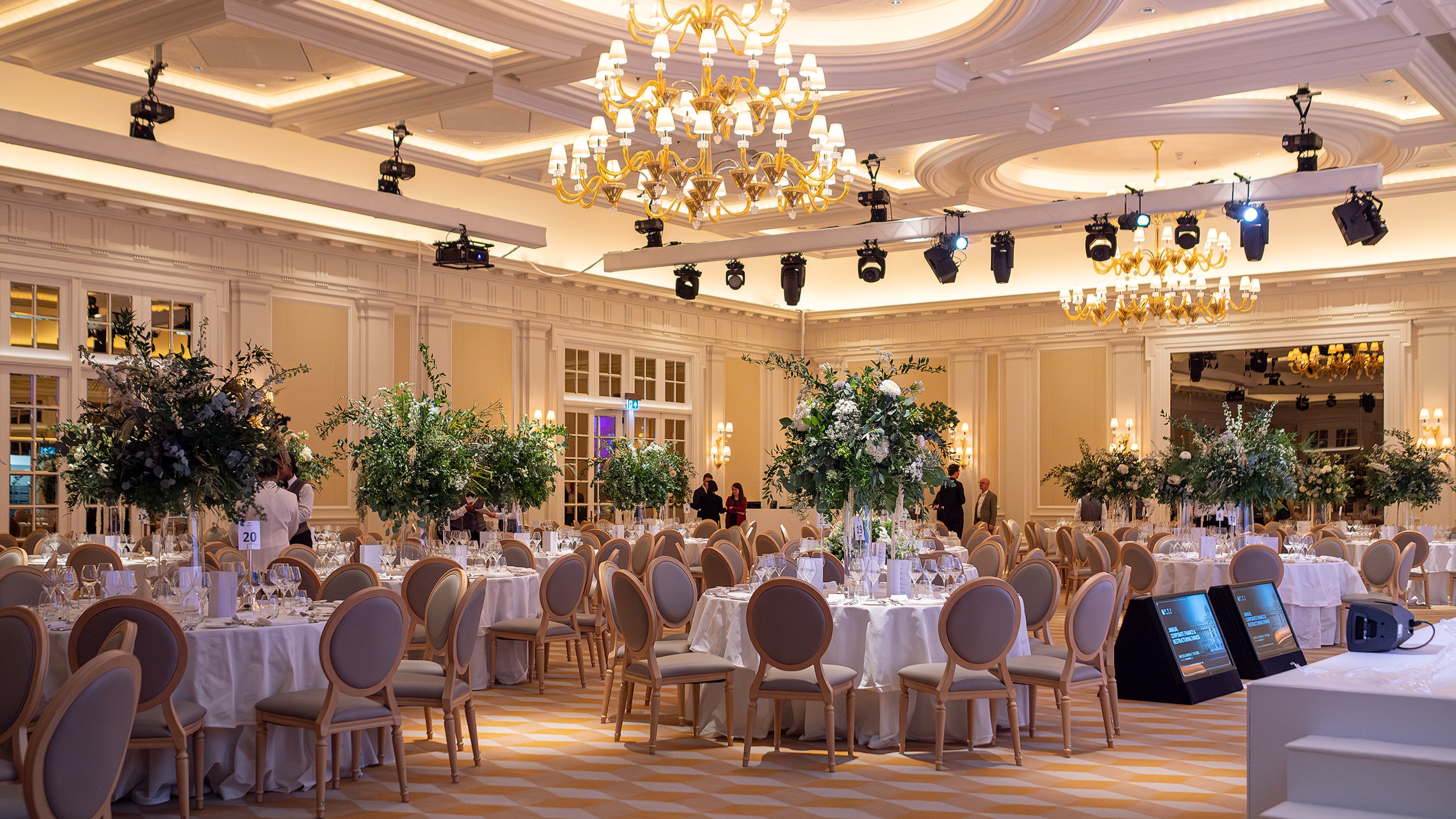 For this event, our focus was on creating beautiful, elegant, yet simple floral arrangements that seamlessly blended with the sophistication of the event. Understanding every inch of the space, we created floral arrangements of various sizes. From subtle accents to focal points, each arrangement was designed to complement the unique dimensions of the venue, ensuring a cohesive visual experience for all attending.

Embracing the natural essence of green and white stems and foliage, every arrangement exuded a serene and organic charm. This carefully curated colour palette not only added a touch of freshness but also seamlessly aligned with the overall vibes of the event.
We were honoured to bring an understated elegance to Raffles London at the OWO for FTI Consulting's corporate dinner event.
We Can Help With Your Event
If you're planning a spectacular event and would like to find out more about how we partner with clients to create large scale, multi-day events like this, please fill out the enquiry form below to organise a consultation with our team.