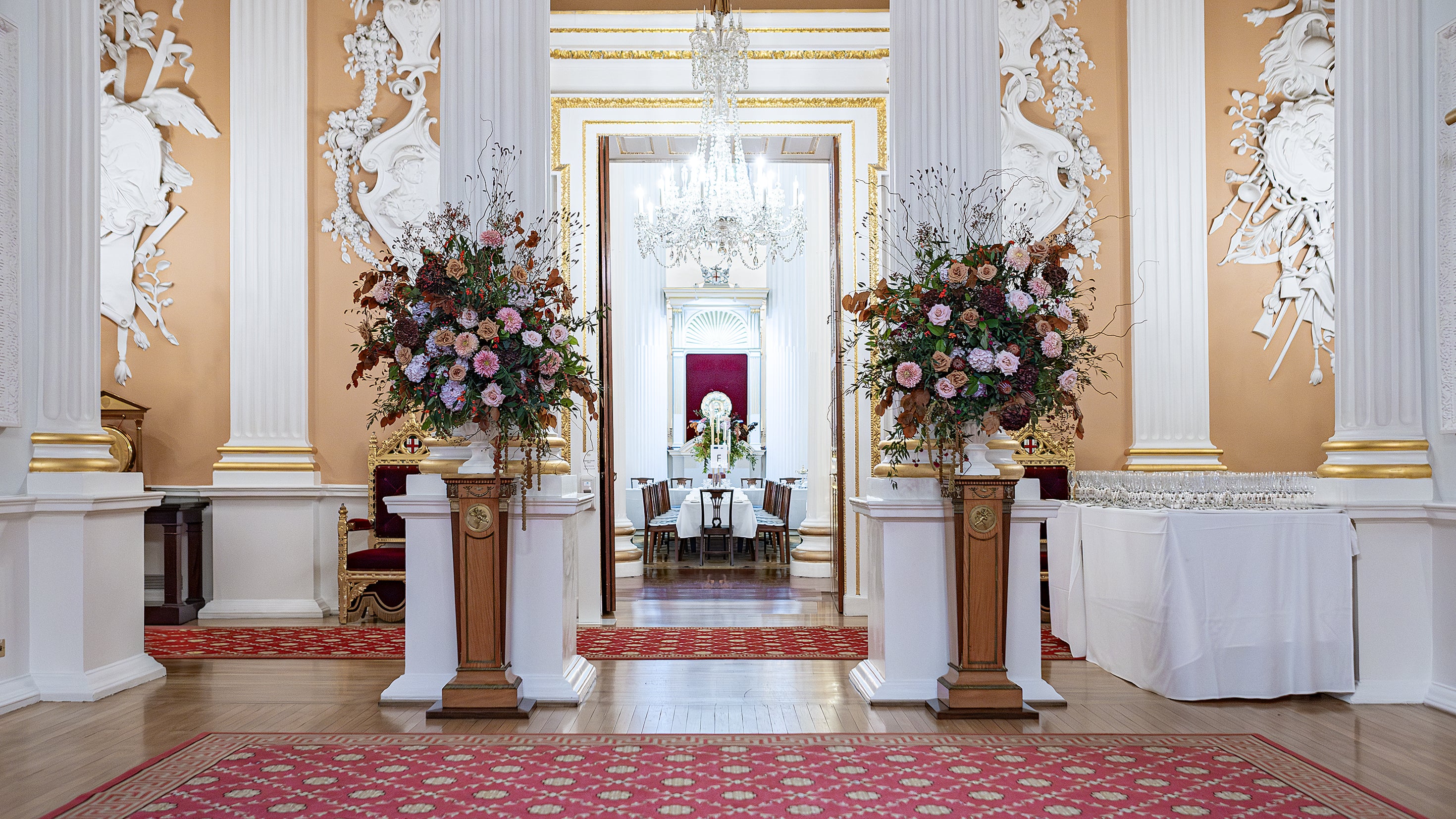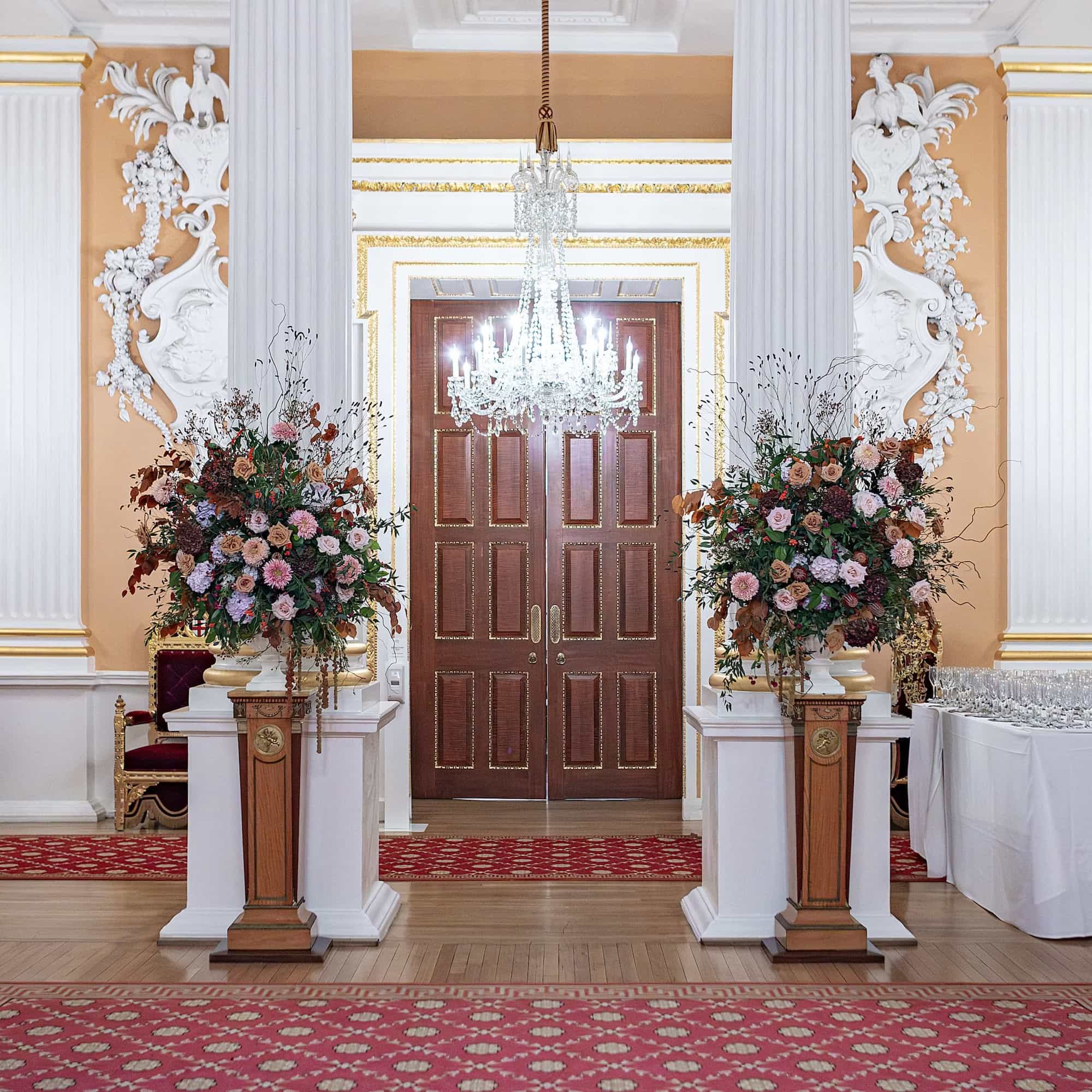 Getting to be a part of the Investment Association's annual dinner this year at Mansion House was a true privilege. For years, this historic venue has played host to their distinguished event, setting the stage for an unforgettable evening. This year, we sought to bring some outstanding installations to further elevate their event.
The Tapestry of Autumn
In honouring the event's theme of autumn, every floral installation was carefully curated to embody the spirit of this beautiful, enchanting season. Rich, warm hues danced in harmony with fresh, vibrant greens, creating magnificent installations that resonated with the grandeur and grace of Mansion House.
A Gorgeous Floral Welcome
As guests entered, they were greeted by our bespoke freestanding floral installations—a graceful embrace of everything beloved about nature. These bespoke installations not only welcomed but set the tone for an evening of elegance and enjoyment.
Tablescapes of Tranquility
Every table bore the addition of our stunning floral touch. Adorned with single-stem roses cradled in delicate jars, these arrangements added something beautiful to every table, along with some of our exquisite candelabras for further table decoration.

We adored getting to be a part of this event and bringing some truly special installations to this dinner.
We Can Help With Your Event
If you're planning a spectacular event and would like to find out more about how we partner with clients to create large scale, multi-day events like this, please fill out the enquiry form below to organise a consultation with our team.