Inspired by everything Bloom 9 Elms's new apartments have to offer, we created an array of beautifully crafted installations, each exuding individuality yet unified by understated elegance. 
Small yet gorgeous arrangments were placed by the edge of the pool, being the perfect companion to the bold, striking letters we made, drawing all eyes to the pool. 
Inside the event, our famed flower cart stood resplendent, adorned with an array of exquisite blooms that came together to effortlessly compliment the surrounding decor.
Experience the synergy of art and opulence at Bloom 9 Elms, where we collaborated with Intrepid to transform this brand-new luxury apartment building with breathtaking floral installations perfect for their recent launch event.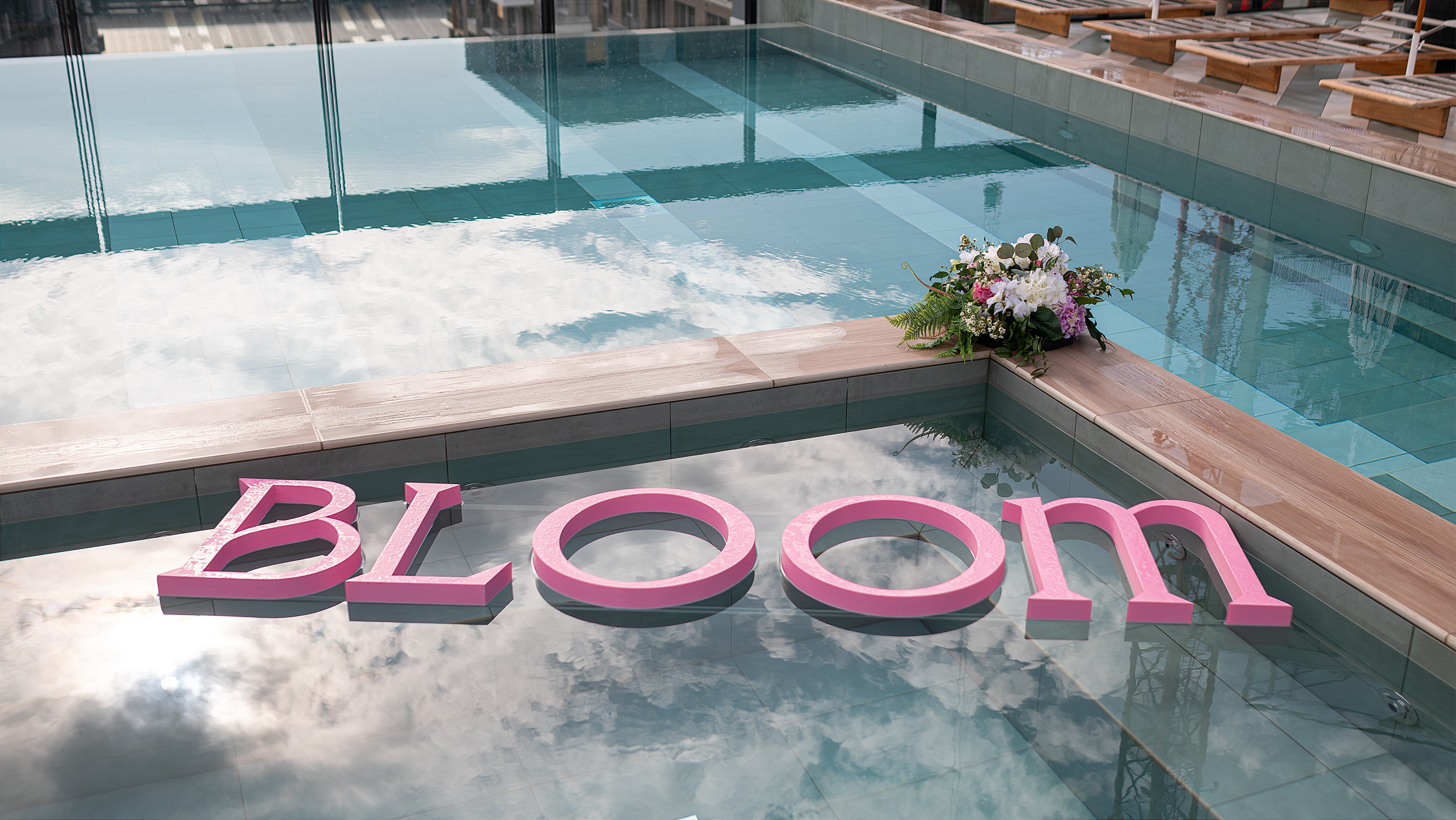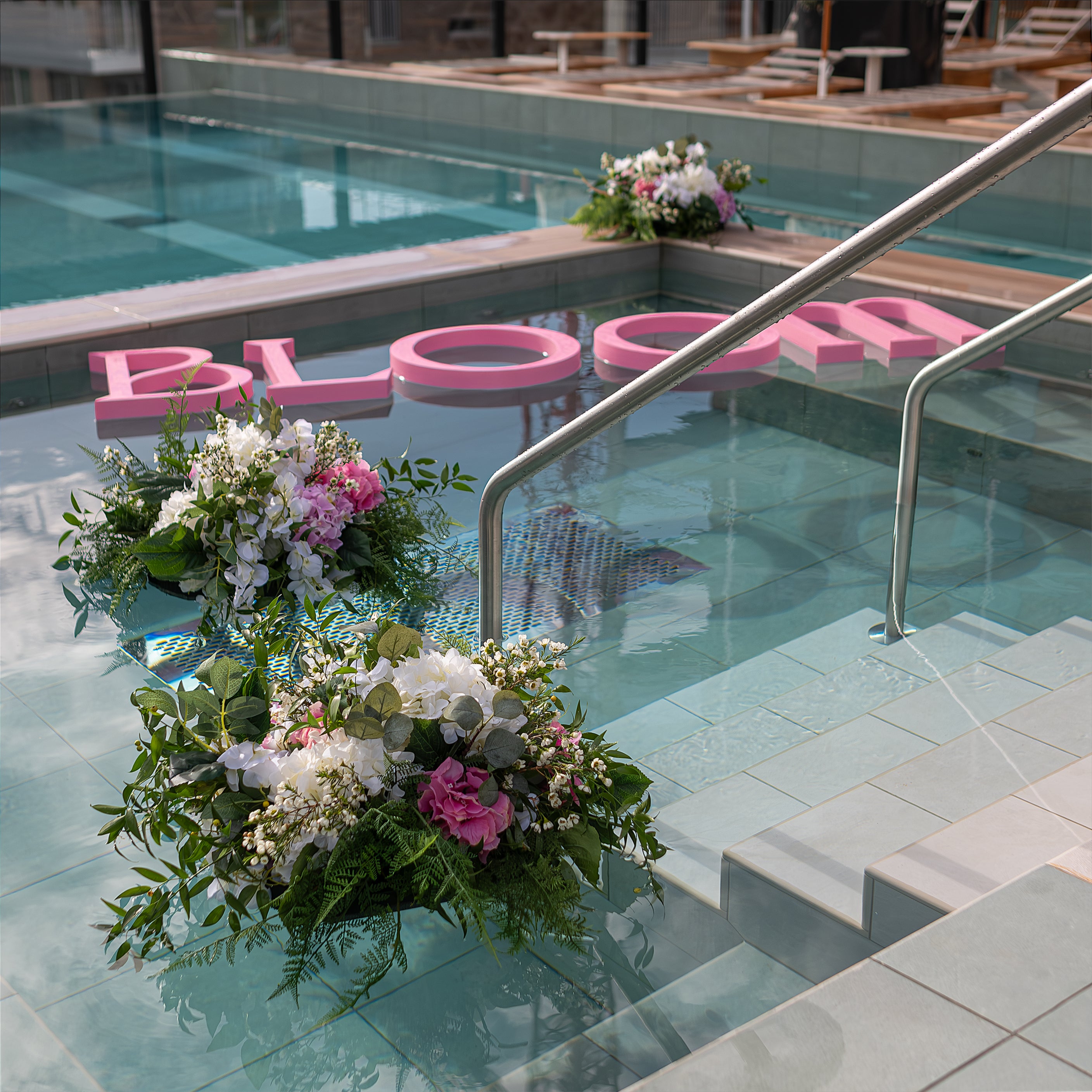 We Can Help With Your Event
If you're planning a spectacular event and would like to find out more about how we partner with clients to create large scale, multi-day events like this, please fill out the enquiry form below to organise a consultation with our team.