AMARANTÉ
NOBLE PANACEA AT HARRODS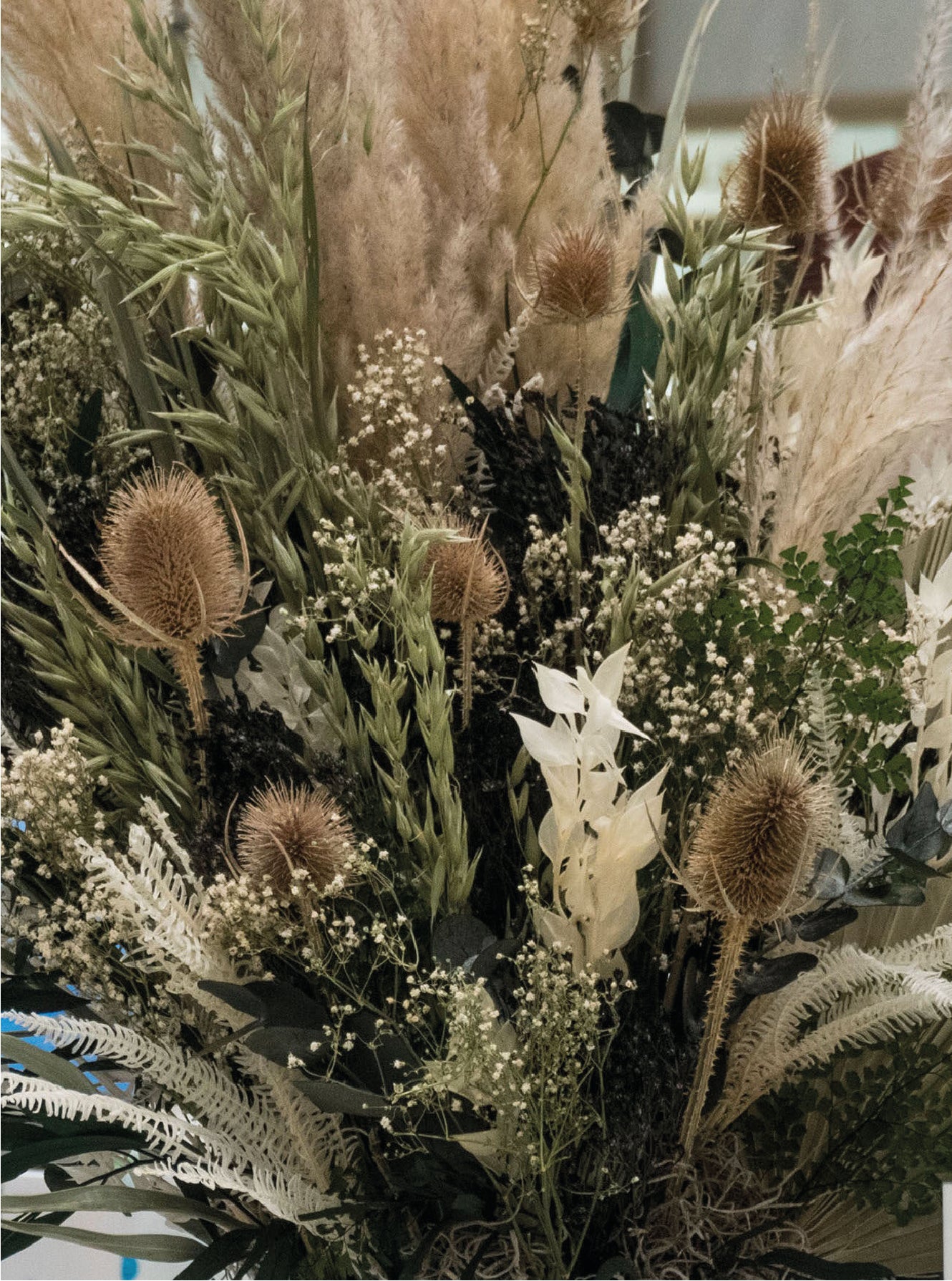 When Noble Panacea said they would like us to create a floral display for their pop-up in the atrium of Harrods, we were over the moon. It was an amazing opportunity and we wanted to do right by the brand by bringing their products to life and providing a stunning floral backdrop.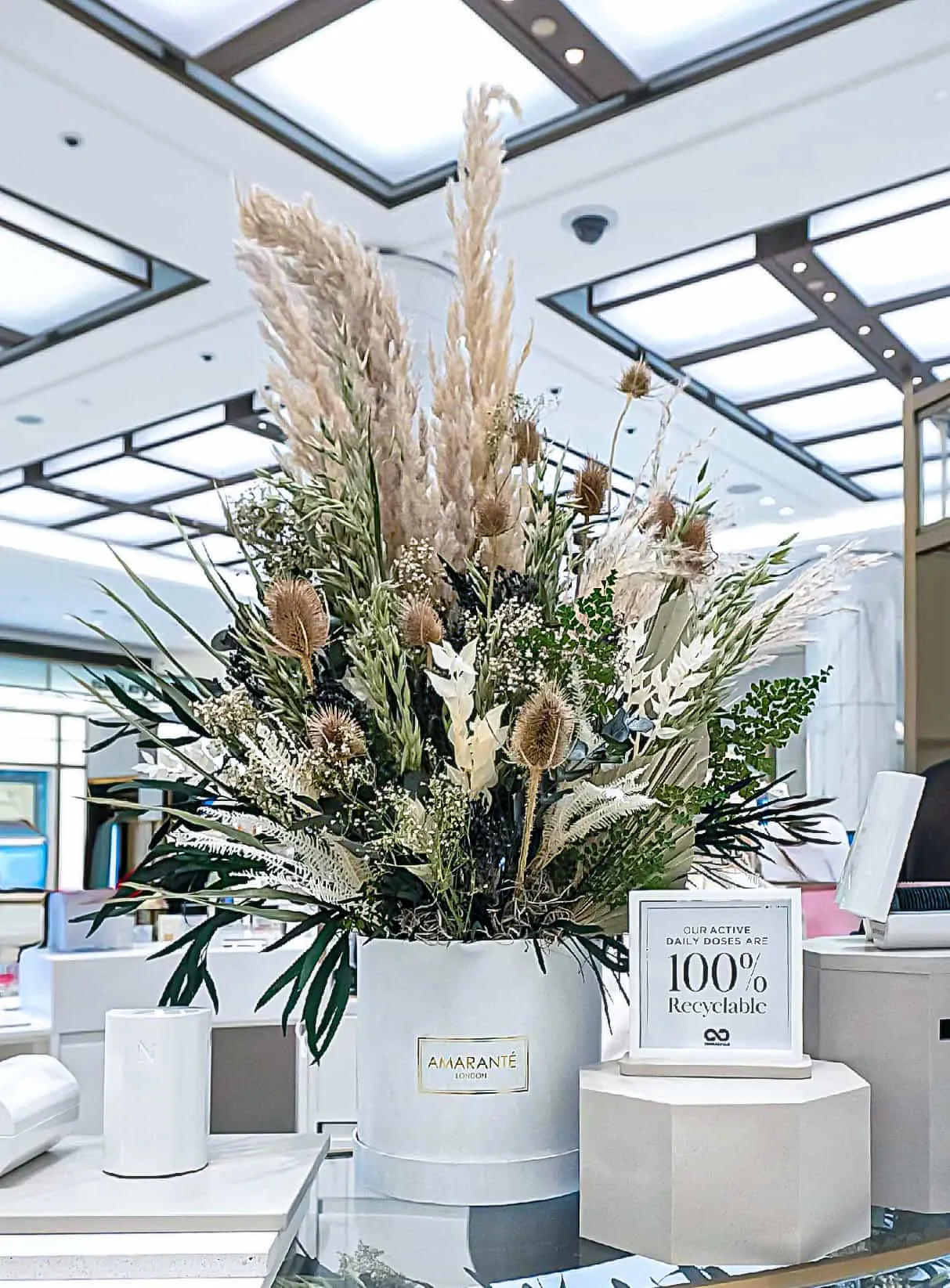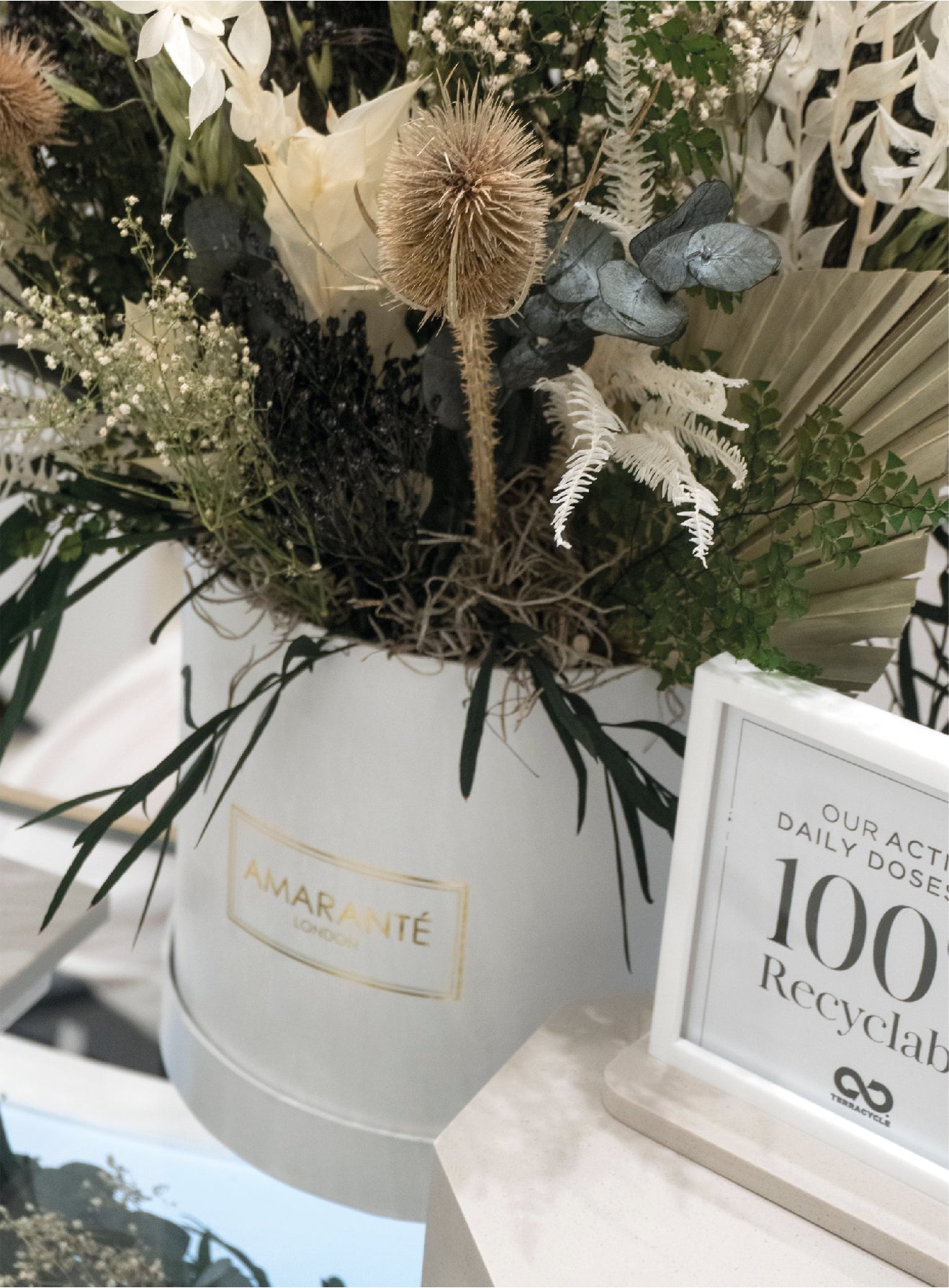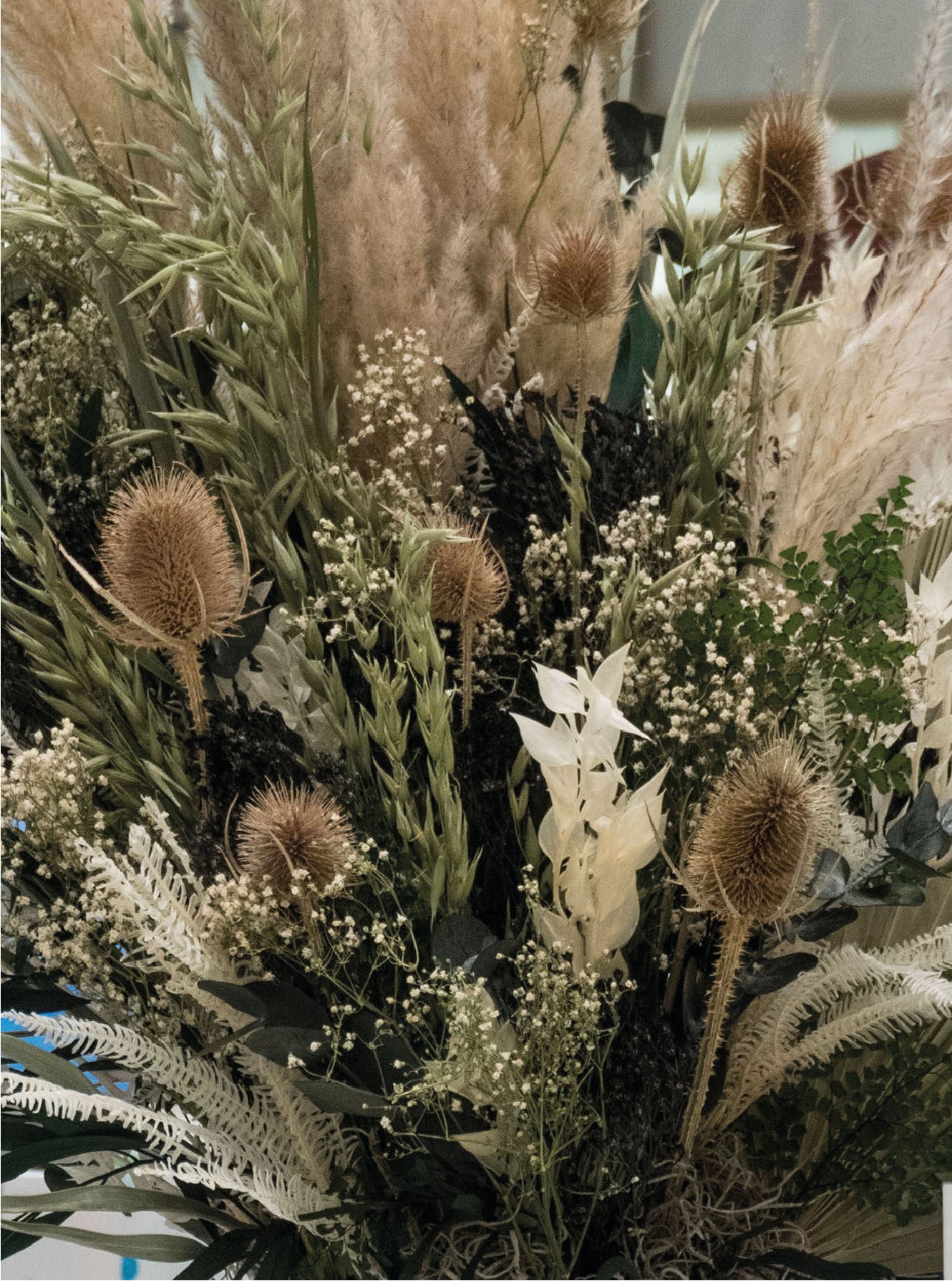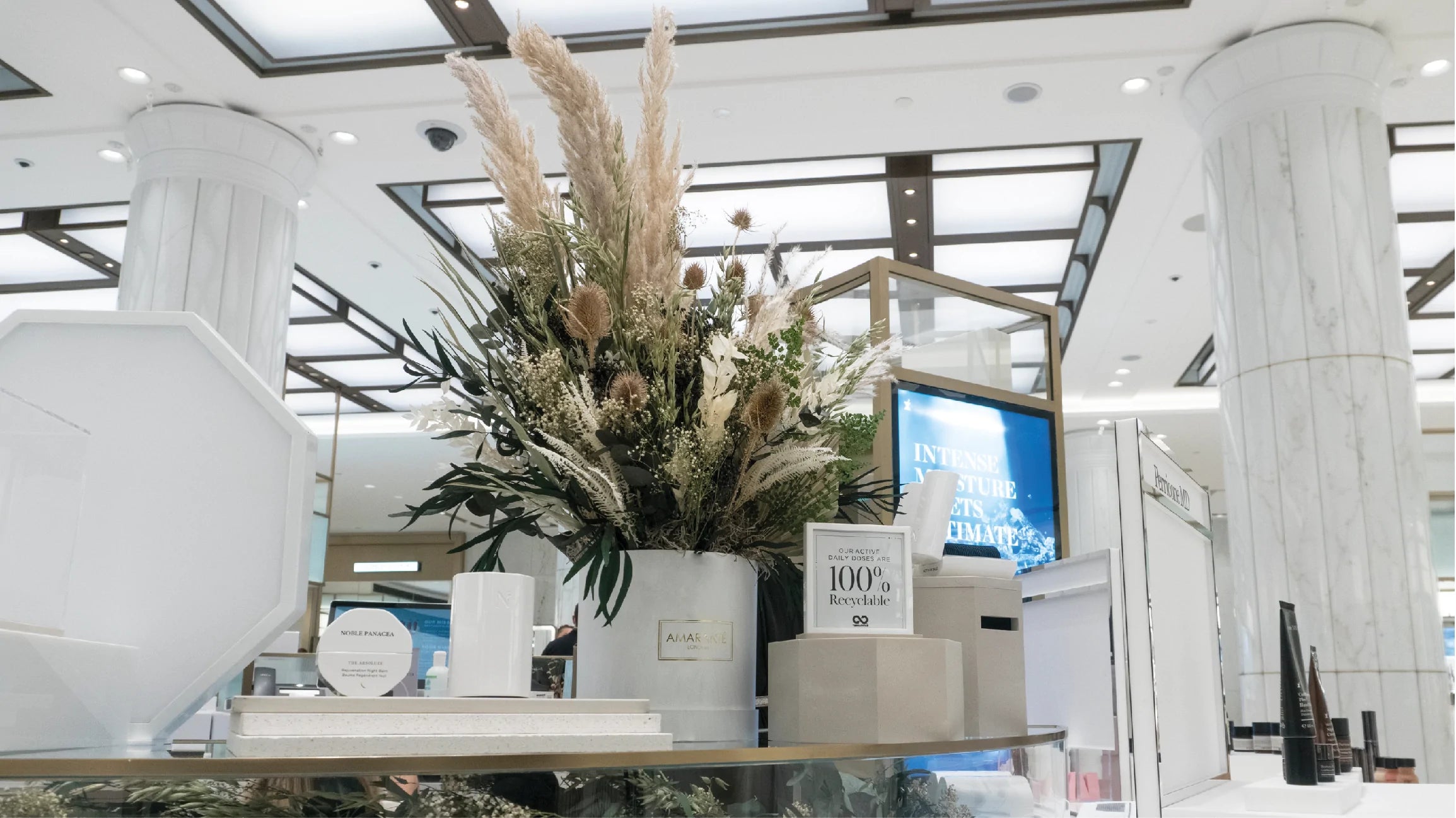 We Can Help With Your Event
If you're planning a spectacular event and would like to find out more about how we partner with clients to create large scale, multi-day events like this, please fill out the enquiry form below to organise a consultation with our team.