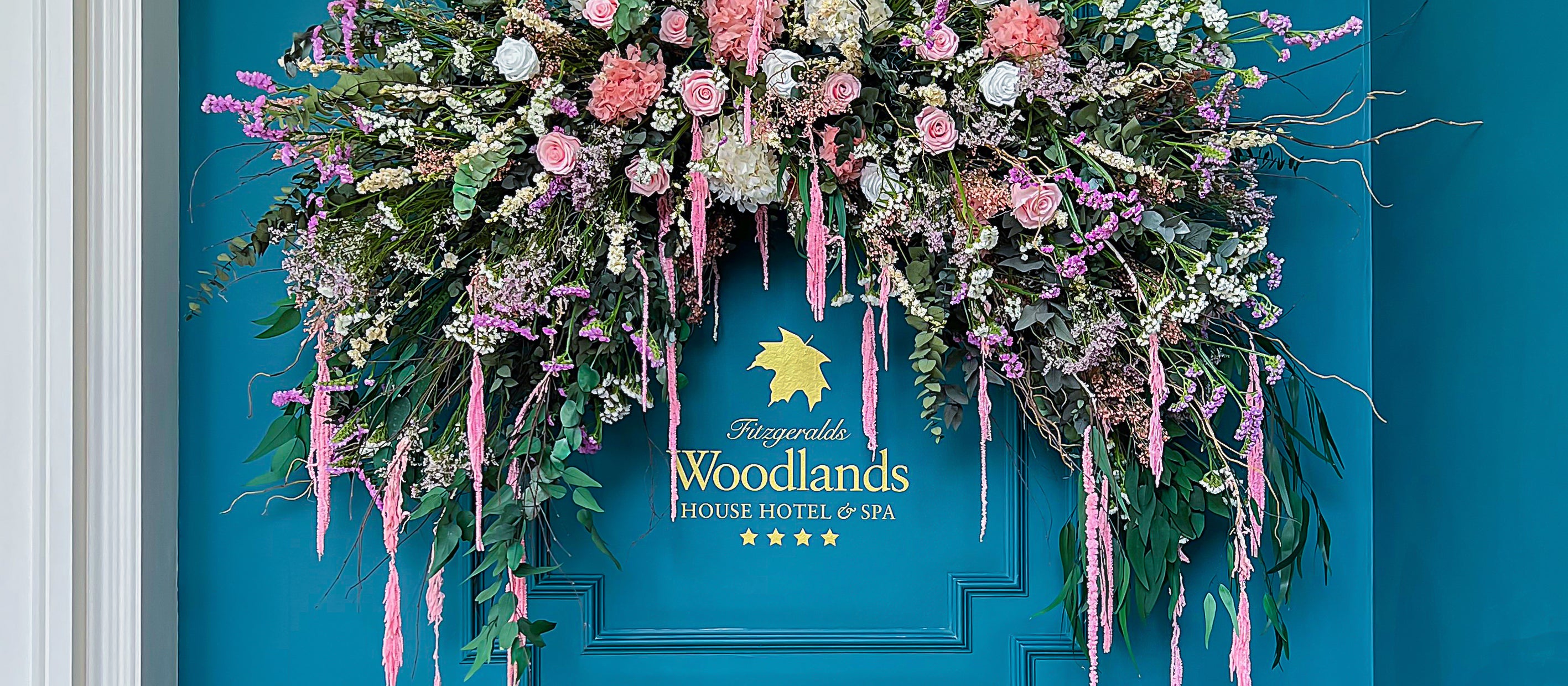 Wanting to use unique floral designs to enhance their beautiful, inviting space, we partnered with our first international client, Fitzgeralds Woodlands Hotel and Spa, to create a variety of remarkable floral installations, inspired by the natural and organic surroundings of the Hotels Limerick location in Ireland.
From the beginning, it was key that we ensured every floral installation was in keeping with the hotel's theme in terms of colour and style of the designs. It was also important to this client that everything should be sustainable and organic which perfectly aligned with our values of only using ethically sourced, sustainable materials. 
We Can Help With Your Event
If you're planning a spectacular event and would like to find out more about how we partner with clients to create large scale, multi-day events like this, please fill out the enquiry form below to organise a consultation with our team.