Seeking an experienced event florist to create an Instagramable, immersive photo experience with sustainable blooms, we partnered with luxury fashion and lifestyle magazine Vogue to transform their space for their 5 Days of Beauty event.
Our florists drew a lot of inspiration from rose and rouge shades, reminiscent of beauty products when creating every bespoke design. It was important that every installation would be striking while also in-keeping with Vogue's brand.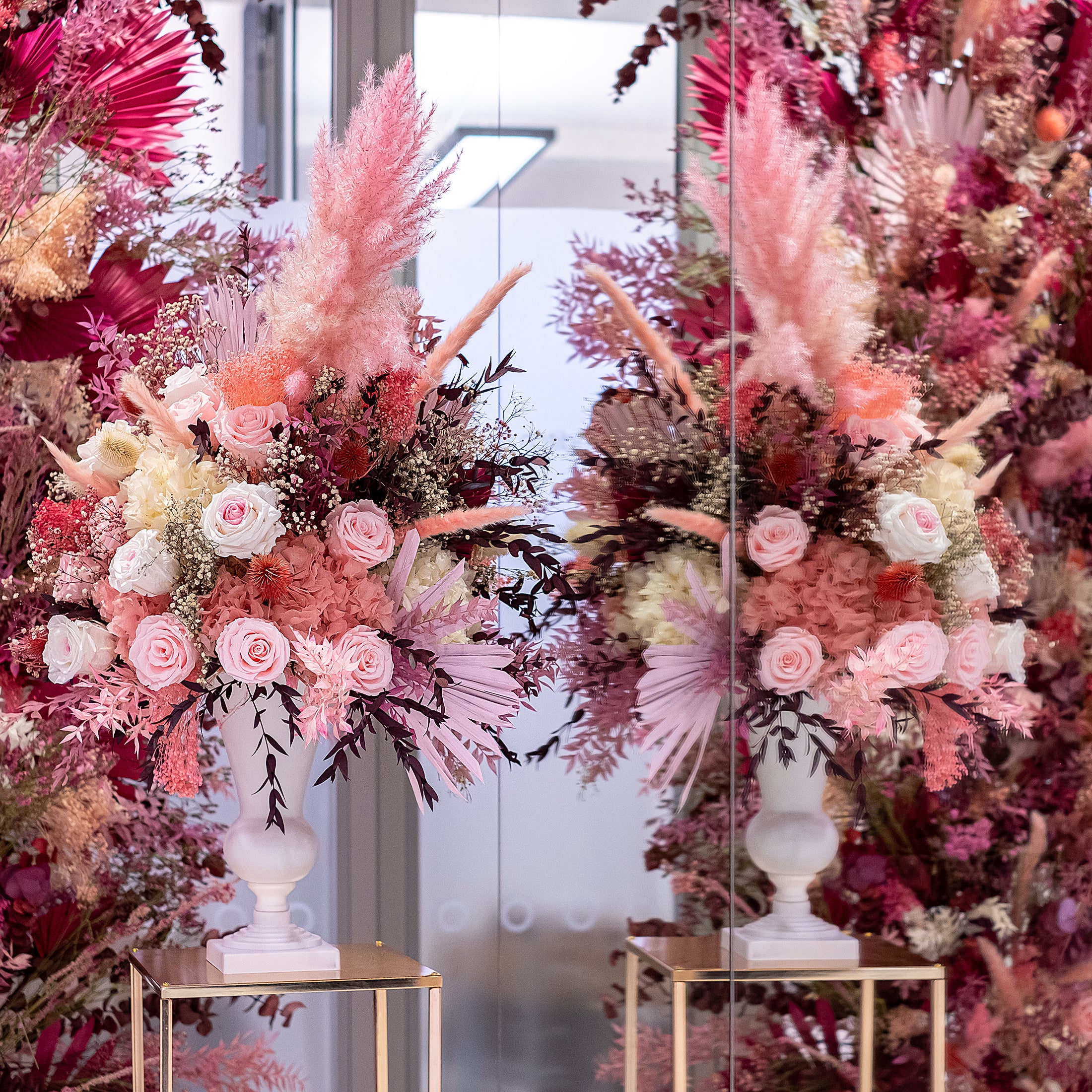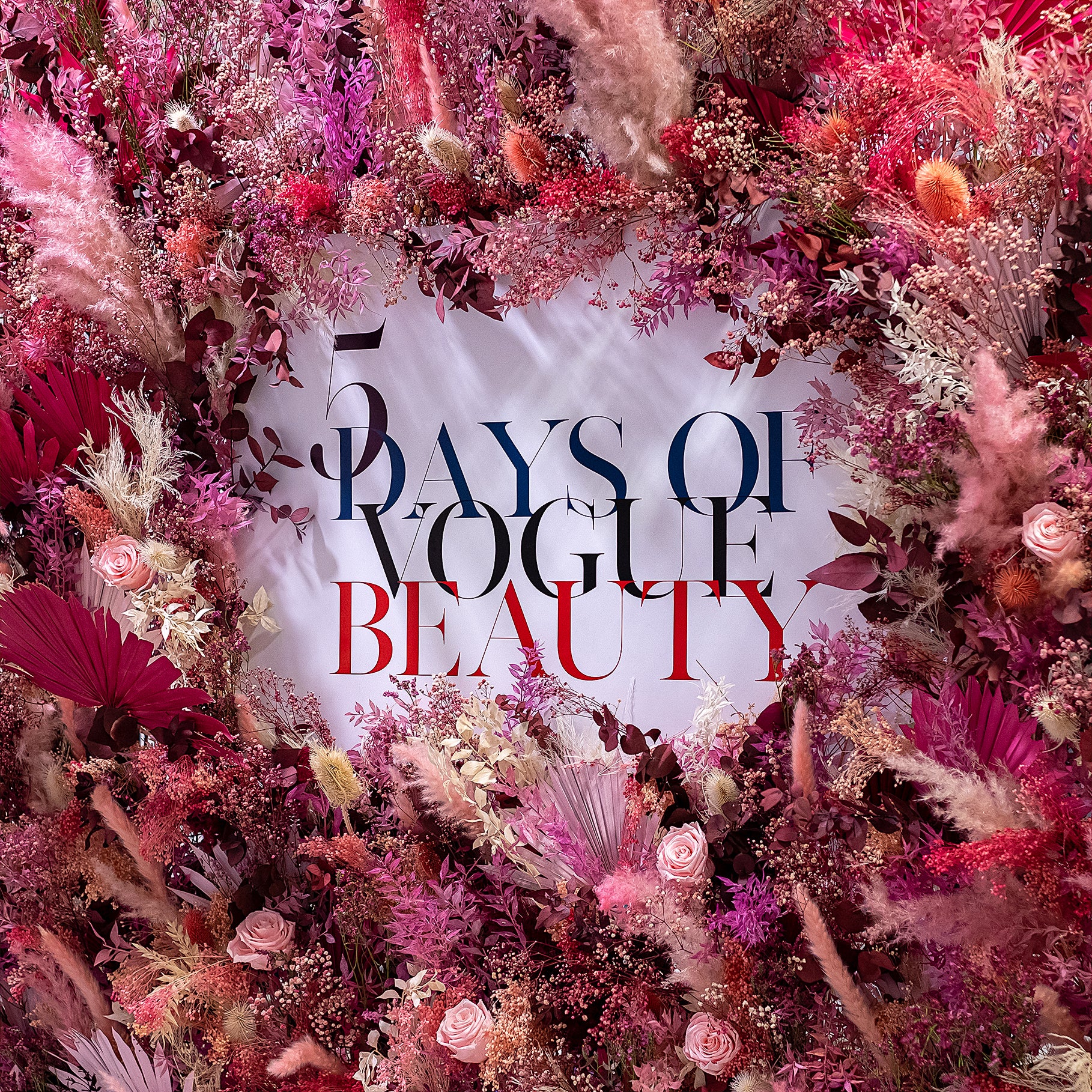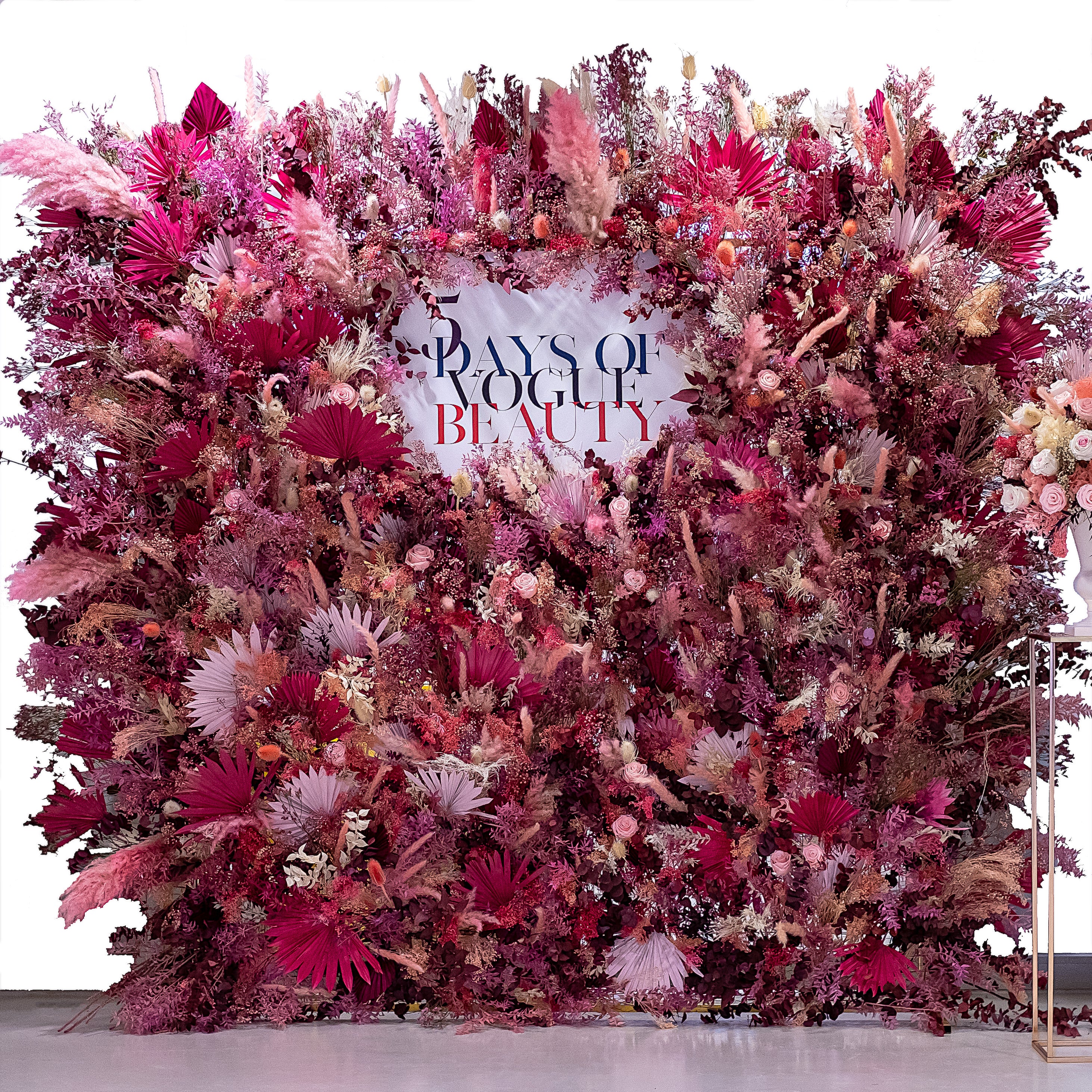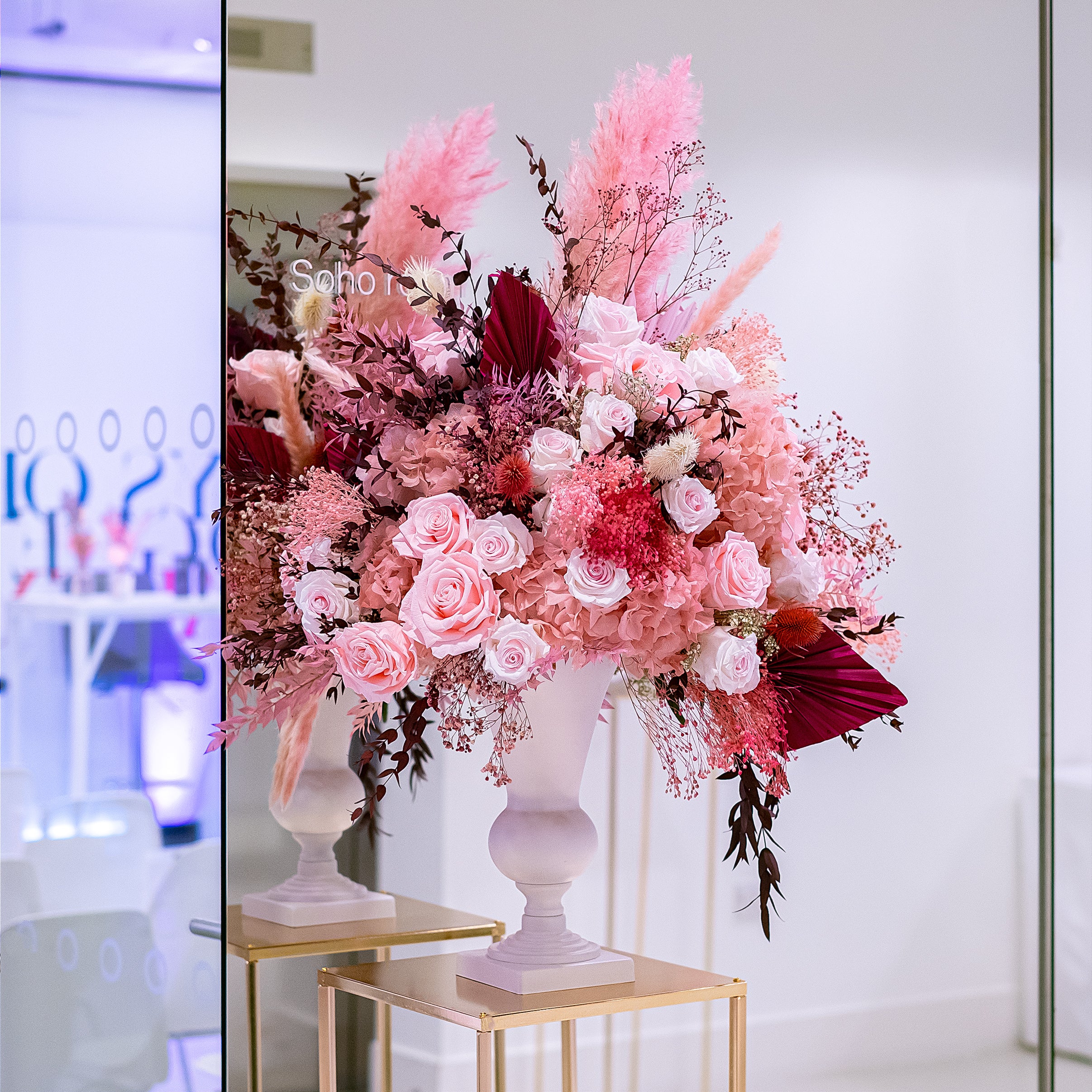 We Can Help With Your Event
Whether you're thinking about refreshing your space or have an exciting event coming up, we partner with clients for every type of event. Please fill out the enquiry form below or contact us via phone0204 525 6518 or WhatsApp07566744737 to organise a consultation with a member of our team.