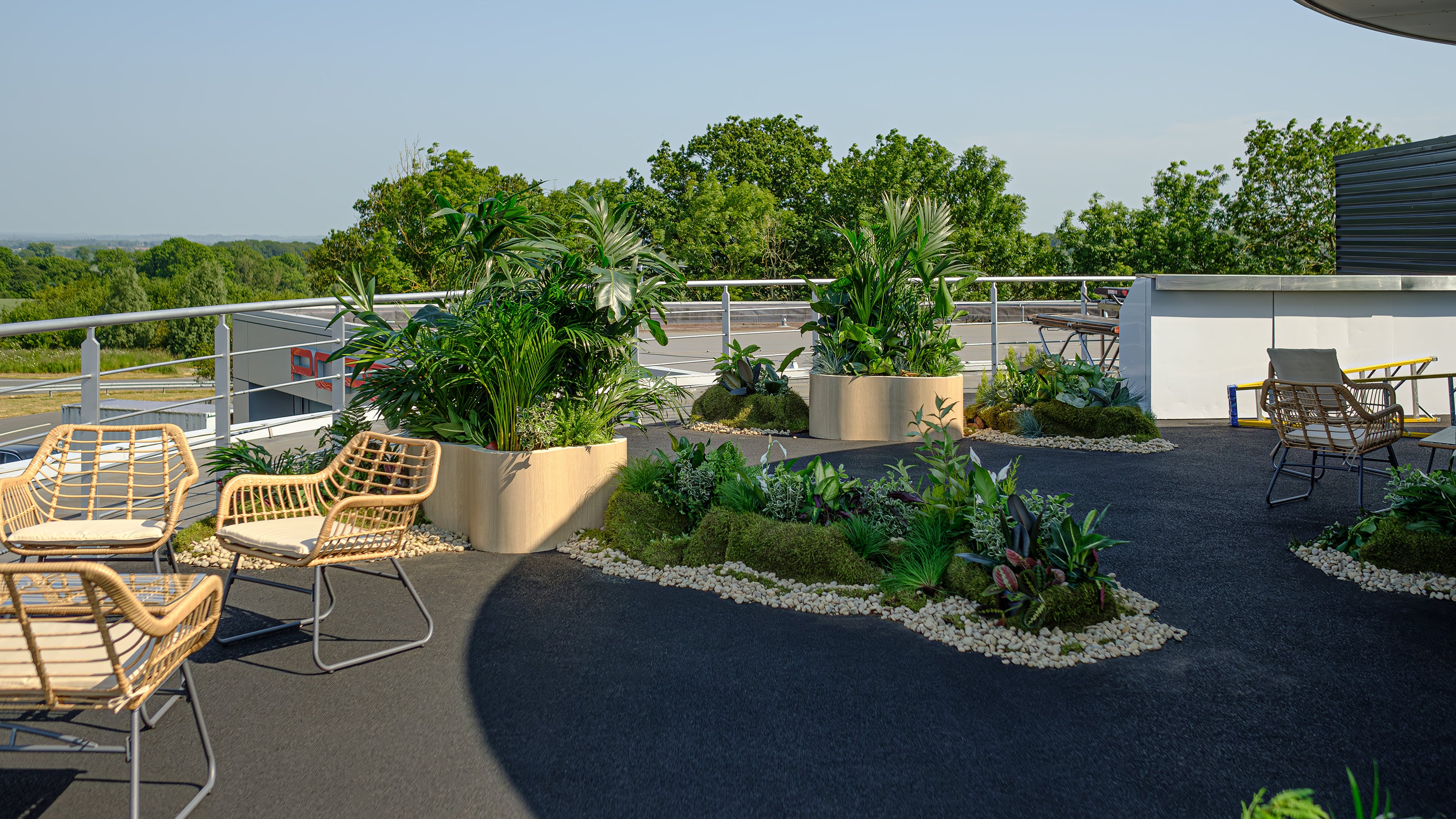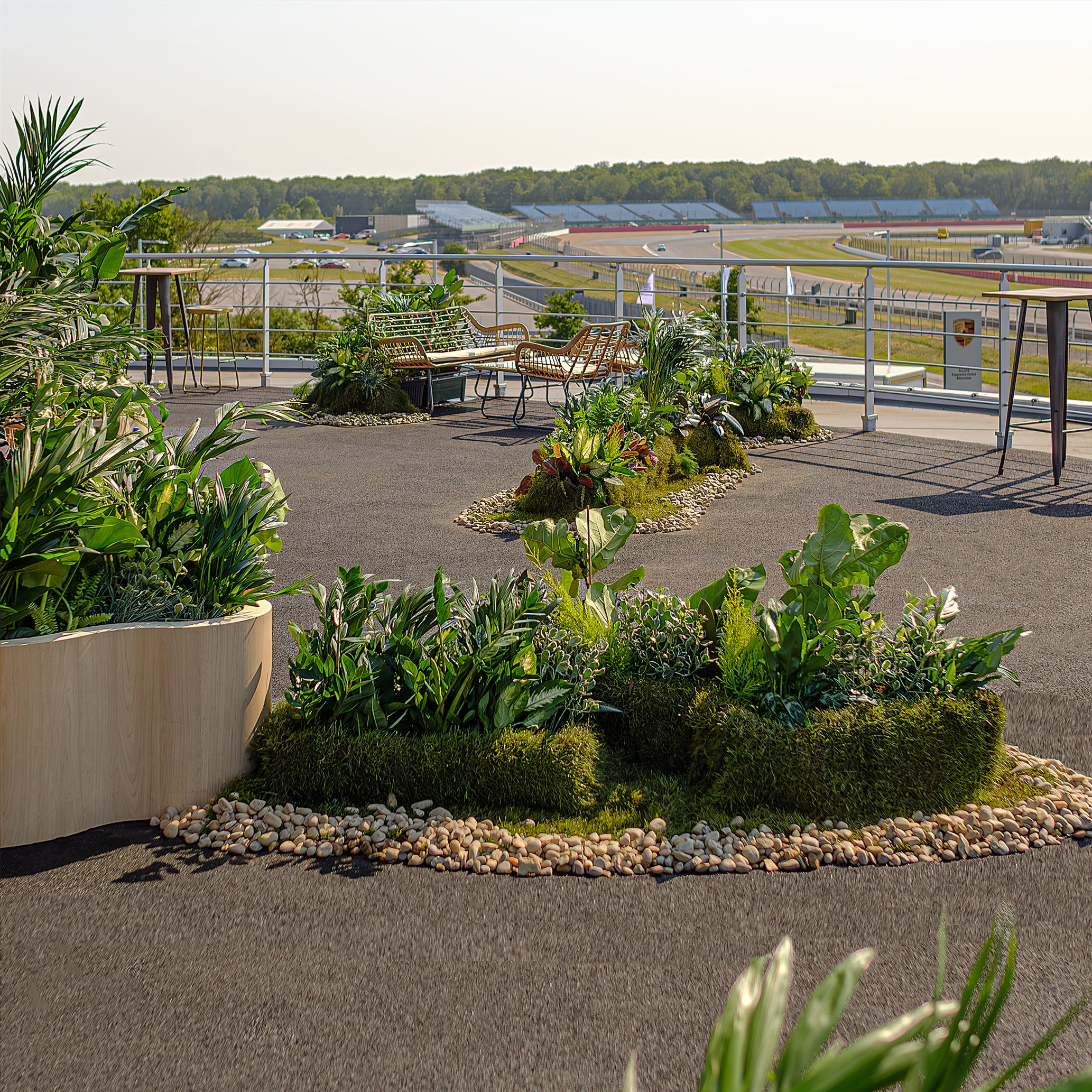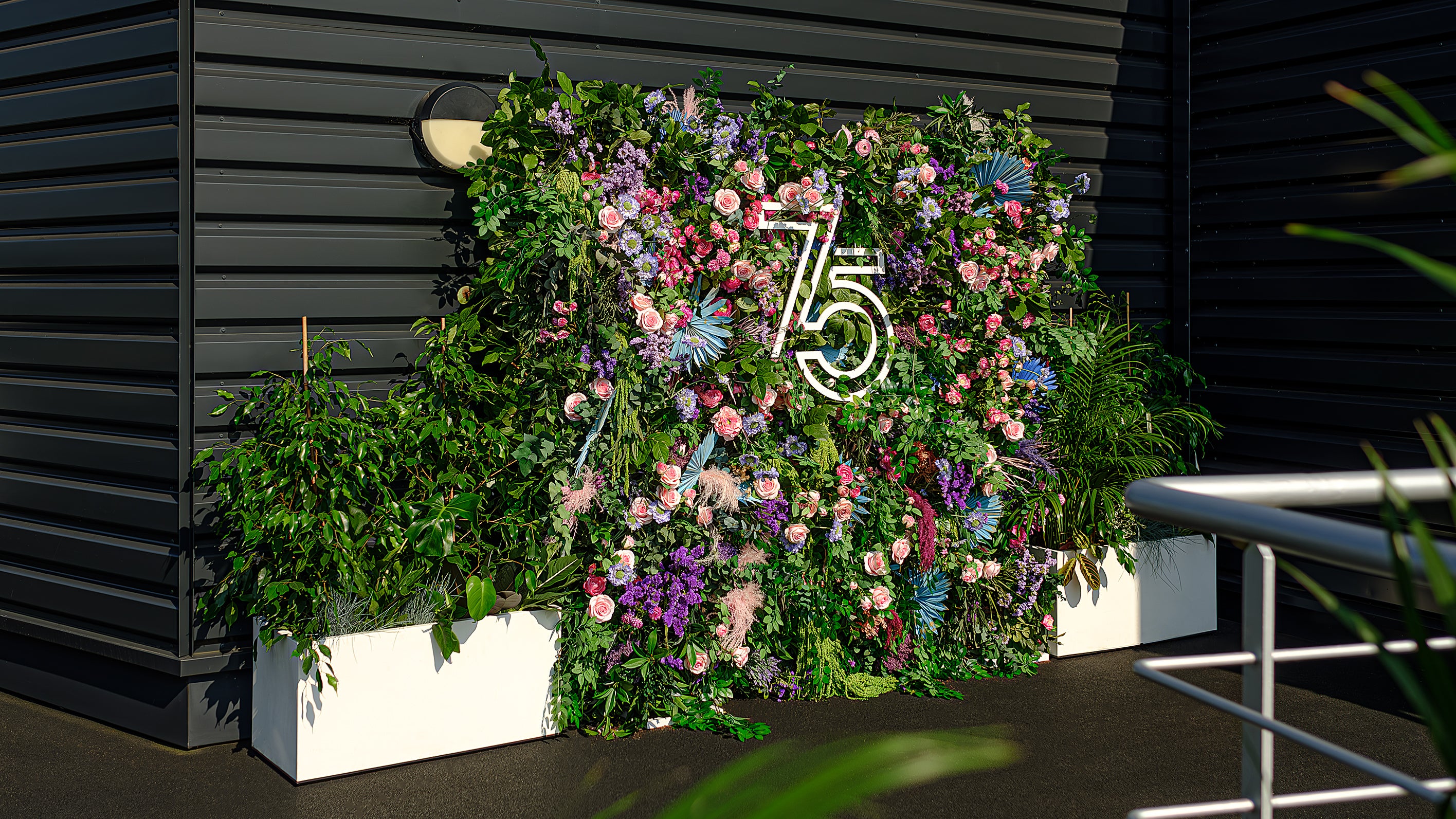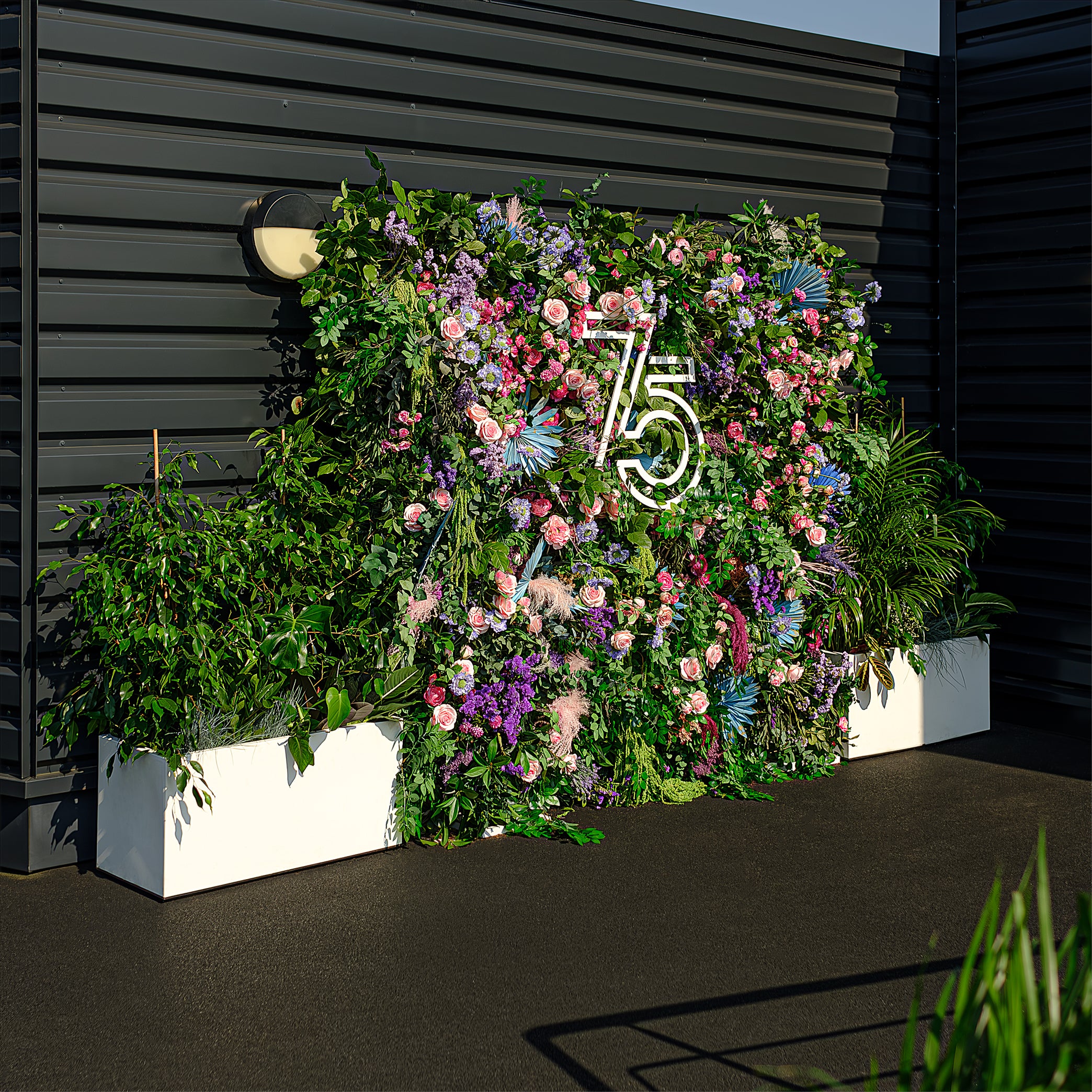 We successfully transformed the rooftop bar at Silverstone into an elegant and immersive outdoor oasis. By using our signature wooden planters, we combined these with a variety of our exotic plants for the perfect look. Meadows using moss and a mixture of stones and pebbles were used to create an authentic wild outdoor look, while still keeping a touch of class and elegance.
Not only were we asked to breathe some new life into the outdoor rooftop space, but we were also trusted to create a special floral installation to mark this important anniversary. For this, we created a flower wall, made using mostly an assortment of foliage with a number of colourful seasonal florals, at our client's request. This flower wall proudly showcased the number 75, commemorating the countless achievements along Porsche's remarkable journey. Embracing sustainability, we utilised naturally preserved stems, ensuring an eco-conscious touch that resonates with Porsche's commitment to a greener future.
This special event meant several of Porsche's invited guests were able to get together and enjoy this important occasion. They were also able to experience the outdoor rooftop garden while overlooking the race car track below for an immersive and luxurious experience.
Porsche's community was brought together for an unforgettable and immersive experience at Silverstone Racetrack. Fans and owners across the country came together to celebrate 75 years of Porsche - a huge milestone, and certainly an occasion worthy of celebration. We enjoyed every moment of this installation and it was great to see our designs come to life.
Whether you're thinking about refreshing your space or have an exciting event coming up, we partner with clients for every type of event. Please fill out the enquiry form below or contact us via phone 0204 525 6518 or WhatsApp 07566744737 to organise a consultation with a member of our team.