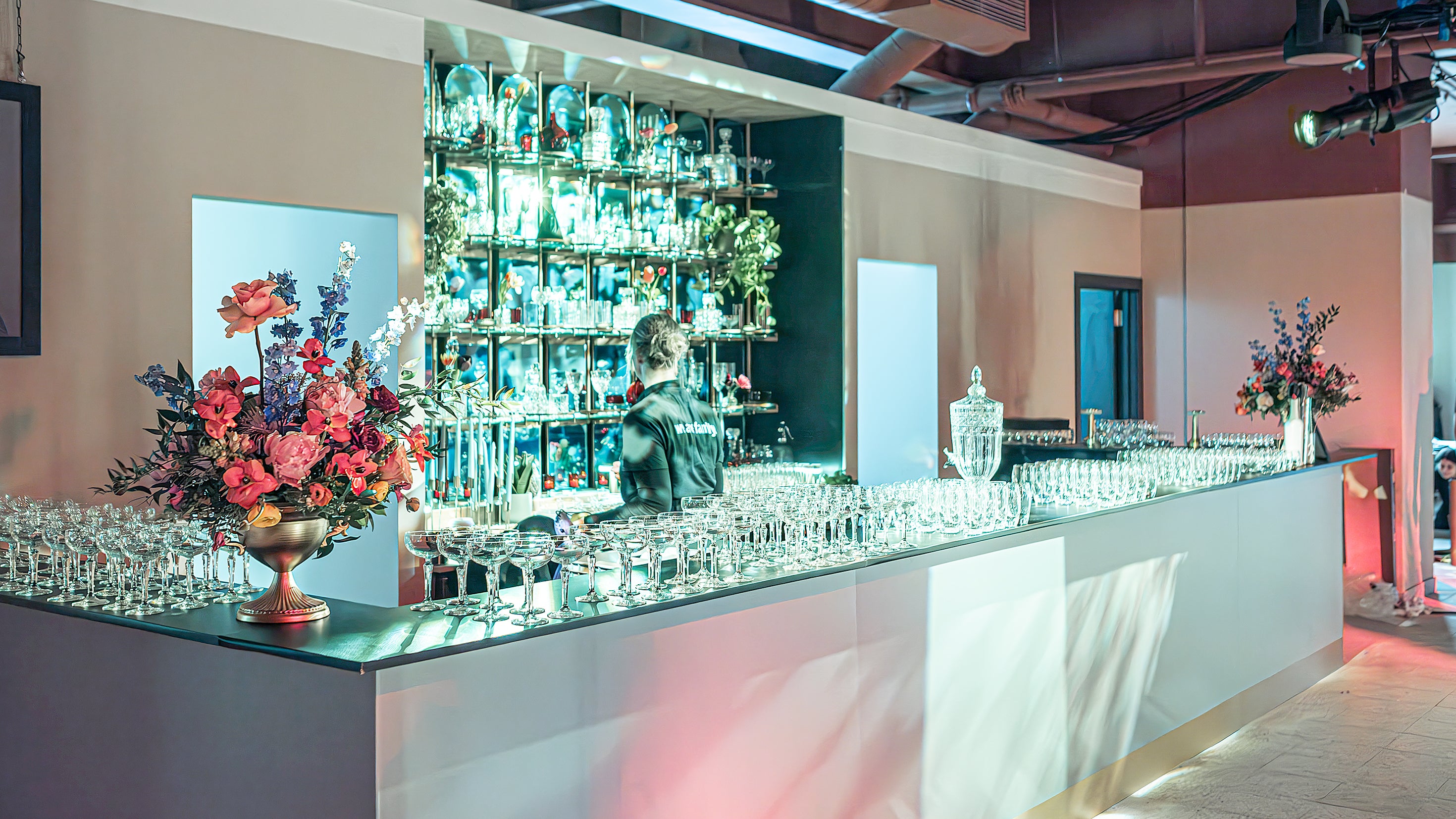 Drawing inspiration from Netflix's iconic colour palette, we curated a mix of stunning bouquets, strategically placed to captivate and immerse guests in a world of beauty and intrigue across the event.

We were particular to use a variety of textures in our arrangements that brought about a fresh, vibrant feel, that perfectly complemented the surrounding décor. Every elegant vase arrangement provided an exquisite touch of floral opulence, adding a touch of luxury to the event.
In honour of the launch and renewal of a selection of their shows, Netflix hosted an event that brought a diverse, creative crowd to Battersea Power Station. Our partnership with them allowed us to bring some beautiful, floral arrangements to their event.
We Can Help With Your Event
If you're planning a spectacular event and would like to find out more about how we partner with clients to create large scale, multi-day events like this, please fill out the enquiry form below to organise a consultation with our team.