Our florists skilfully brought ten pergolas to life using a range of green foliage to create a very natural look with the addition of infinity roses for bursts of colour. Apples were also worked carefully into the installation creating a striking, natural floral design that is also on brand with Orchard Thieves.
Choosing well known event location Flat Iron Square to launch their cider party, Heineken's Cider brand Orchard Thieves also decided they wanted to partner with an experienced event florist to bring some vibrant florals to their event. As their chosen event florist, we partnered with them to add some sustainable flowers to their apple inspired event décor.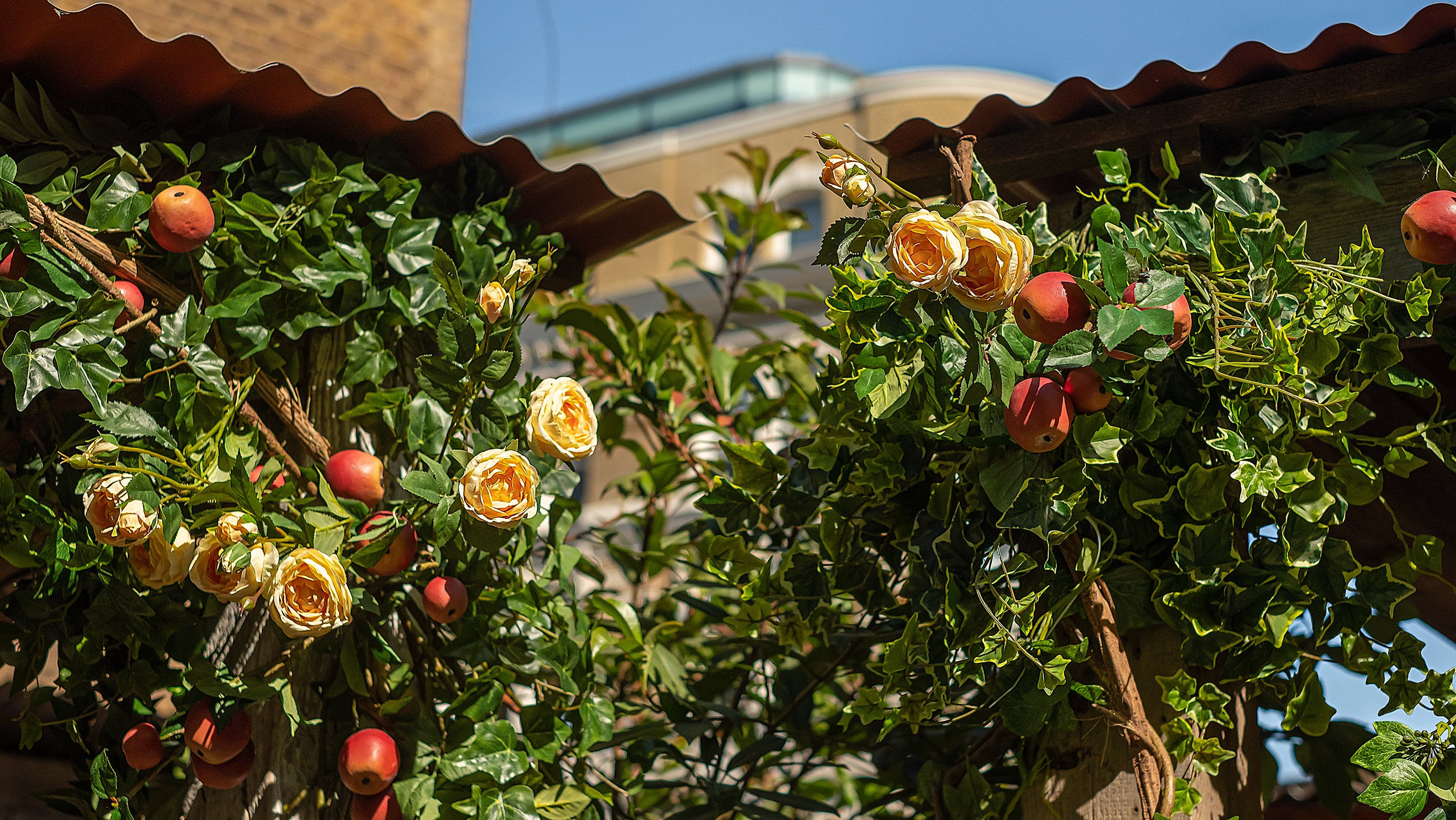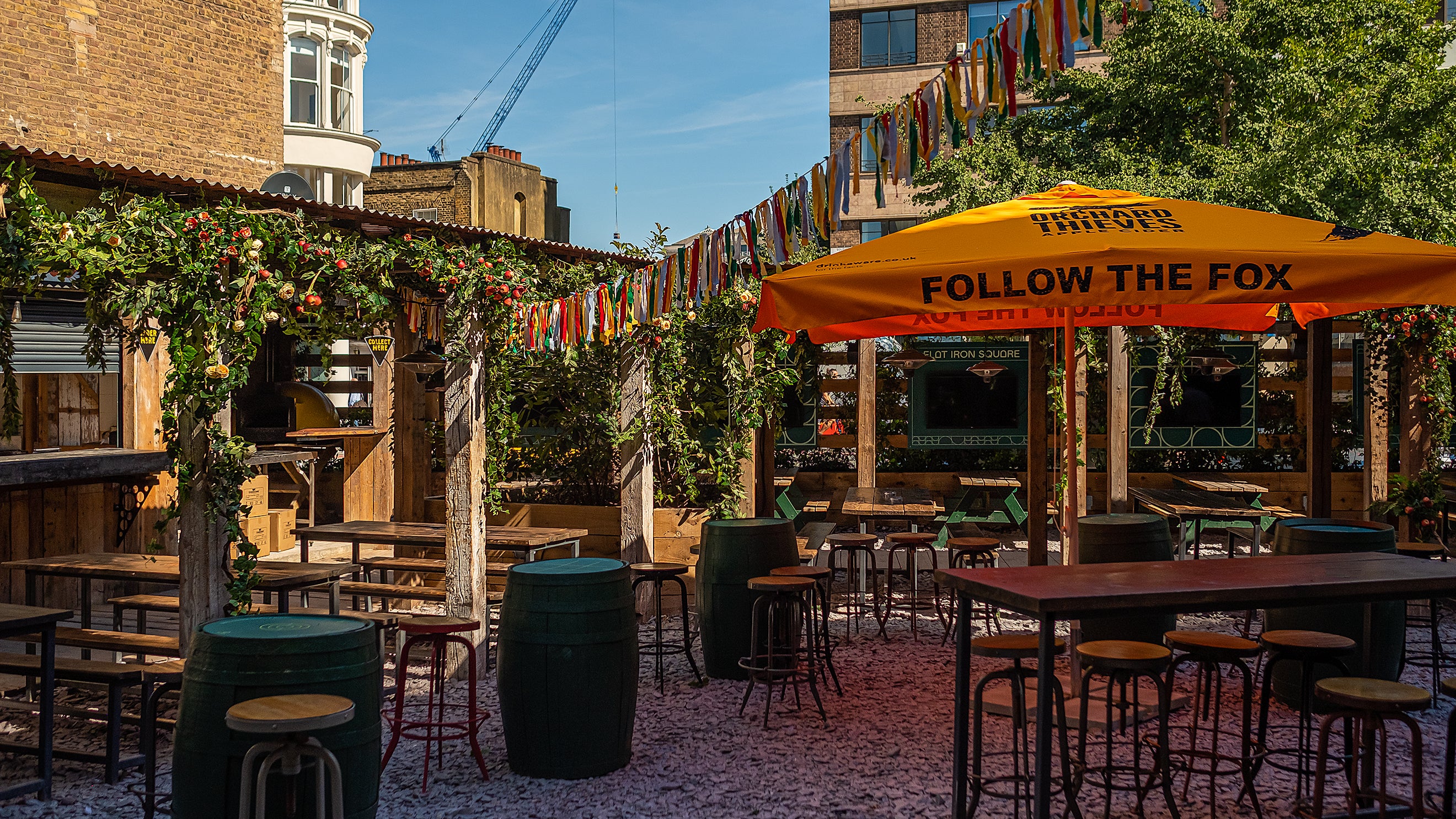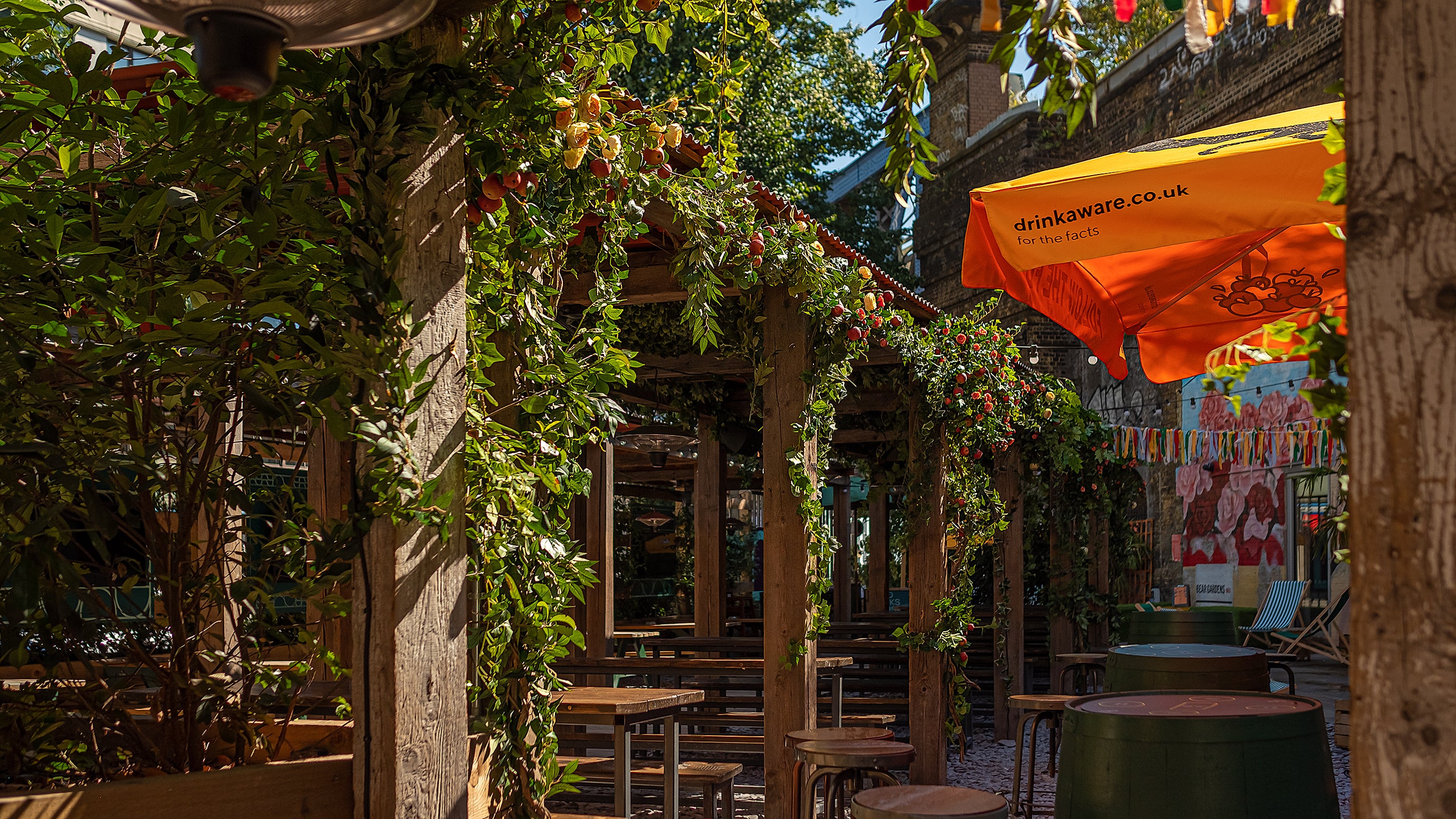 We Can Help With Your Event
If you're planning a spectacular event and would like to find out more about how we partner with clients to create large scale, multi-day events like this, please fill out the enquiry form below to organise a consultation with our team.