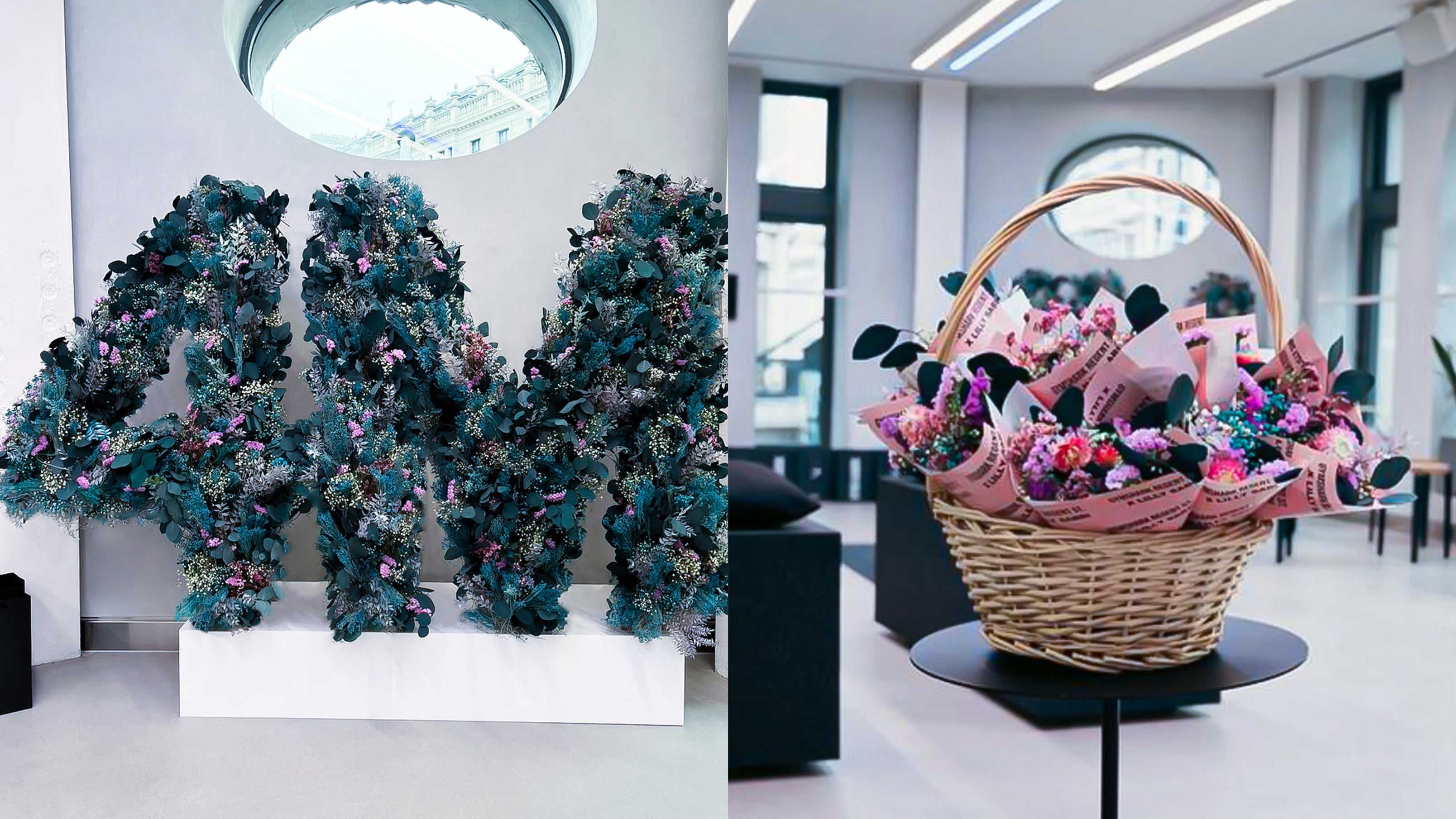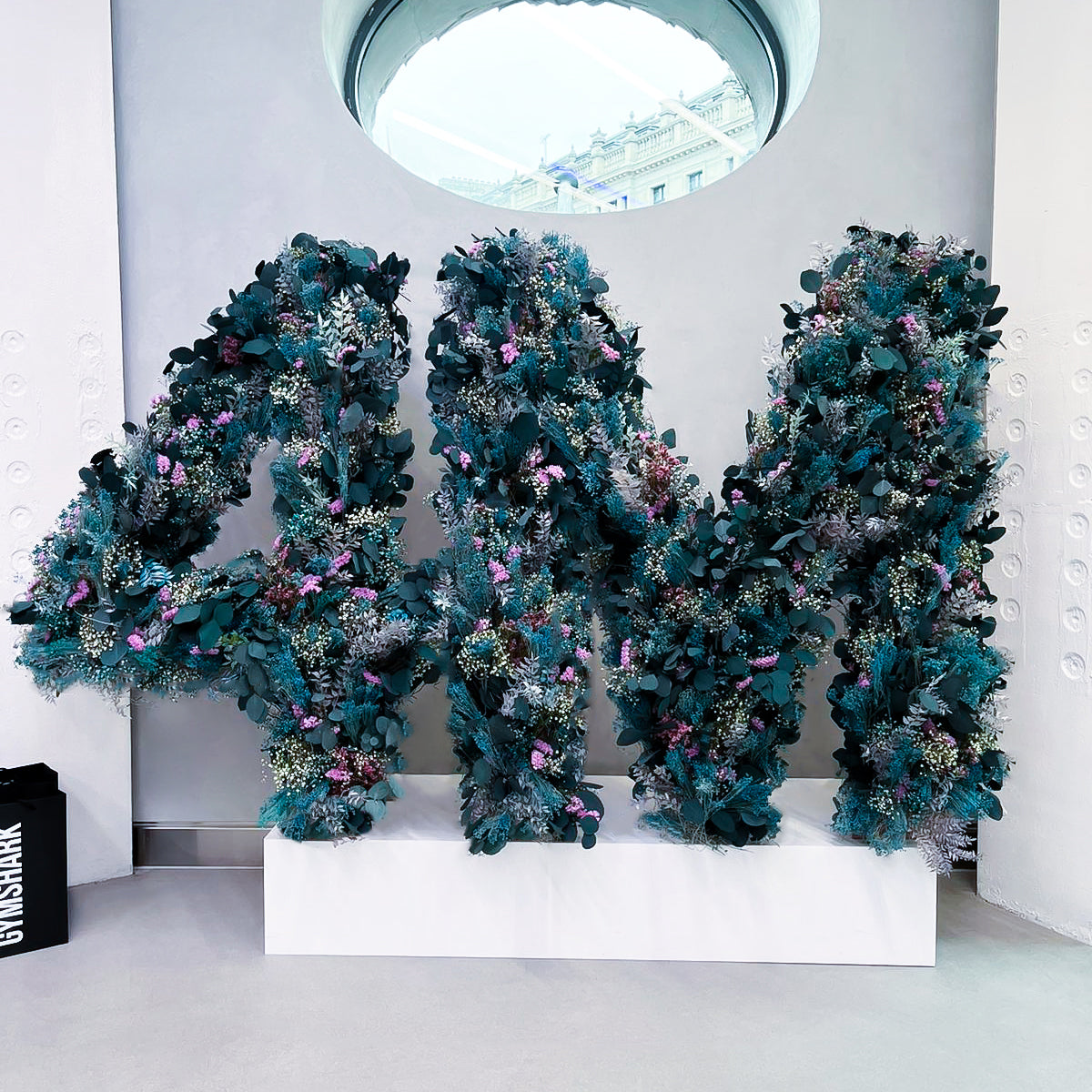 This special event, taking place at newly opened Gymshark flagship store in Regent street, followed a carefully selected colour scheme which included tones such as teal, lavender and rose gold to achieve the perfect look.

Not only was this gorgeous flower stand achieved by our experienced florists, they were also able to create beautifully hand crafted dried flower bouquets for Lilly's invited guests to take home and preserve the memory for years to come!
To celebrate fitness mogul Lilly Sabri's outstanding 4 million subscribers, we were asked to create a bespoke flower stand which outlined her most recent achievement by creating an installation which was stunning and entirely sustainable at the same time. 
We Can Help With Your Event
If you're planning a spectacular event and would like to find out more about how we partner with clients to create large scale, multi-day events like this, please fill out the enquiry form below to organise a consultation with our team.