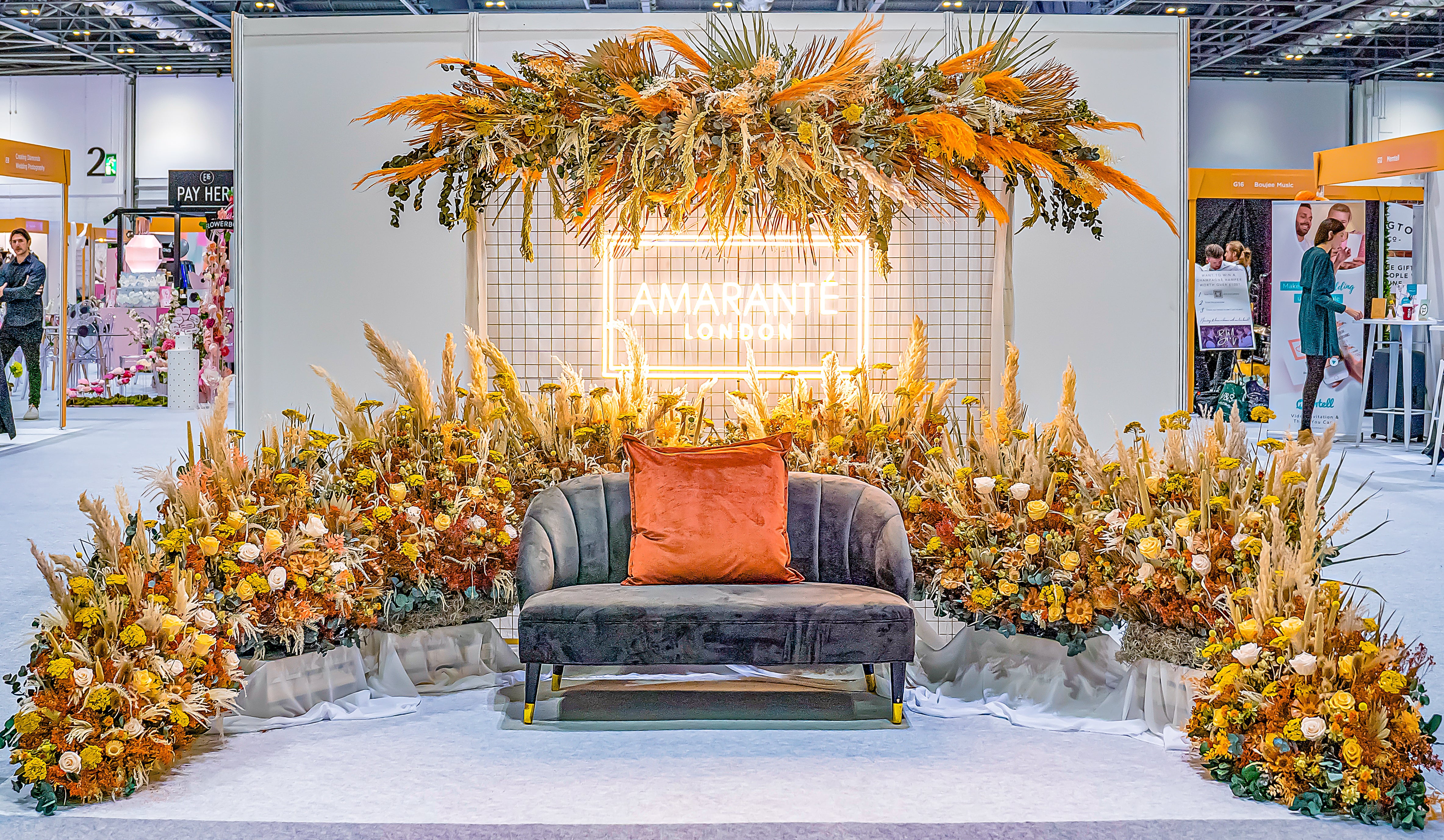 We were commissioned to headline the National Wedding Show as their Leading Floral Partner and asked to create an exhibition full of autumnal shades with hints of green, transforming a simple colour scheme into a breath-taking floral exhibition.
Inviting messing planners, prospective brides, and grooms, along with many others, to an interactive event that showcases brands who participate in everything wedding related.
We Can Help With Your Event
If you're planning a spectacular event and would like to find out more about how we partner with clients to create large scale, multi-day events like this, please fill out the enquiry form below to organise a consultation with our team.