International Women's Day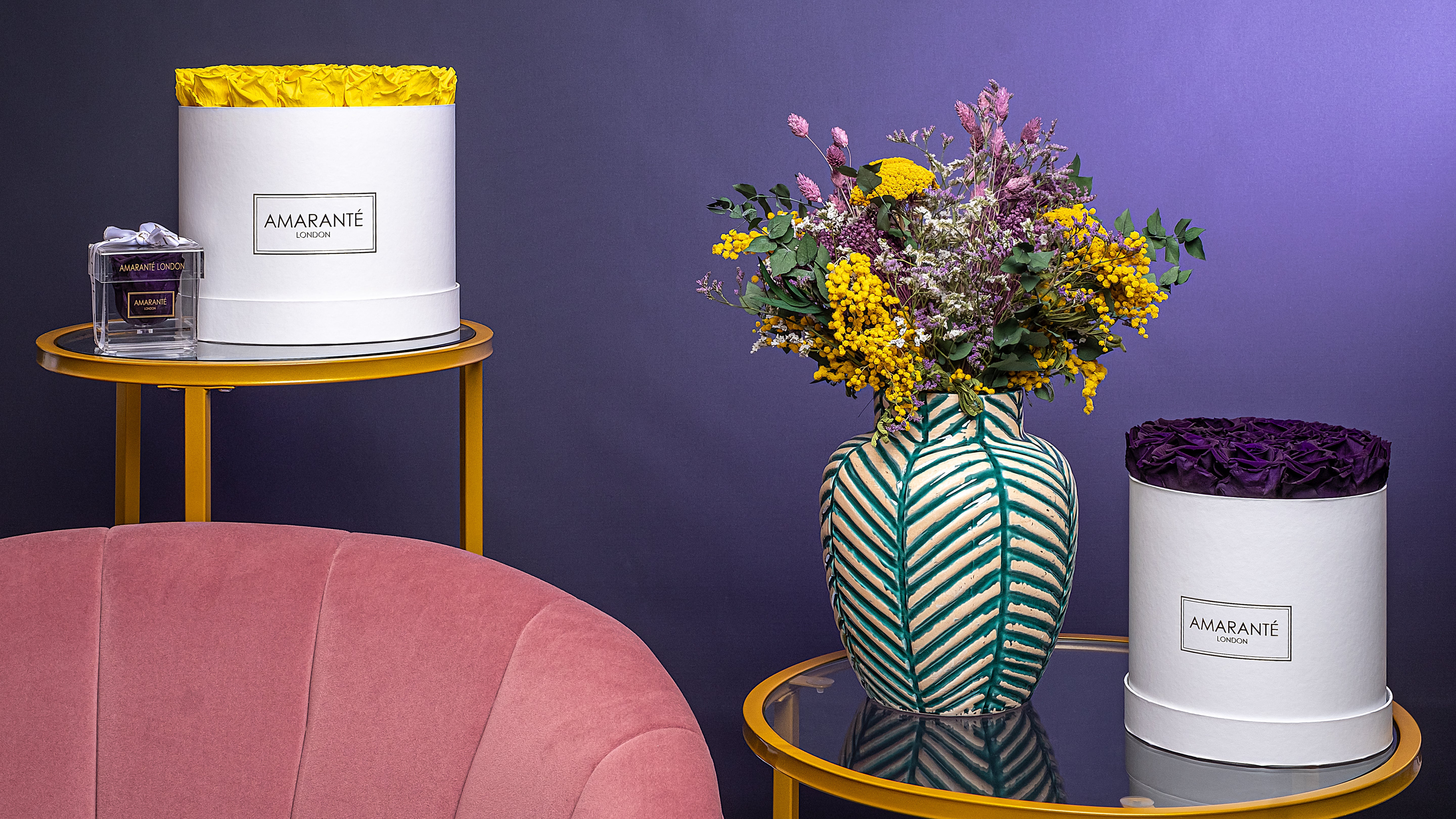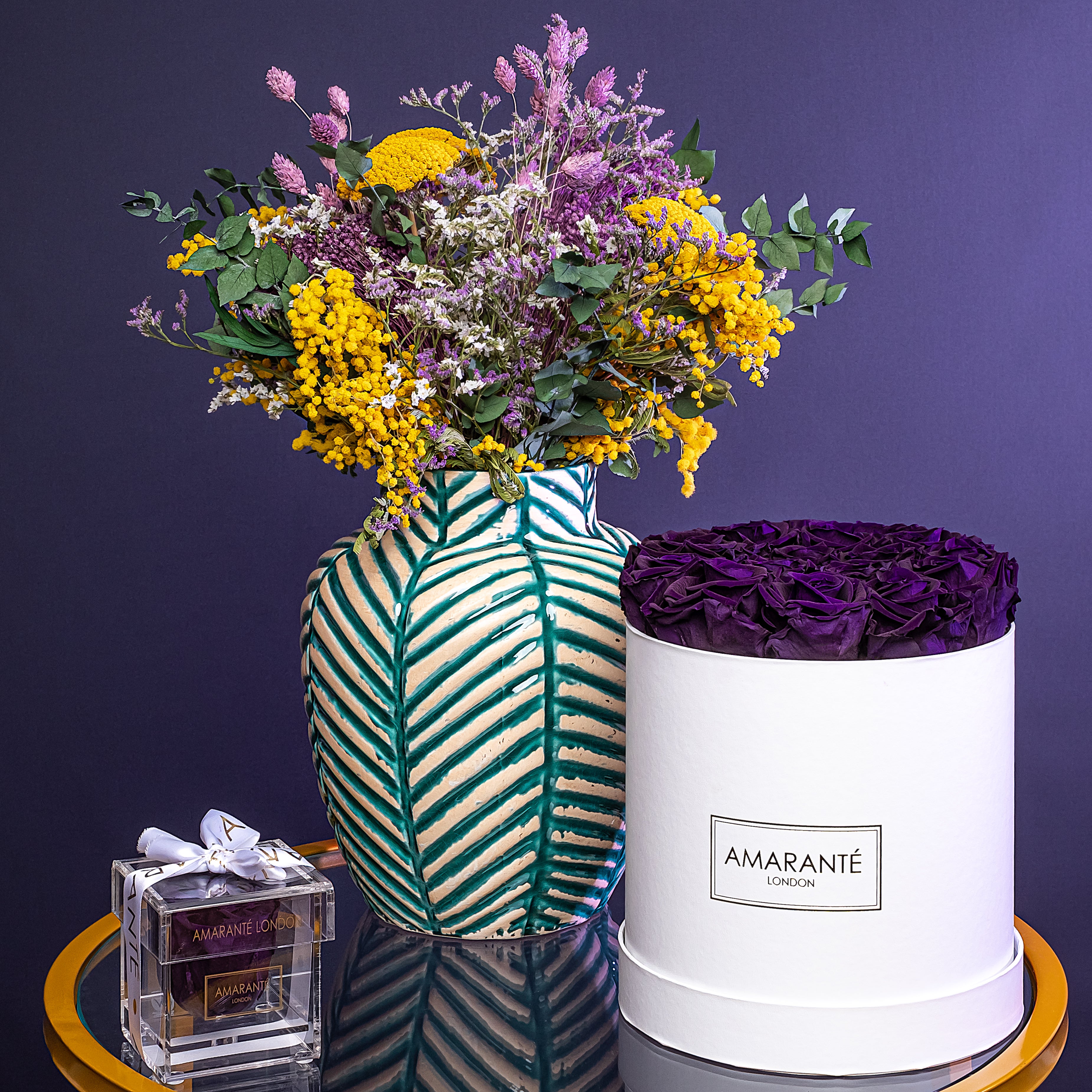 The Floral History
Historically, there has always been a strong association between flowers and International Women's Day. On 8th March 1946, the Mimosa flower was chosen as a symbol of strength, sensibility and sensivitiy by a group of feminists in Italy and has since been recognised as the flower of women's strength. 
Popular Dried Flower Bouquets
Flowers are personal, which is why we create unique designs perfect for any occasion and floral-lover. If you know your loved ones favourite shades are pastels, our Field Day bouquet is the best option you can find. This arrangement is teaming with French Lavender, Lilac Limonium and Infinity Roses. With deeper hints of purple in there, this is another classic choice that brings tranquillity all year round.
Celebrate with a Rose
Roses are another popular choice for an International Women's Day gift, particularly purple roses. Purple represents justice and dignity and a purple rose also says honour. These virtues are all closely connected and can all be expressed with a beautiful rose box. 
These illustrious and long-lasting roses are available in 14 striking shades. Many also opt for pink as a nod to femininity and display of admiration. Other favoured shades are green and white. 
Infinity Rose gifts are available from a single pristine rose to a super deluxe box of 100 roses. Whichever you choose, you will be sending a positive message to the extraordinary woman in your life on this day of celebration. 
Beautifully Packaged Preserved Flowers & Infinity Roses
Our florists are the most trusted in the UK in terms of the quality and shipping. We source every stem and rose directly from our Fairtrade B-Corp farms, ensuring the high quality and premium prices for our farmers and their communities. Every arrangement is hand made to order, certifying the utmost detail goes into every order.
To kickstart this years International Women's Day celebration, give every women in your life an unboxing experience they will never forget. Given how these flowers also last for years, your gift will be displayed and cherished for many years to come.