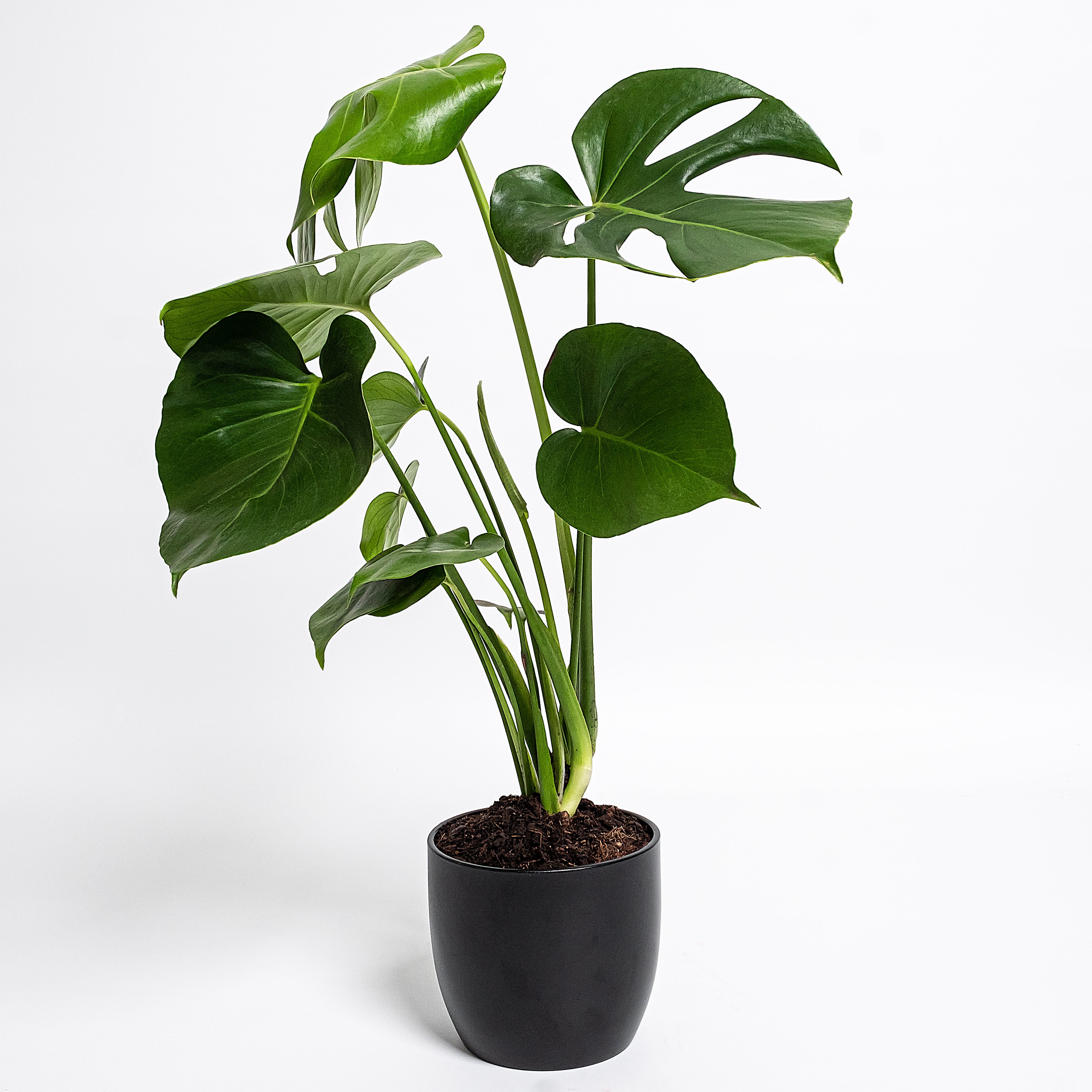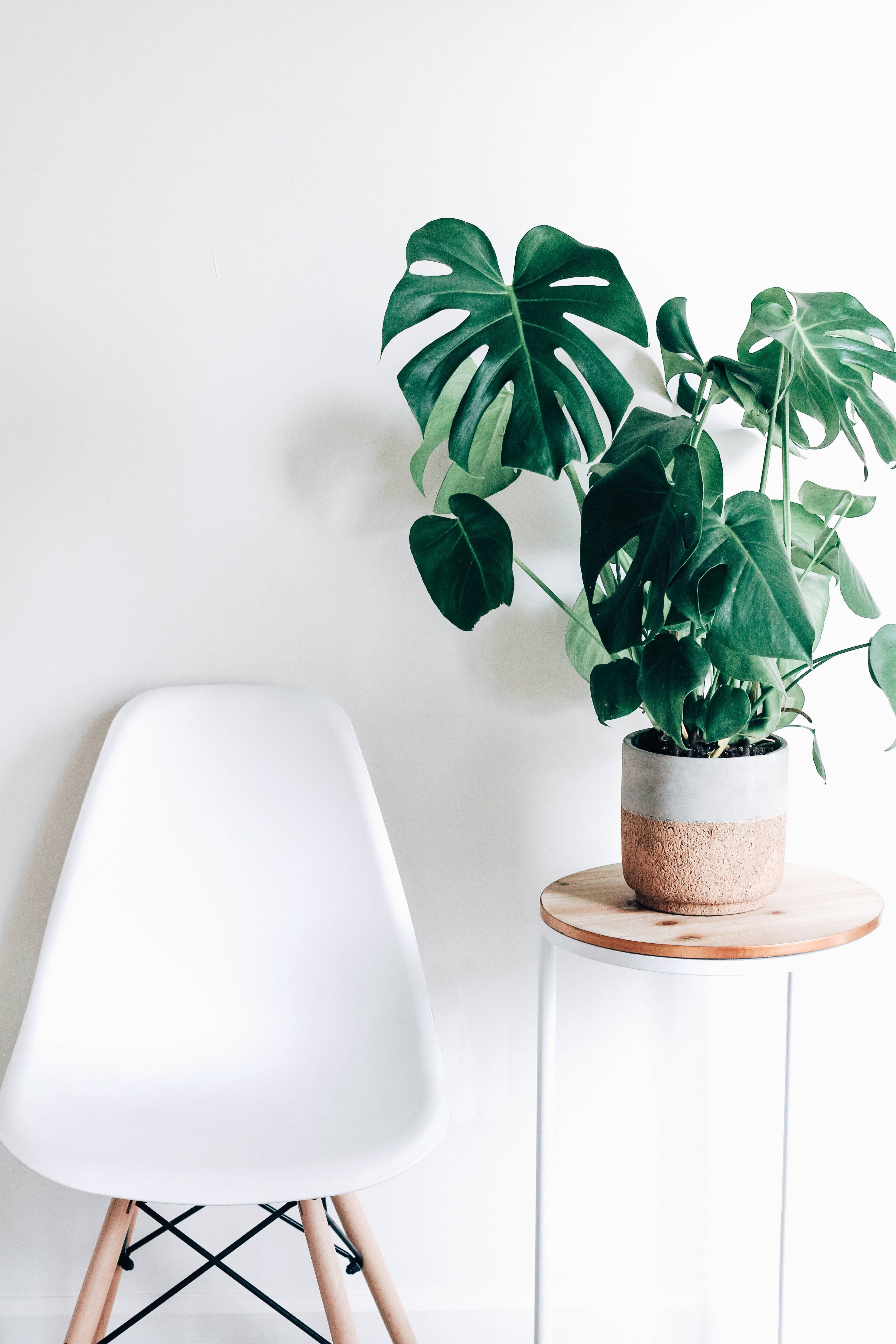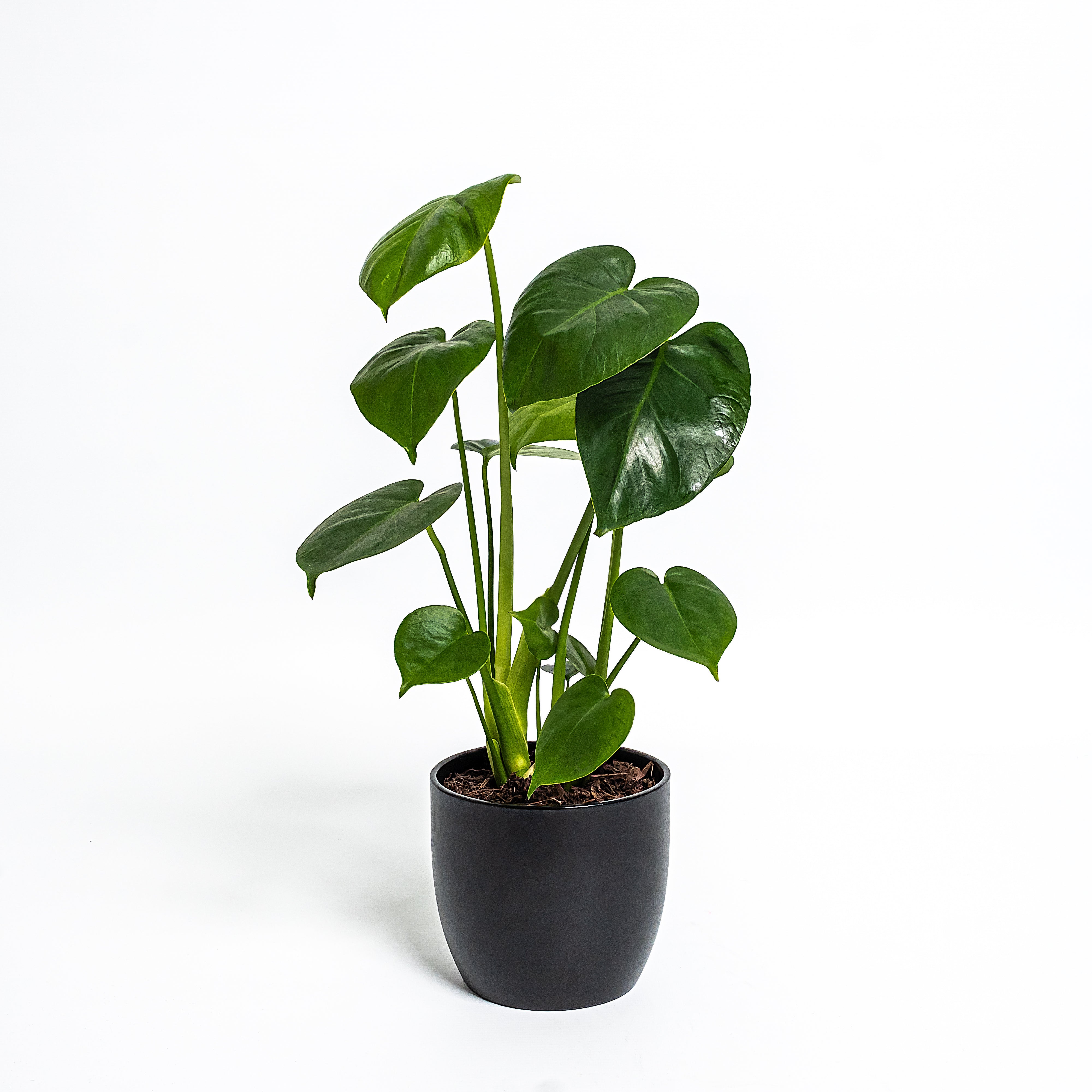 Same day delivery available, select this option at checkout for flowers delivered the same day
Every Monstera Plant is available at 4ft-5ft (121cm-152cm), 3ft-4ft (91cm-121cm), and 2ft (60cm) tall and are completely real, not faux. They can be potted in either white or black pots and don't require maintenance as we will send them off to you already watered.
The cost of the hire is for a maximum of 7 days. If you would like to hire it for a longer period of time, please get in touch with our team by phone 02045256518 or WhatsApp 07566744737.
A Perennial Vine for Hire for All Events

The Monstera plant is a unique and rare species of plant native to the tropical rainforests of Central and South America. It is a member of the family Araceae and is closely related to the Monstera deliciosa, otherwise known as the Swiss cheese plant. The Monstera plant is a large, evergreen, perennial vine that can grow up to 30 feet in length. Its leaves are large, heart-shaped, and deeply lobed, with a leathery texture.
Delivery In and Outside of London
We deliver both in and outside of London. Please note that all deliveries take place within 9-5 office hours. Any deliveries outside of this time, please contact get in touch. All deliveries inside London are £45. For any deliveries outside of London, please get in touch.
London Delivery | £45
Outside London Delivery | Please get in contact

Once you place your order someone will be in touch, please make sure you leave a valid phone number.