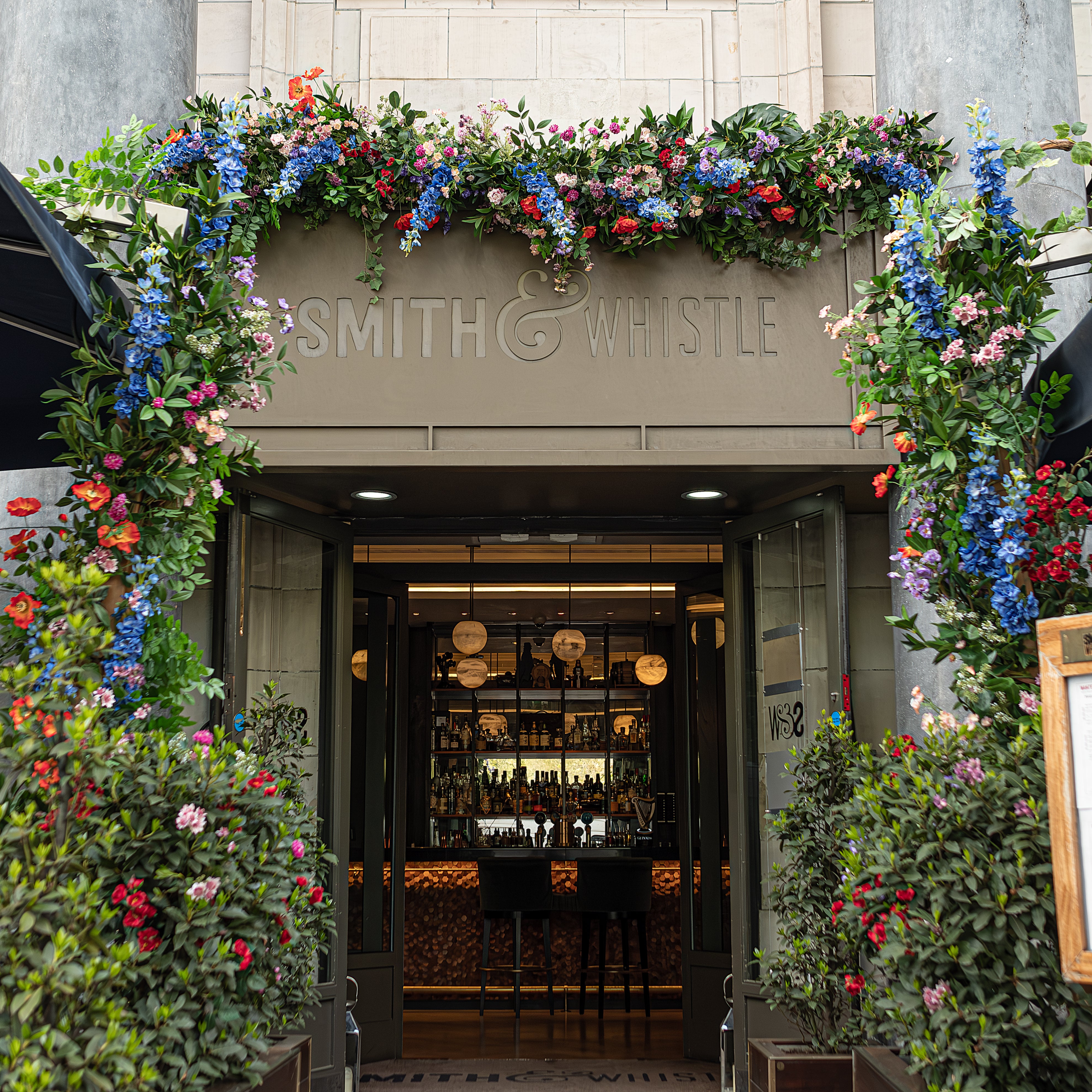 Orange, blue, and purple blooms took centre stage in the form of a floral arch, branded planters, and several small arrangements carefully arranged within empty gin bottles, each design creating a visually striking and harmonious display. These vibrant hues evoke a sense of freshness and vitality, perfectly capturing the essence of summer.
The result of this installation is a truly mesmerising space that exudes charm, elegance, and a touch of botanical splendour. What makes this even more remarkable is its sustainable nature. The carefully selected flowers and foliage used in the installations were chosen for their longevity, ensuring every part of the installation will maintain its beauty throughout the entire summer season, meaning guests and visitors can enjoy the vibrant and captivating atmosphere for months on end.
As you explore the terrace, you'll be surrounded by the scents, colours, and textures of the carefully chosen blooms and foliage. It's a sensory experience that invites you to immerse yourself in the beauty of nature and enjoy the outdoors in an enchanting setting.
With the approach of the summer season, we embarked on a journey to completely transform Smith & Whistle's terrace. Inspired by the world of their gin, we brought together the colours of their best-selling gin with our gorgeous floral installations. 
We Can Help With Your Event
If you're planning a spectacular event and would like to find out more about how we partner with clients to create large scale, multi-day events like this, please fill out the enquiry form below to organise a consultation with our team.