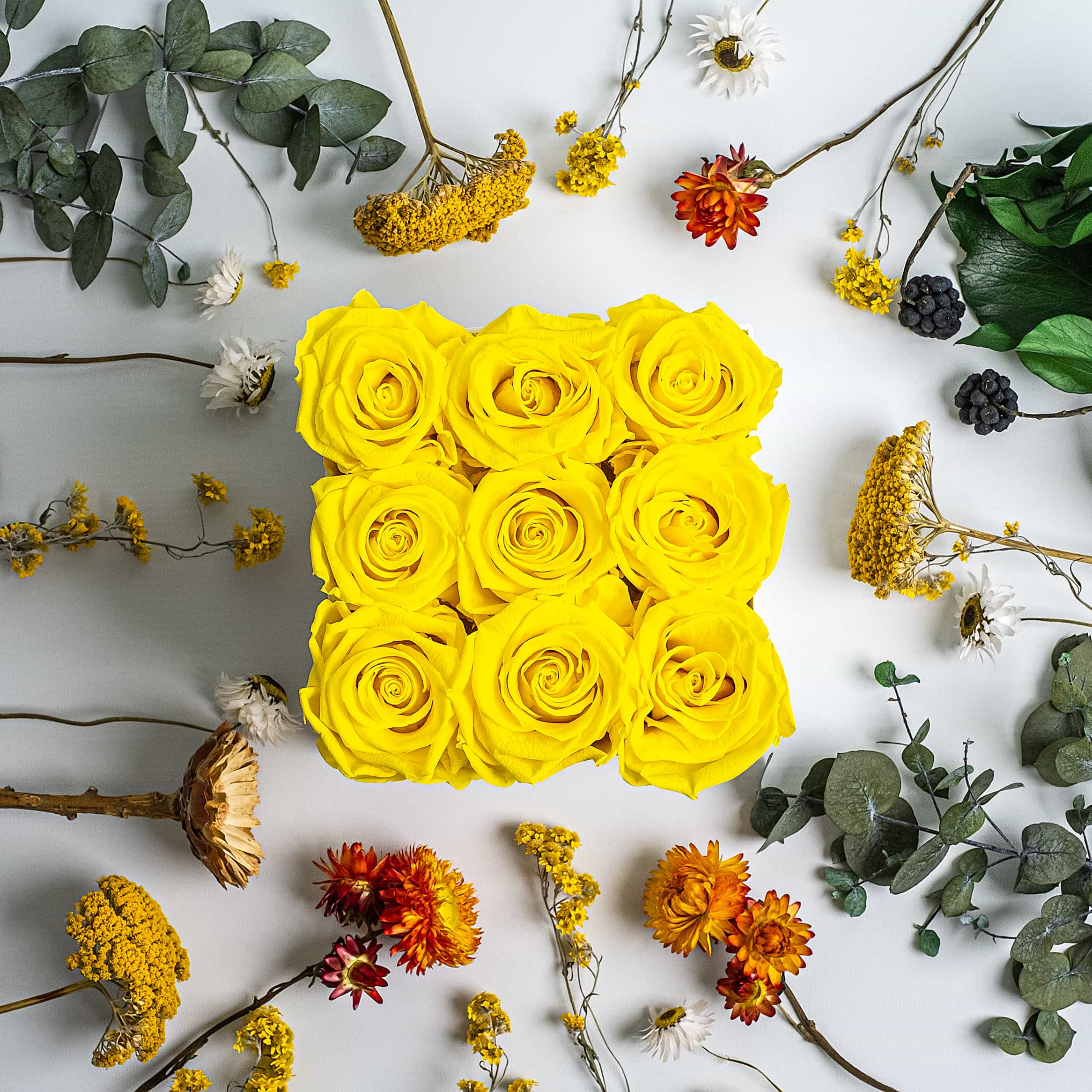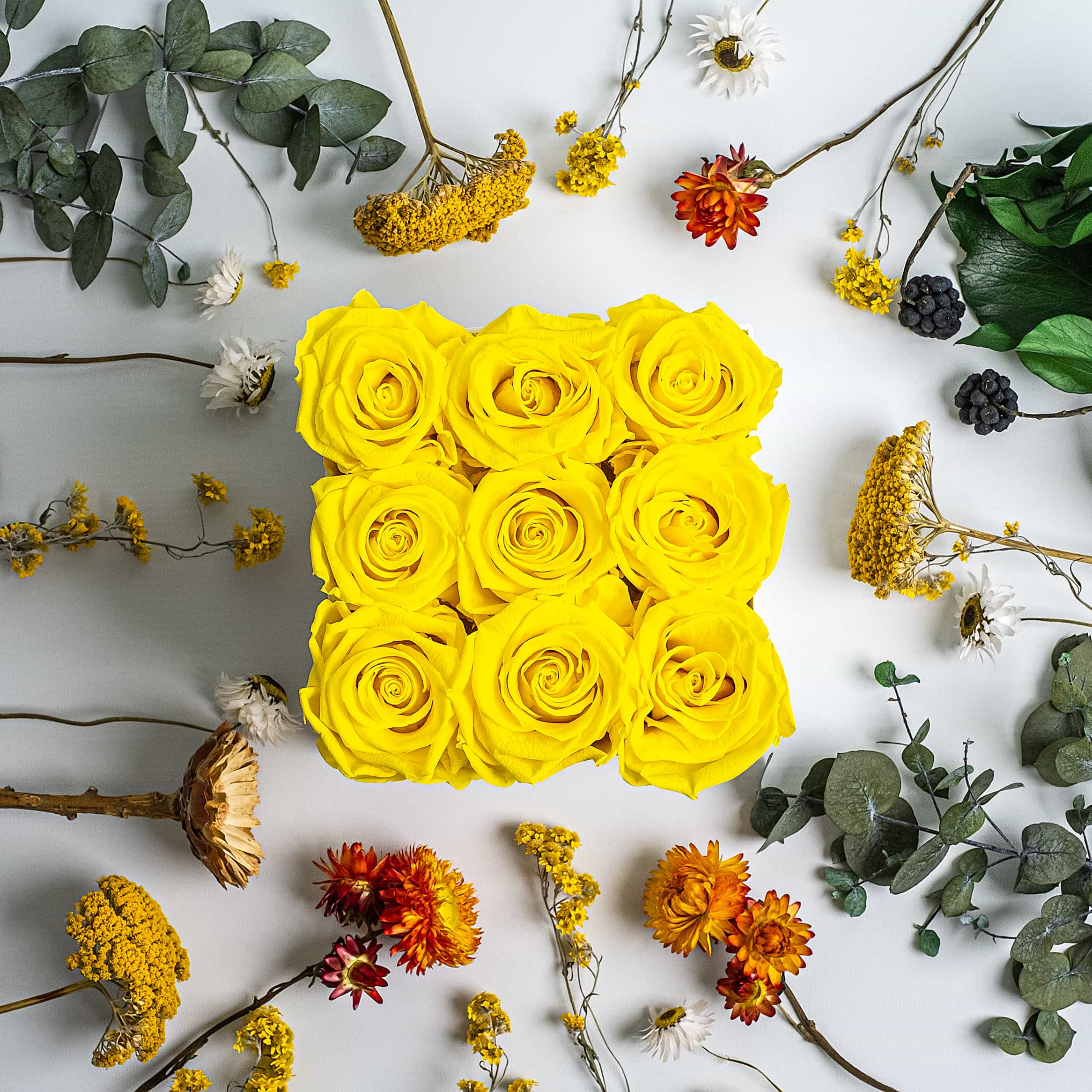 Unleash the Power of Colour
Birthdays are an occasion for joy and self-expression. We understand the significance of selecting the perfect rose box to reflect the recipient's unique personality, which is why we offer such a diverse range of rose colours. From vibrant reds symbolising love and passion to charming pastels, like lavender and peach, representing grace and admiration, our spectrum of rose colours ensures you find the perfect match for everyone you wish to celebrate.
Preserved Naturally, Loved Infinitely
Our sustainable infinity roses undergo a specific, natural preservation process that captures their beauty at their peak, allowing them to retain their fresh appearance for years to come. By harnessing eco-friendly techniques, we are proud to offer birthday roses that preserve nature's gifts without compromising their natural charm - further embracing sustainability and the preservation of our planet.
Timeless Beauty, Enduring Joy
With proper care, our infinity roses easily surpass the fleeting lifespan of traditional birthday roses. These remarkable infinity roses require no watering, and should be kept away from sunlight - making them the ideal choice for those seeking beauty without the hassle. Whether adorning a living space or brightening up an office, our infinity roses will captivate hearts and inspire awe, enhancing any environment with their ethereal allure.
Celebrate life's most cherished moments with exquisite, sustainable infinity roses. Delicate, timeless, and environmentally friendly, our birthday roses are the epitome of elegance, making them the ideal gift for a birthday celebration. With an extensive range of captivating colours and an enduring lifespan, these stunning roses will leave a lasting impression on your loved ones.