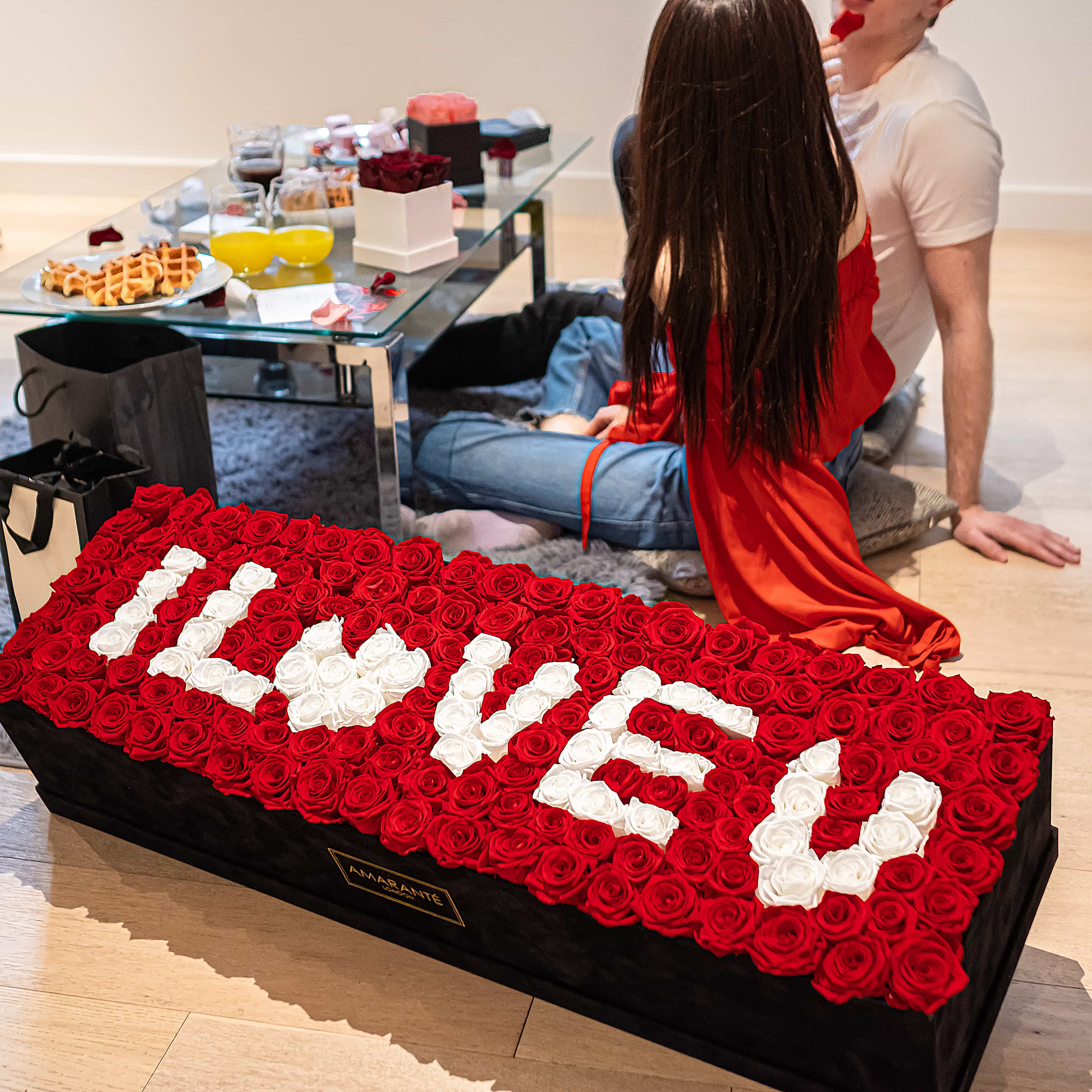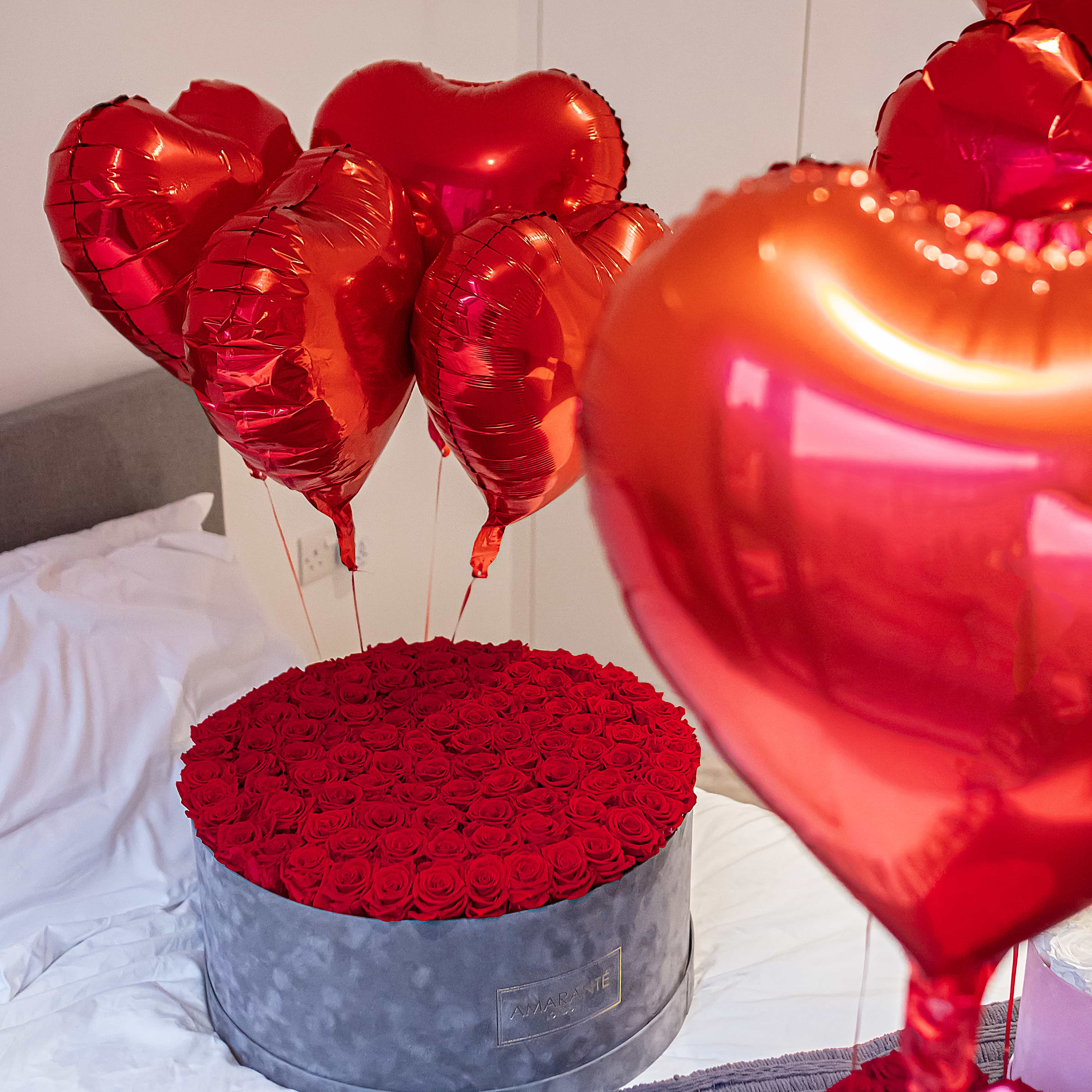 The Essence of Love: Unveiling the Power of Anniversary Flowers
Anniversary flowers are the epitome of love, commitment, and appreciation. Nothing says "I love you" like a rose box of the finest and most exquisite flowers on the planet. Red roses especially are the ultimate symbol of love, passion, and beauty, making them the perfect gift for any anniversary.
Uniquely Tailored Expressions of Love: Diverse Rose Box Selection
Every anniversary is unique, and so are our infinity roses. We have a wide range of illustrious rose boxes to choose from, each one symbolizing a different aspect of love. From the deep red infinity roses, portraying a rich passion, to the exquisite white infinity roses, representing purity and innocence, we have the perfect flower arrangement to celebrate your special occasion.
Uncompromising Quality: Luxury and Longevity in Every Rose Box
Every rose box is filled with the highest quality infinity roses that are the embodiment of luxury and elegance. We source directly from our Fairtrade farms, guaranteeing that your sustainable flowers will last for years, not days.
Creating Unforgettable Moments: Customised Service for Your Special Anniversary
We understand the significance of anniversaries and the importance of making them special. Our large selection of rose boxes and bespoke floral service ensures that you get to be a part of the entire process, from placing your order to the moment you surprise your partner with the most breathtaking flowers they have ever seen.
Anniversaries have become some of the most special days for couples to come together to celebrate year after year and make their partner feel like one in a million. Whether it's a wedding, a first date, or an anniversary of getting together, this type of celebration is most known for being celebrated with anniversary flowers. Whether you're celebrating your first or fiftieth anniversary, our luxury flower arrangements are the perfect way to show your love and appreciation. Contact us by phone 0204 525 6518, or WhatsApp 07566744737 to choose the perfect anniversary rose box and make your special occasion a truly unforgettable experience.
Roses for Wedding Anniversaries
A carefully thoughtful box of roses for your wedding anniversary can help say 'I love you'. Whether for your first anniversary or your fiftieth, choosing the perfect rose to gift is a creative and fun moment to celebrate this special recurrence. But with so many different colours and varieties of roses, how do you know which one is right for your partner? How many should you buy? Here are some top tips and answers to frequent questions on choosing the best roses for celebrating momentous anniversaries!
Anniversary Flowers FAQs
A large hatbox of red roses quickly come to mind whenever some says romantic flowers, and for good reason. Hailed as the most romantic flower, nothing says happy anniversary better than some beautiful red roses, especially some that will remain just as gorgeous for years as a symbol of your ongoing love and devotion. 
Romantic red roses are always a reliable, beautiful choice to acknowledge a wedding anniversary, regardless of how many years are being celebrated. But it's also no secret that some flowers are traditional for celebrating different wedding anniversaries, for example, carnations are recognised when celebrating a first wedding anniversary. Check out our wedding anniversary guide for more information about what flowers are best for your anniversary.
Using our calendar feature, you can now order your anniversary flowers 6 months in advance! All you need to do is select the date you would like your flowers to be delivered, place your order, and relax knowing your flowers will arrive on that day of your choosing. But don't worry if you forget to order in advance as also have next day delivery and same day London delivery available.