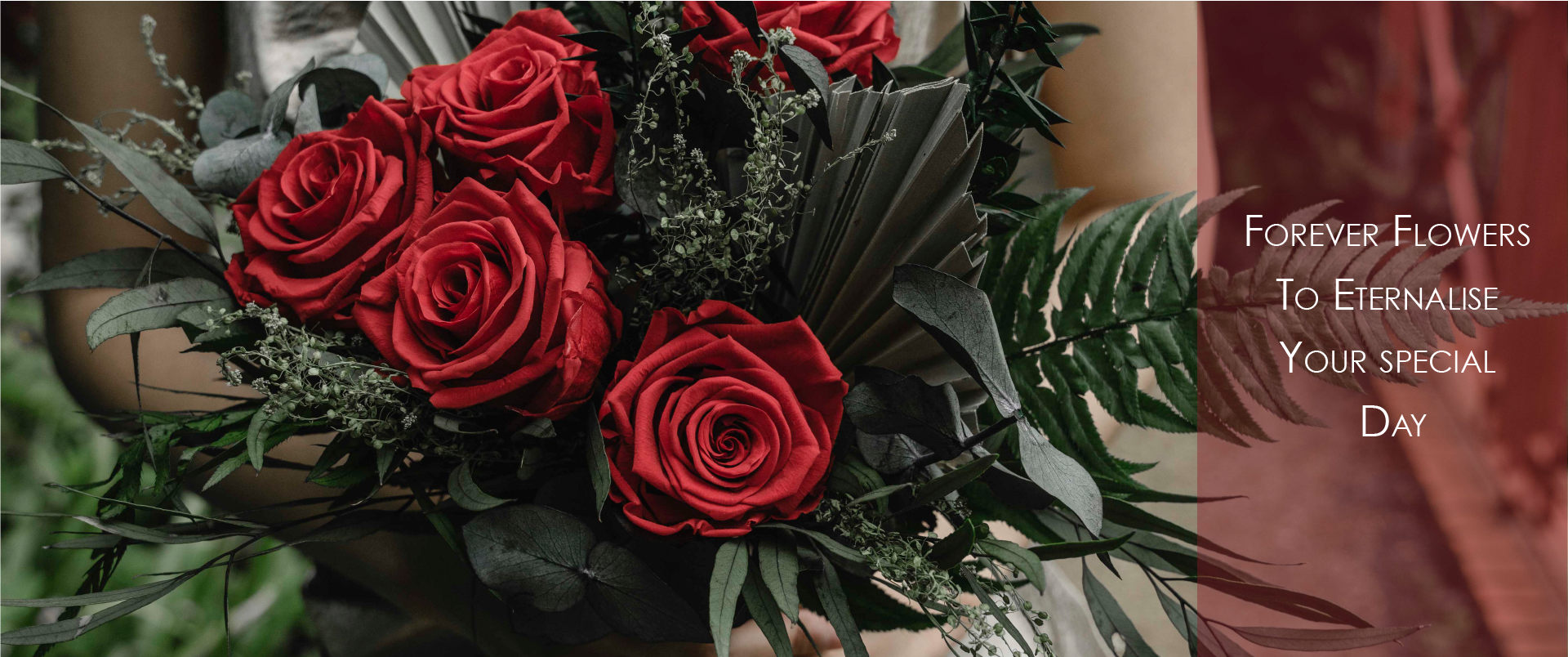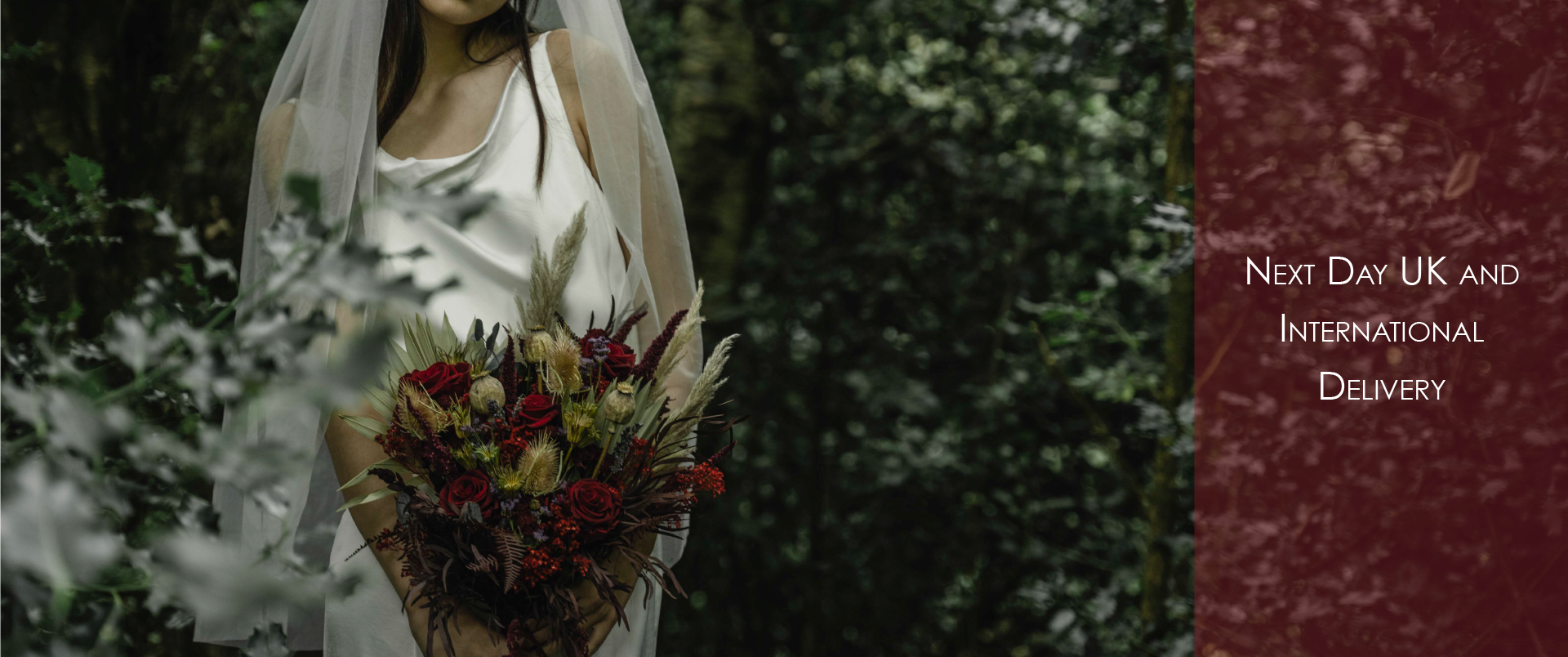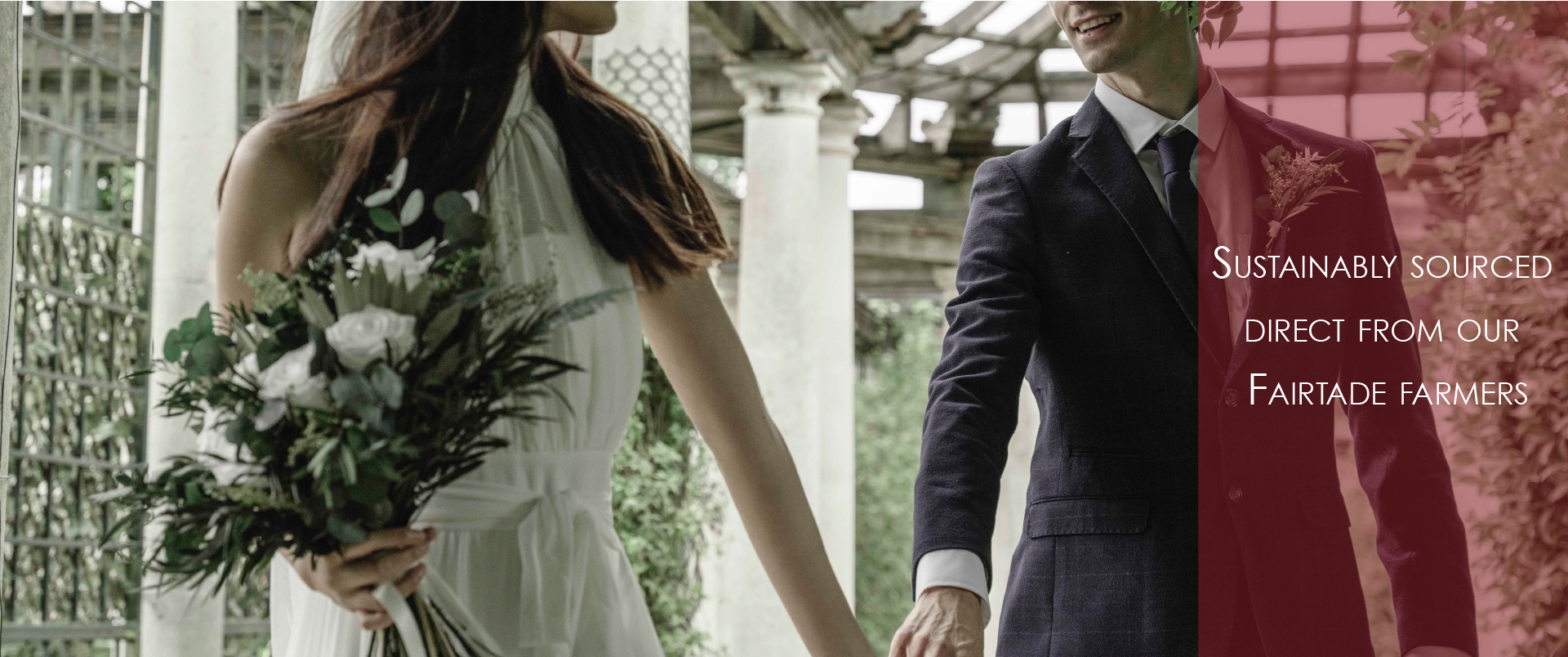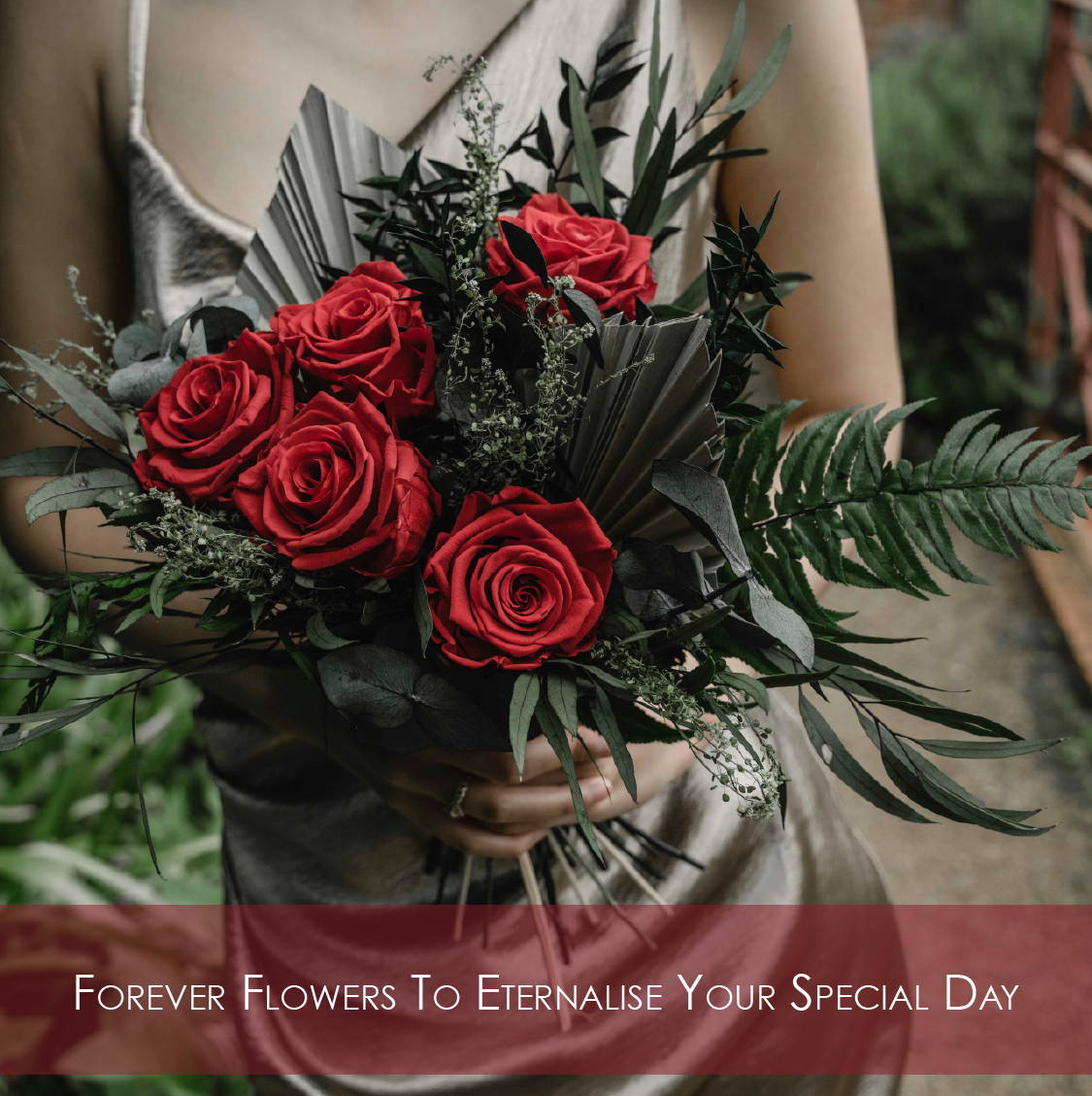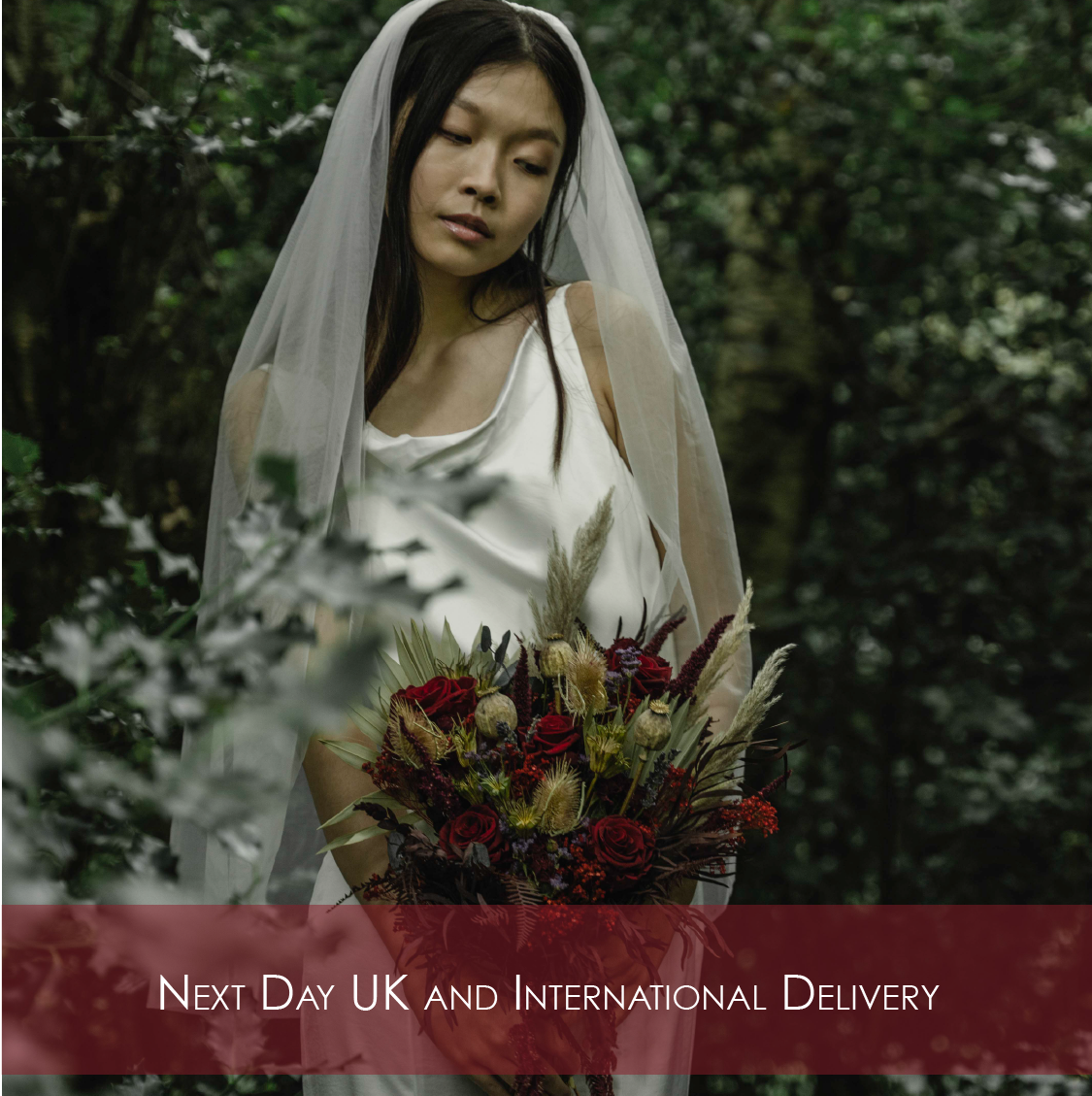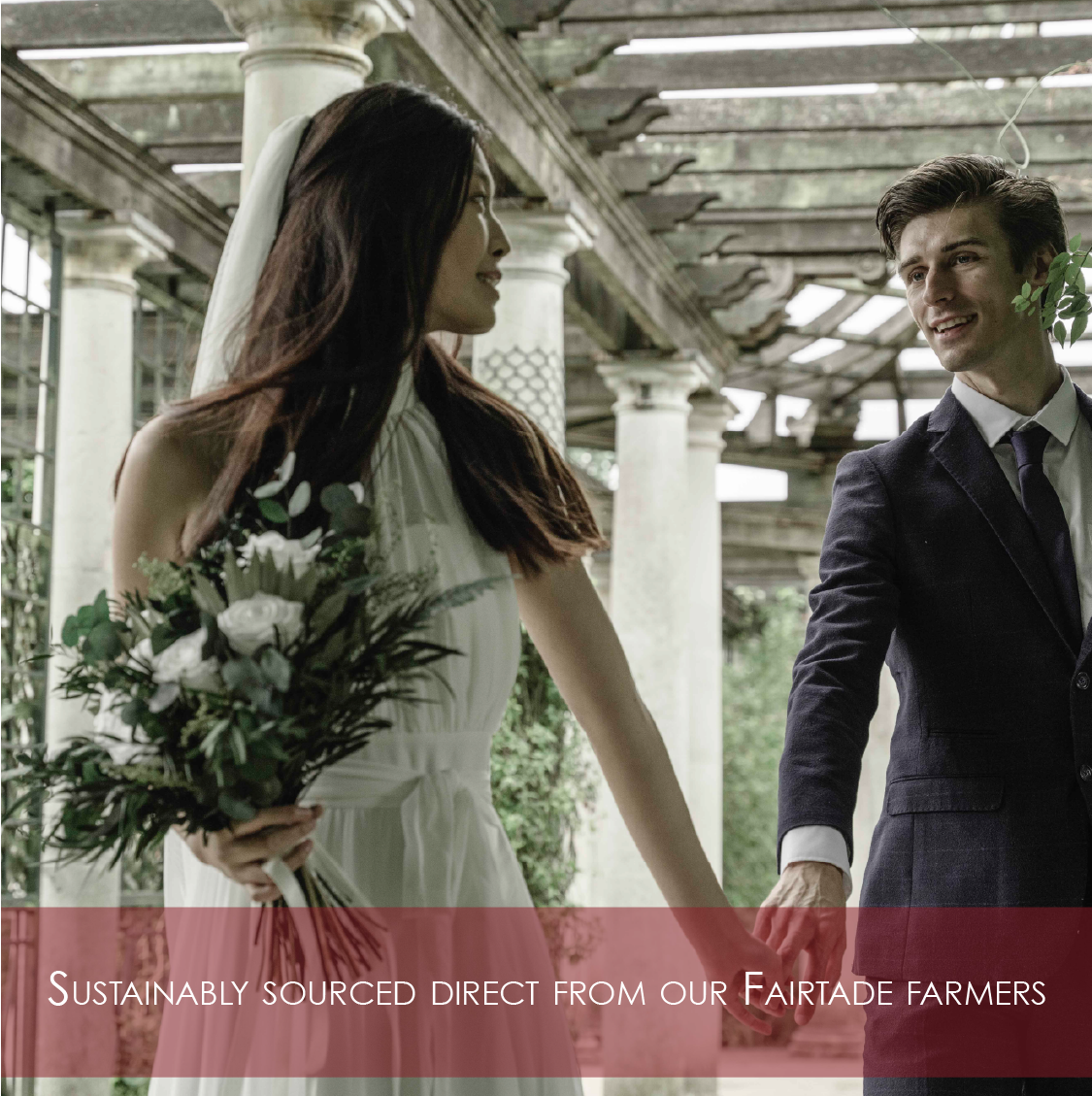 UK'S MOST TRUSTED FLORIST | TRUSTPILOT

2 TREES PLANTED PER ORDER
Whether your wedding day is tomorrow or years in the future,
our bespoke bouquets are specially designed to give you the wedding flowers of your dreams.
Made up of six beautiful creations, see below for the full through of our unique Autumn/Winter 2021 collection.
Made up of six beautiful creations, see below for the full through of our unique Autumn/Winter 2021 collection.
Featuring plummy reds and soothing foliage, these traditionally romantic bouquets bring class and elegance to any Wedding. Amaranthus trailing drapes through our immaculate preserved red roses, warming your guest's hearts as they admire their long-lasting blooms. Like all our Dried Flowers, this collection contains naturally preserved flowers, freshly picked from our Certified Fairtrade B Corp farm in Ecuador.
Looking as if they have been picked straight from the meadow, every Wild Love arrangement is ready for you to saunter down the aisle.
You'll see beautifully muted tones and stunning ivory set amongst striking foliage. Evergreen Banksia is decorated with calming Eucalyptus and fluffy Bunny Tails. Like all our collections, Wild Love is available as a captivating Bridal Bouquet, Bridesmaid Bouquet, and a Buttonhole.
All our preserved flowers are sourced directly from our farm, to ensure we are being the most sustainable we can be.
A collection that is well suited if you are looking for something warm and playful, yet ultimately timeless. These bouquets are the essence of nature, but unlike fresh flowers, they won't begin to wilt after a few days. Traditional white roses are beloved by delicate Baby's Breath while blonde Wheat pokes through these bouquets. You'll also find rustic elements in the form of complementary Miscanthus and fiery Protea.
'Beautiful flowers for the bride on her wedding morning.
Delivered quickly, would recommend.'
- Louise Handa -
We have created a versatile collection whereby you choose your perfect shade to accompany you on your big day.
The bouquets, hat boxes and jars in this collection are made up of glorious and dark greenery and our stunning Infinity Roses.

Choose your favourite colour rose and let our expert florists handle the rest. We place each stem of Green Bell, Eucalyptus and Ruscus Green by hand.

A sophisticated yet striking bouquet that you can treasure long beyond your wedding celebrations.

This collection has a clear feminine touch with its pale pink blooms and delicate shrubbery. Any bride who holds this will be absolutely admired by their guests. Our classic forever roses make an appearance in these bouquets. A light pink shade that symbolises joy and grace. Our playful assortment of stems is also available as a set of three jars. Place these among the table setting to fill the room with the sweet aroma of pink Broom and King Protea.
Bohemian Bride is a heart-warming display of woody browns, fiery oranges, and sunny yellows. Perfect if you are looking for something less traditional, but equally warm and whimsical. Unique shapes are the foundation of this assortment, with beaming Acacia and structured Fan Palm, just to name a few. In addition to our Dried Flower bouquets and buttonholes, we have also designed some of the most artful table centrepieces.
Impress your guests with these magical creations hand-crafted by the UK's No.1 Florists.

Our Sustainability Pledge
We always strive to be the most sustainable we can be. We do this by only sourcing from B-Corp Fairtrade farms, using responsible shipping methods and holding zero stock so we create no waste. Not to mention the fact these Wedding Flowers last for years, thus producing much less CO2 than fresh flowers.
We are also continuously working towards being completely carbon neutral. As such, we have planted thousands of trees participating in global reforestation projects. We aim to have planted one million by 2025, and thanks to you we, can will make this dream and reality.
We want you to be confident that you are making environmentally and socially conscious choices. If you have any questions regarding our sustainability mission. What our costumers are saying